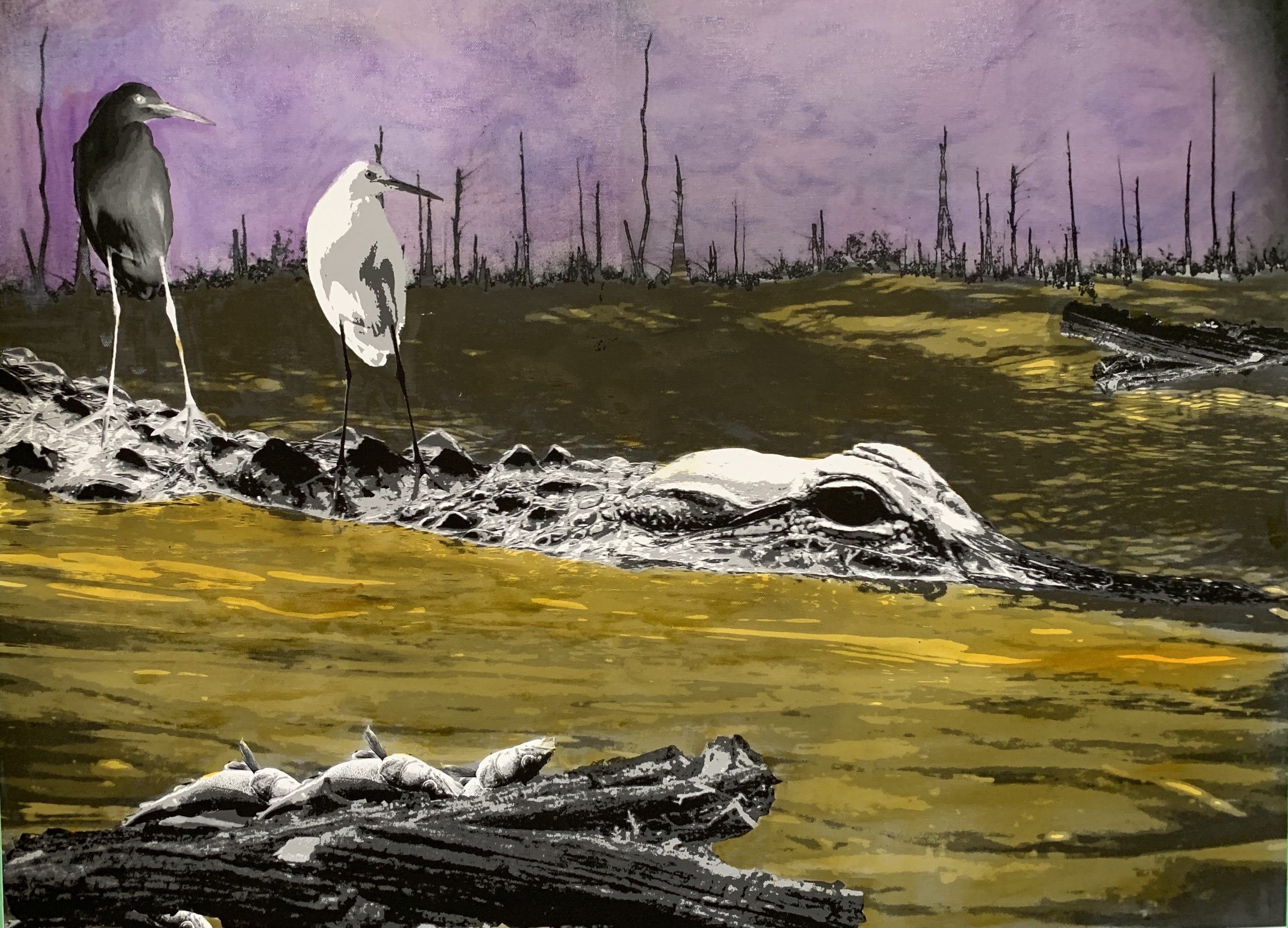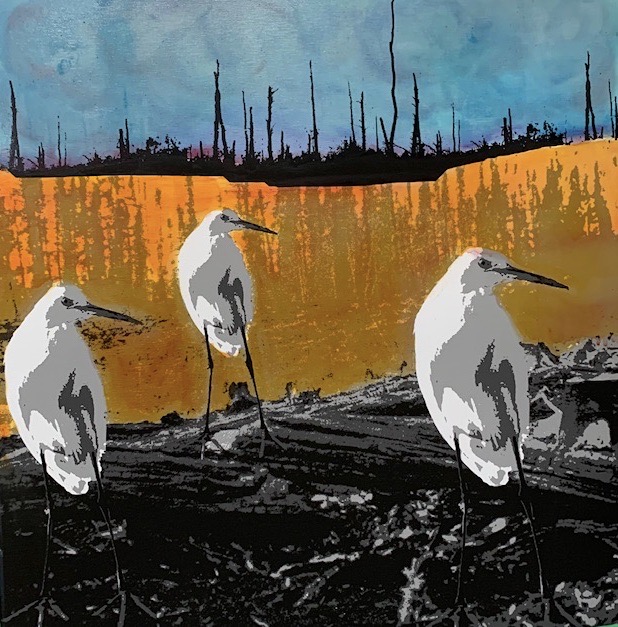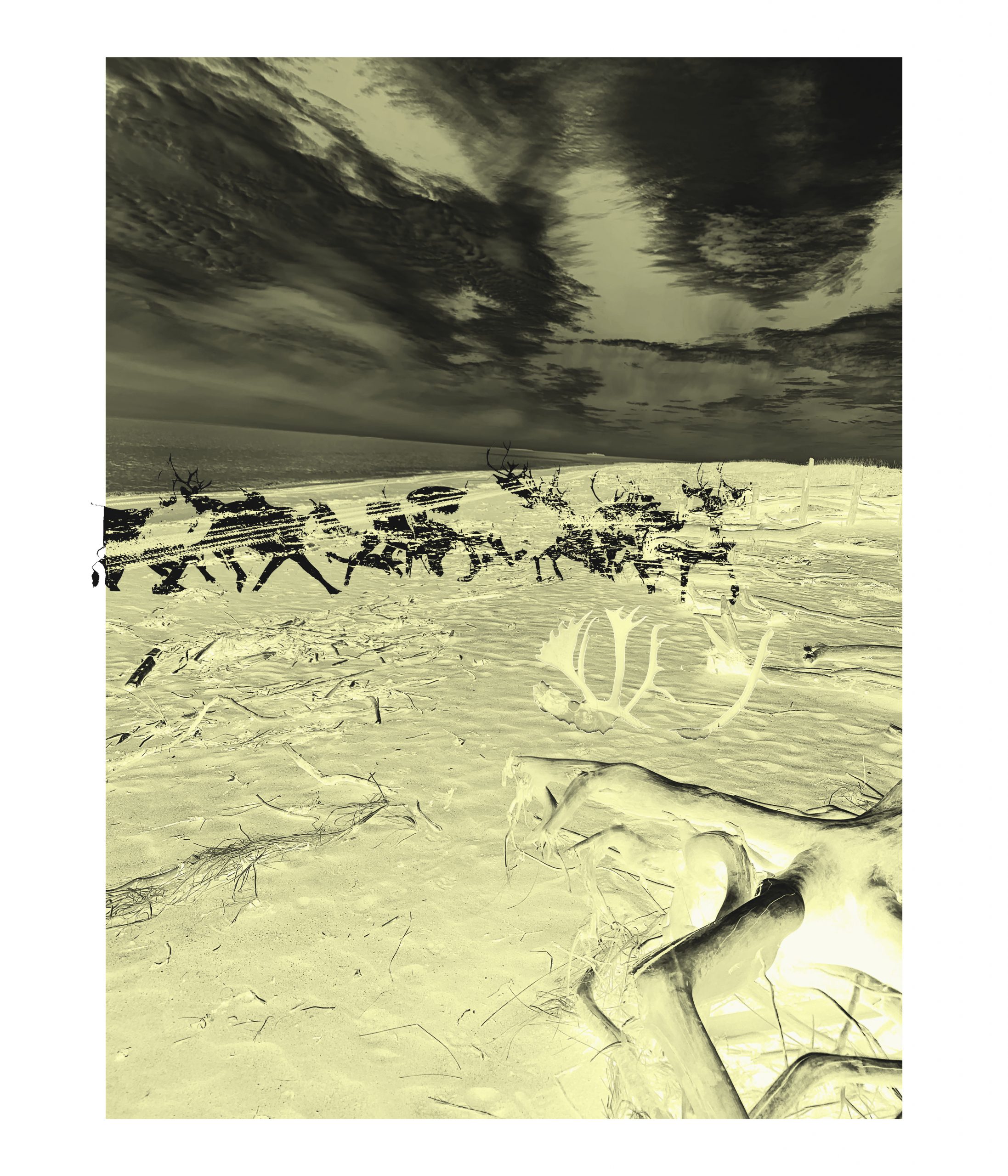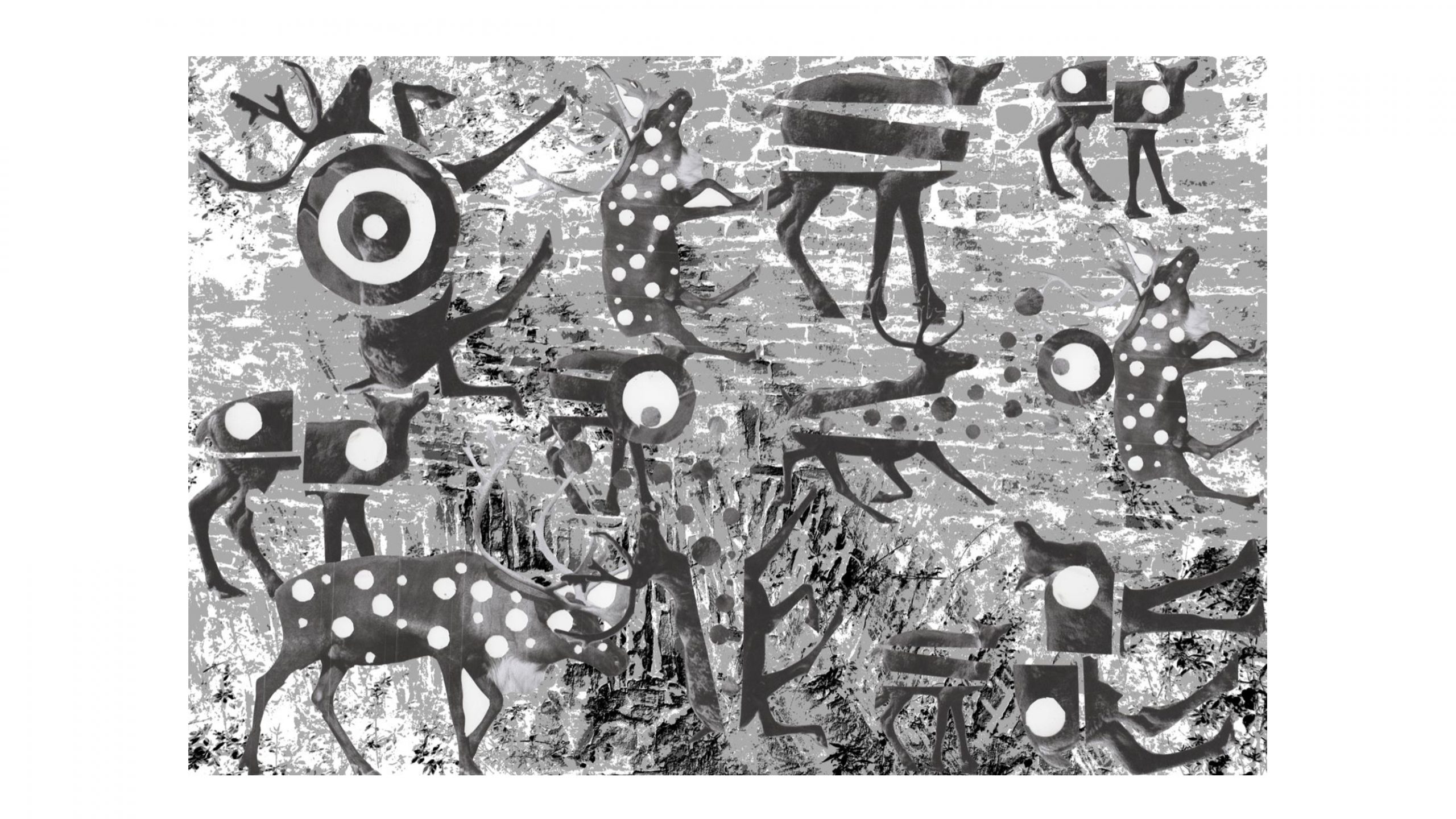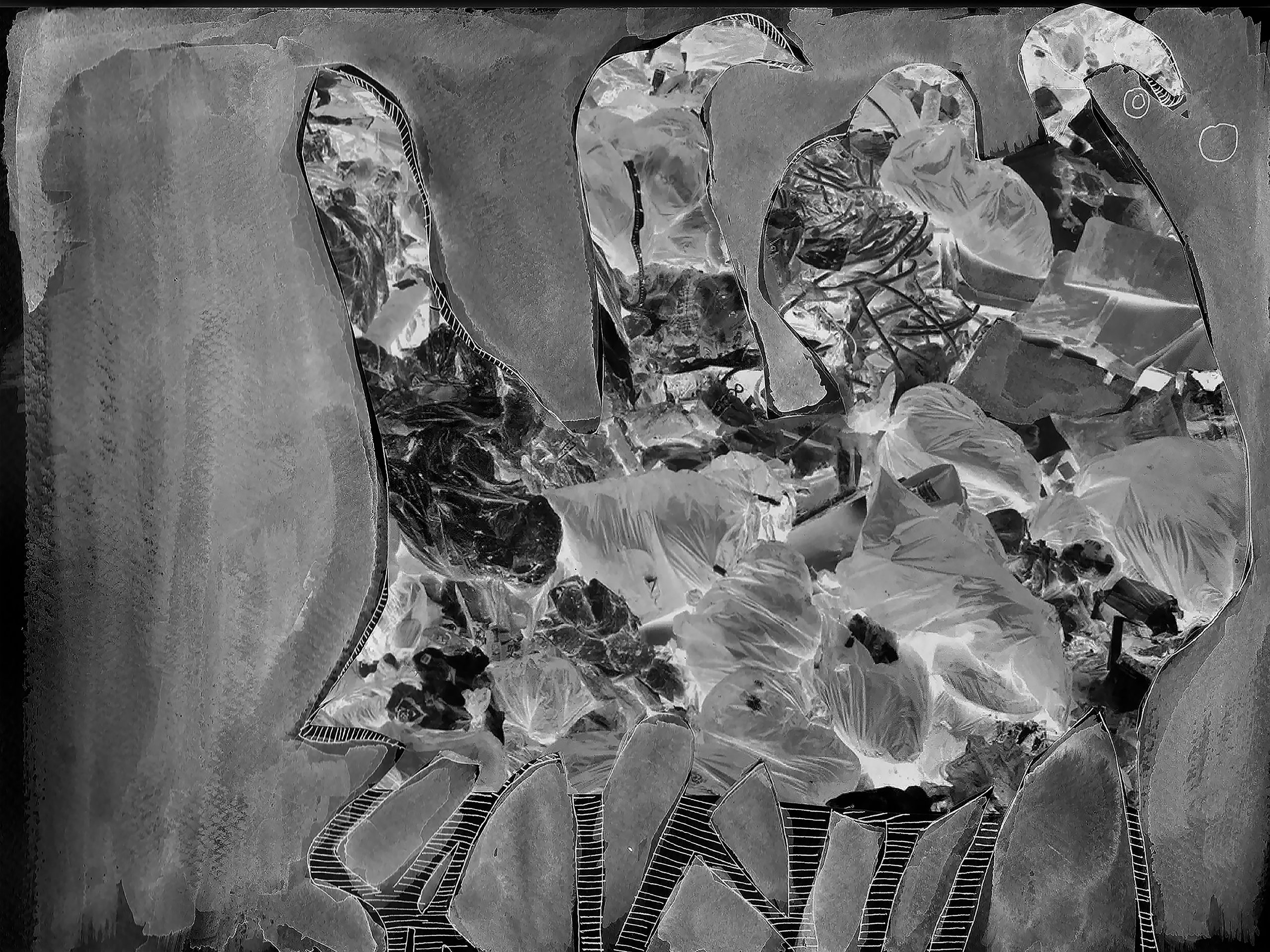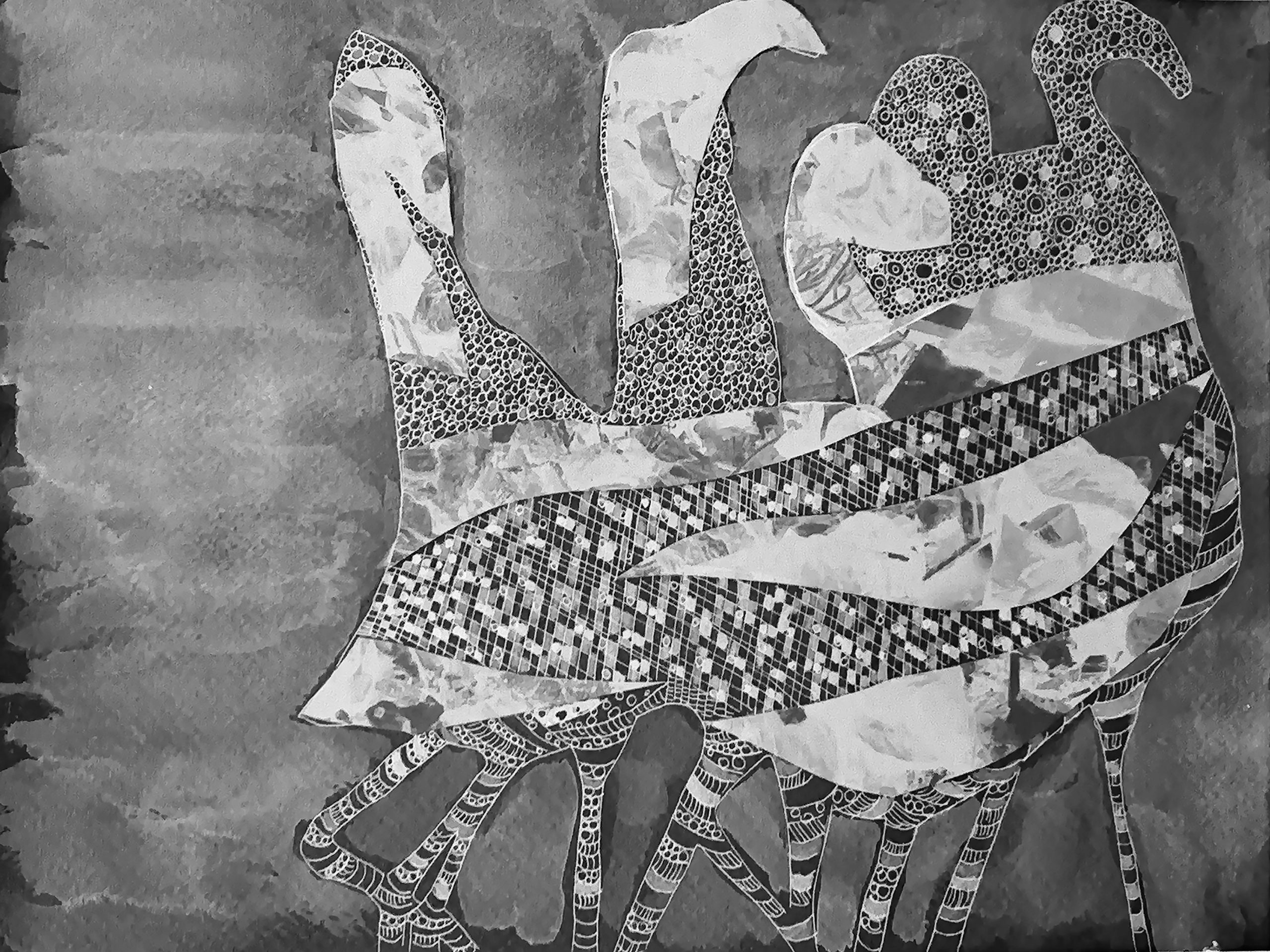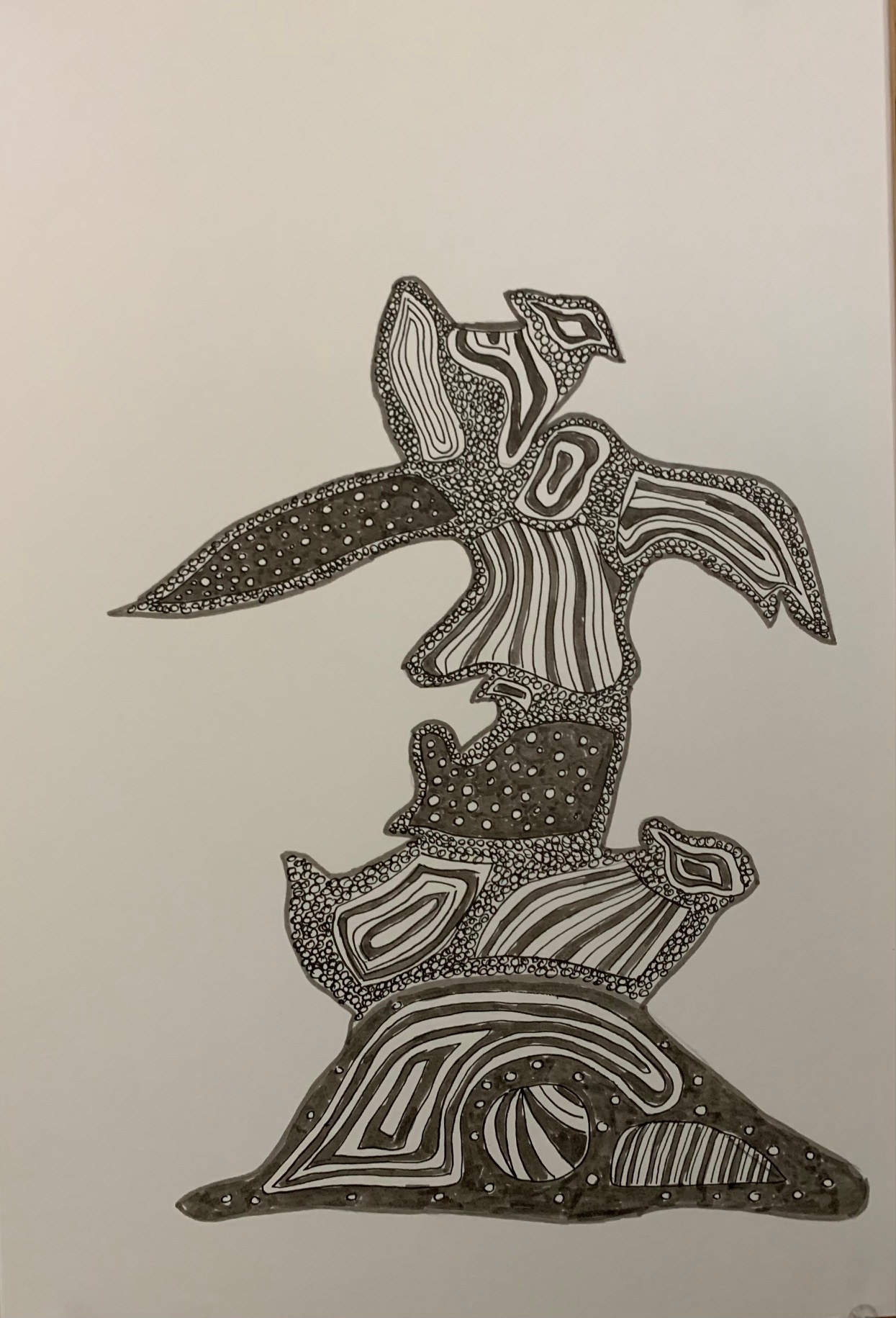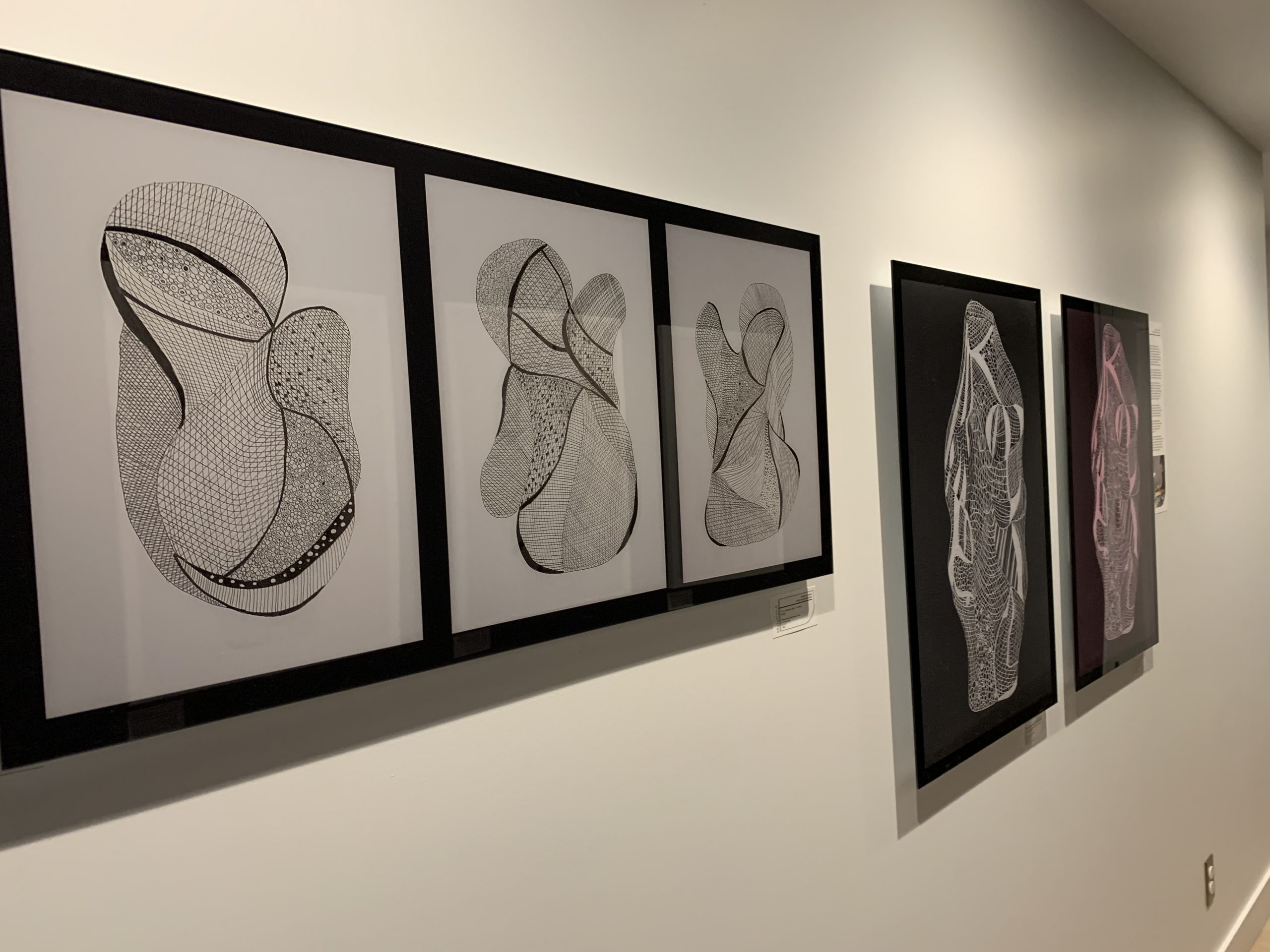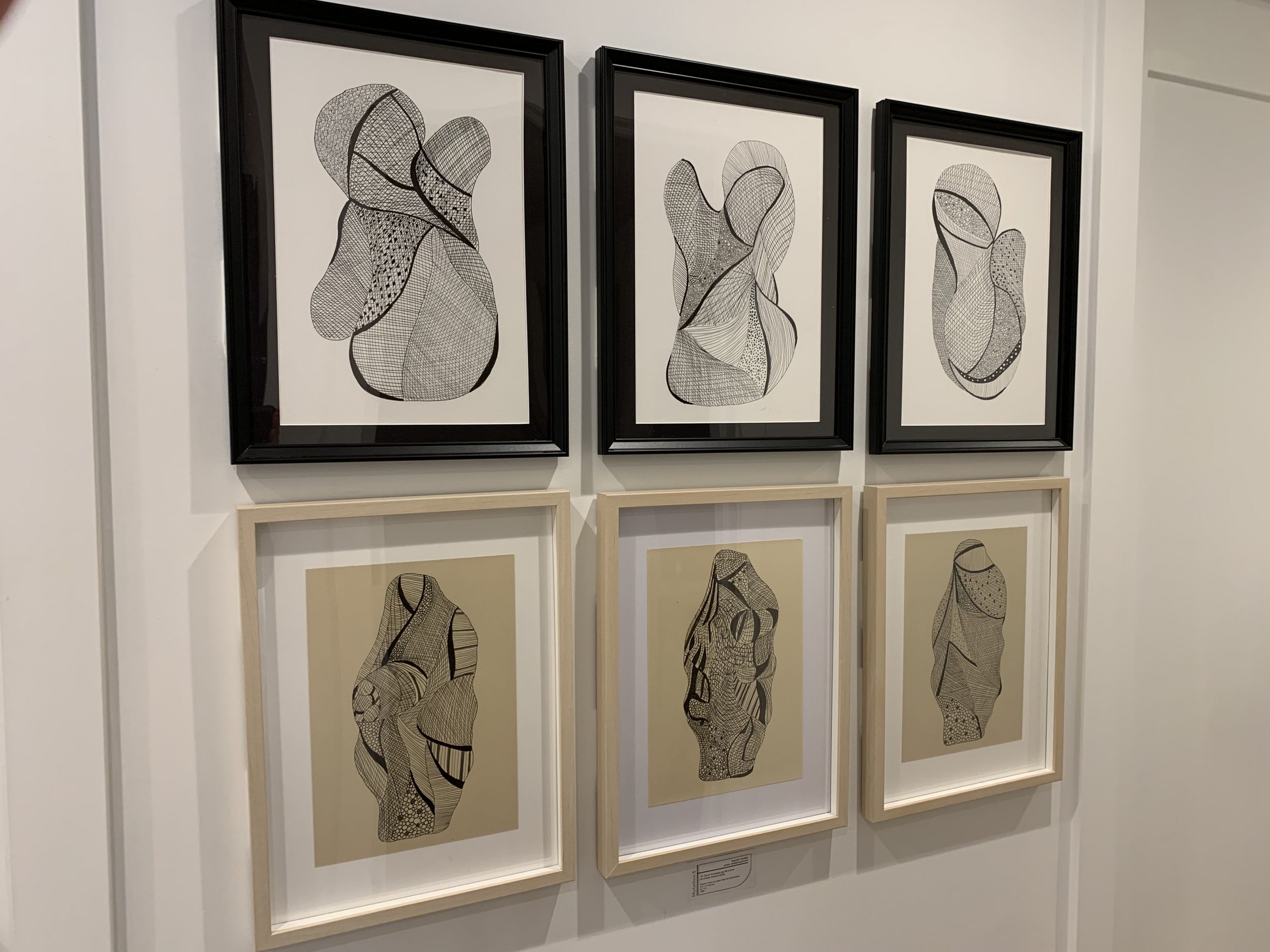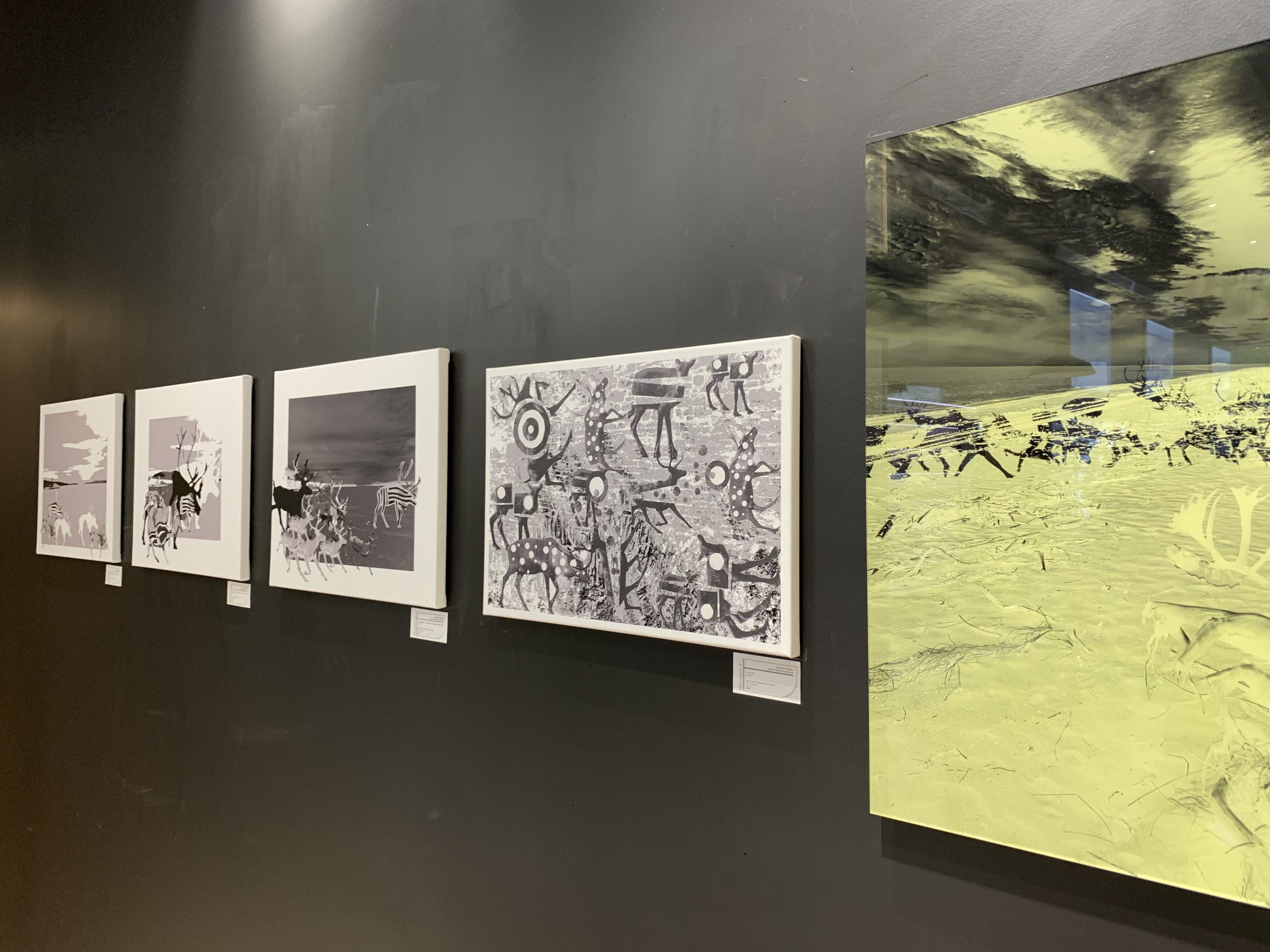 Leaving Cycle (1; 2; 3)
Triptych
Disappearances-leaving, going away 
Date: 2019
Techniques:  Assembly of digitally modified photos, printing on canvas, oil             painting
                  Size: 115 x 84 cm 
Glow in the Night
Date: 2021
      Techniques:  Assembly of photos, printing on photo paper, plexiglass
                  Size: 48 x 79 cm  
Wall
Date: 2019
      Techniques:  Drawings, digitization, work with Photoshop, print on plexiglass
      Size: 76 x 101 cm
Lost in Waste
      Date : 2021
Techniques:  Drawing and collage, digitization, work with Photoshop, print on photo paper, plexiglass
                  Size: 76 x 101 cm  
Lost
Date: 2021
      Techniques:  Drawing, digitization, work with Photoshop, print on photo paper,  plexiglass
                  Size: 76 x 101 cm 
Vanishing Totem
Date : 2022
      Technique:  Drawing
                  Size: 25 x 38 cm 
Magic totems
Date : 2022
Techniques:  Drawings and collage , digitization, work with Photoshop, print on plexiglass
                  Size: 76 x 101 cm 
      Exhibition Views – solo exhibition – Globe Vision eyewear galleries – from October 5 to 28, 2021 
Danielle Ouellet
BIOGRAPHY
Born in 1956, in Saint-Raymond in the Province of Quebec in Canada. For several years, she lives in Montréal. Manager in various positions, in IT, product management and project delivery in the financial sector, this responsibility will lead her to live for some time in the Bahamas and Hong Kong. Her professional skills will allow her to access the Vice-presidency of Cognicase Inc. then the National Bank of Canada.
Her interest in art has always been very present, after her career in finance, she will undertake in September 2013 a certificate in plastic arts then will obtain in 2020 a bachelor's degree in Visual and media arts – artistic practices at UQÀM (University of Quebec in Montréal).
This training is mainly oriented towards two axes: creativity and meaning. It is during these apprenticeships that she will experiment with Adobe tools to manipulate and create strong images.
Thus, she will develop an interest and a deep feeling for the transformation of habitats and the survival of animals. The pandemic has also deeply affected her, now seeing an expansion of the effects of global warming on humans, influencing her creation in a personal way.
A strong interest in drawing is found at the base of her work in recent years.
The objective of her work is to bring the public to feel the emotions of the different actors affected by these events, to understand the wall, the abrupt end that could occur but also how it transforms the different actors. Is appreciate in her works the strength, the aesthetics, the movement, the aerial side and the detail of the images. Currently closer to black and white, she makes a return to colour over the course of her works. She feels the influence of colour and movement of the works of Yayoi Kusama and Hilma of Klint as well as the imagination of the drawings of François Morelli and Julie Ouellet. 
In October 2021, she made her first solo exhibition which allows her to exchange with visitors and thus receive the perception and interest of her artistic production.