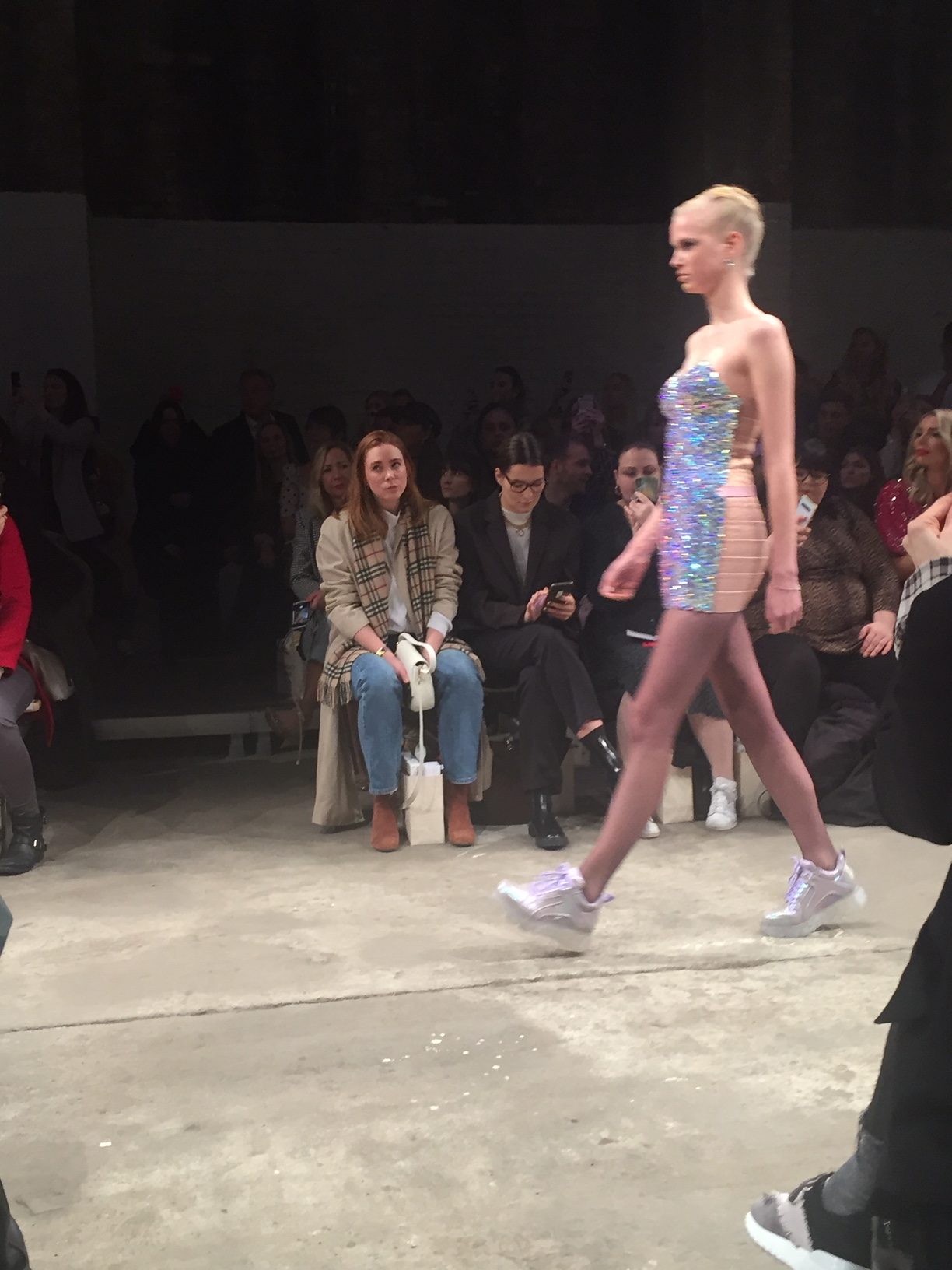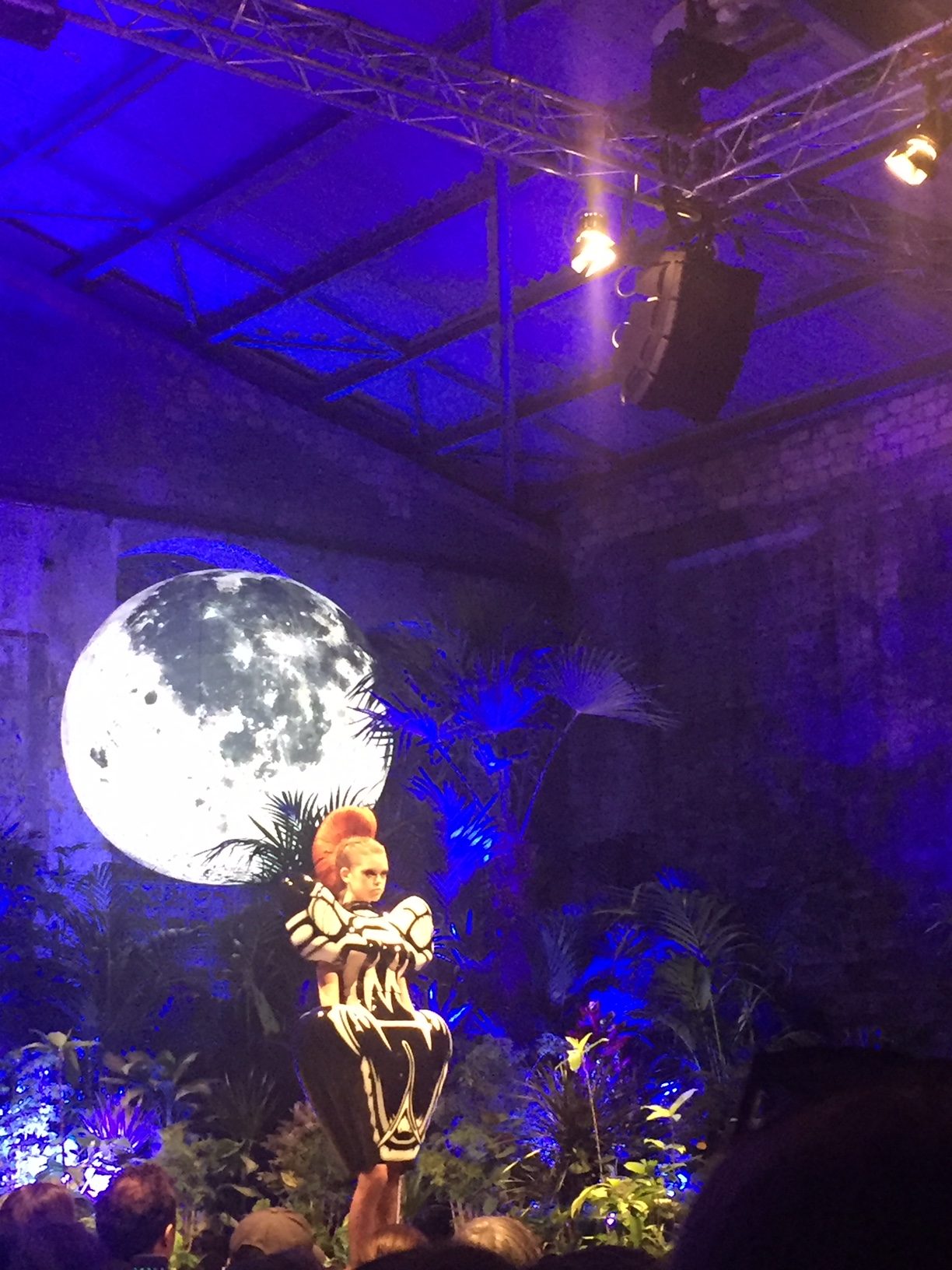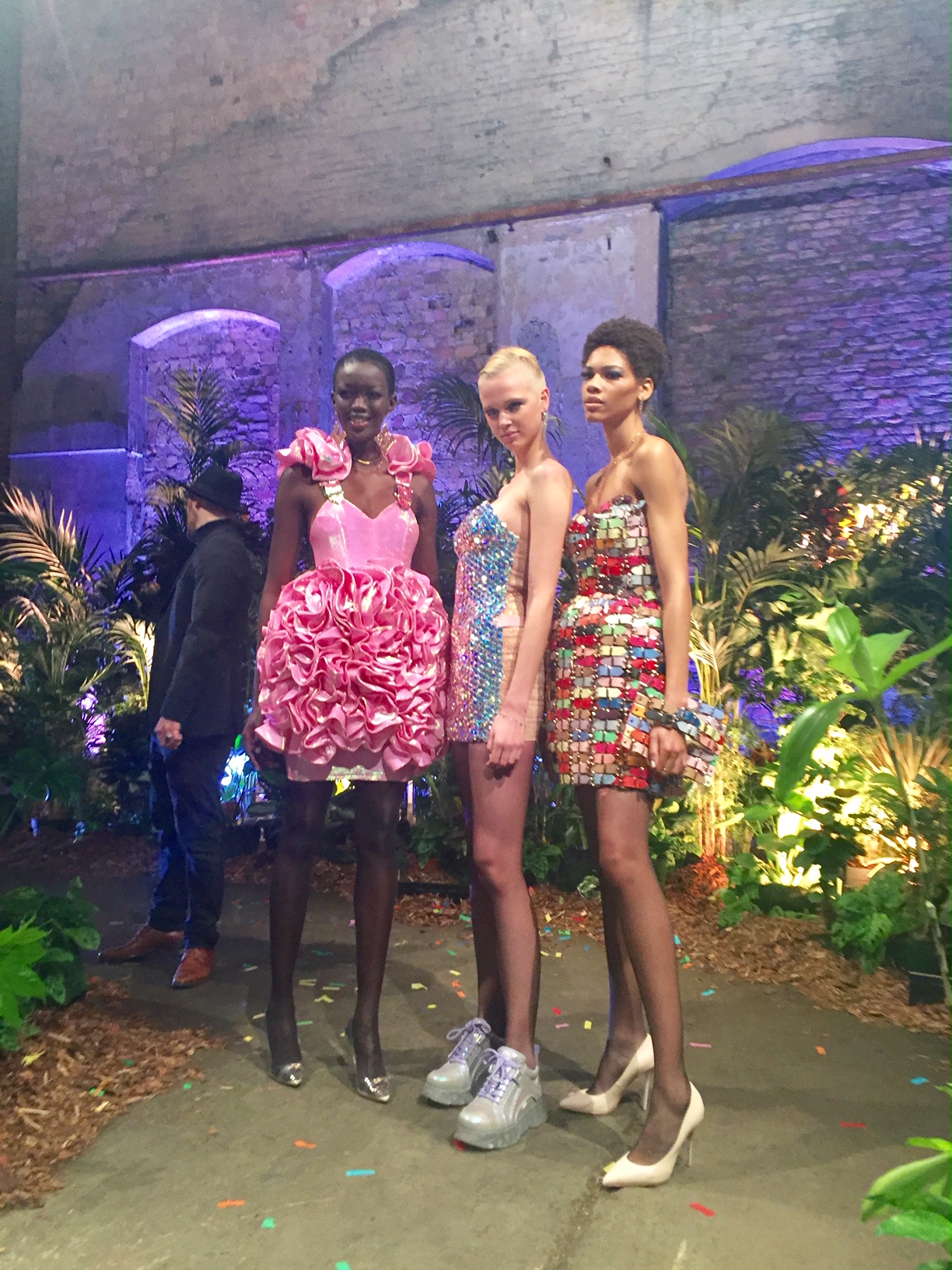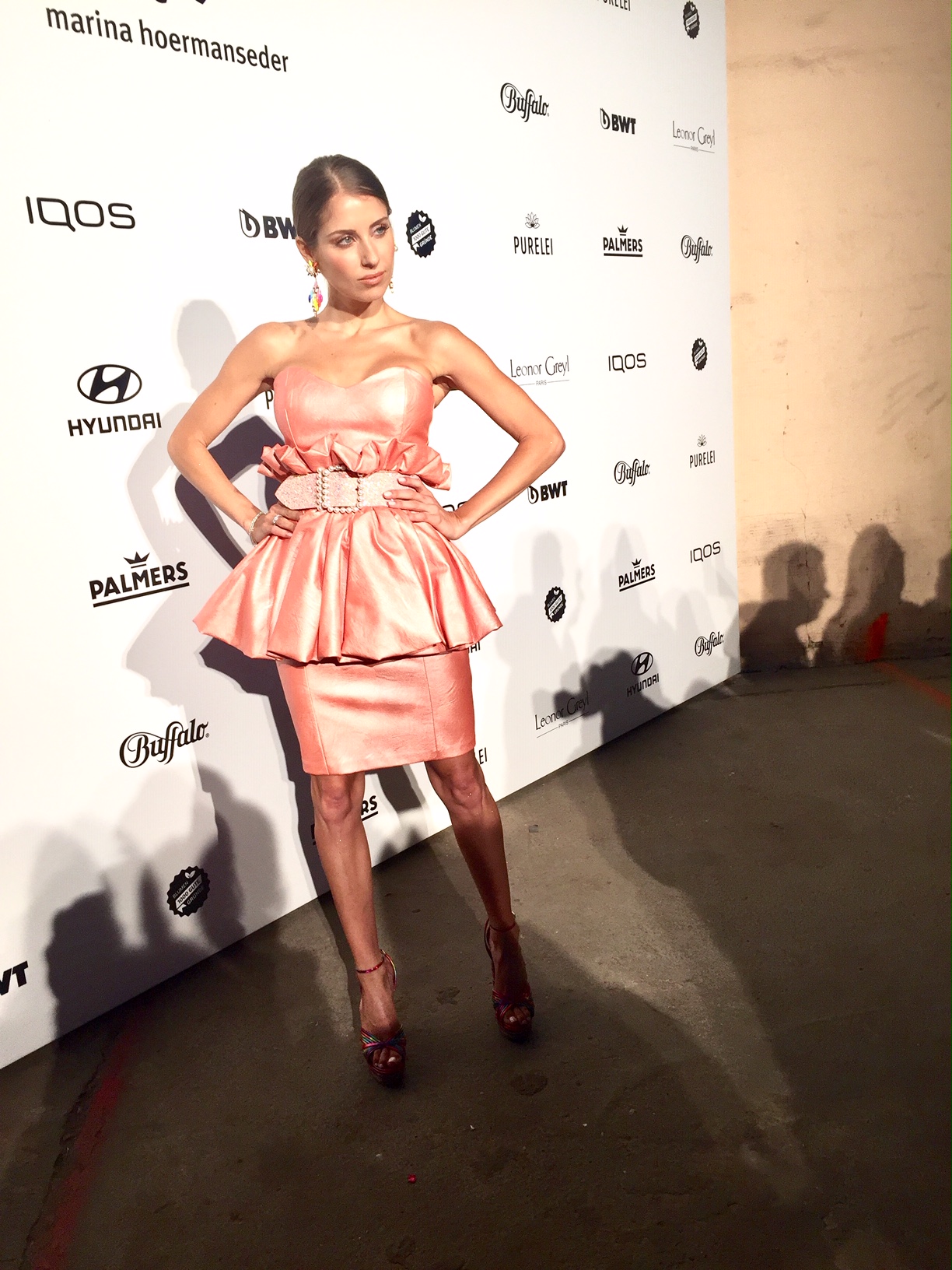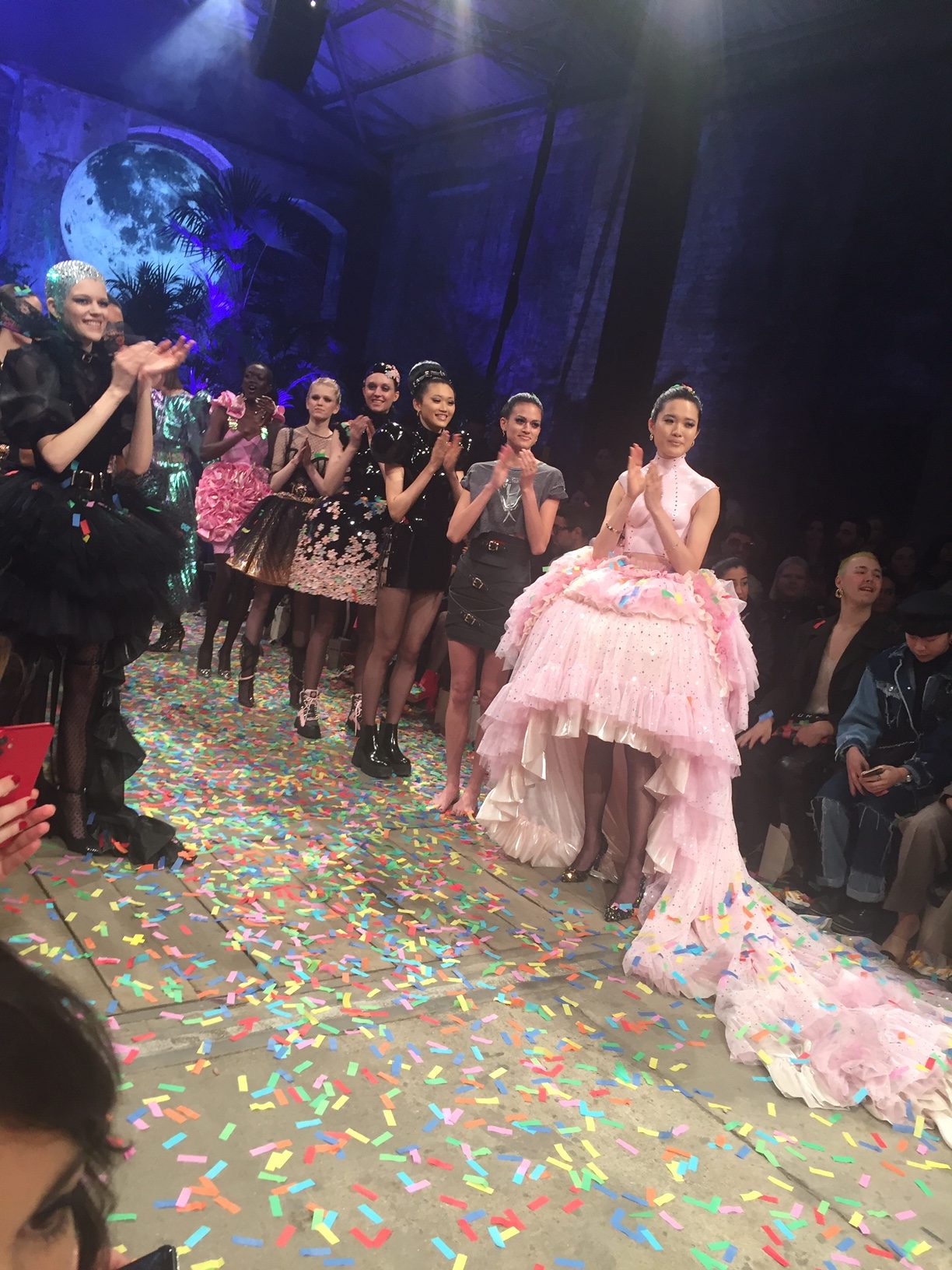 Paradise garden lit by mysterious moonlight and a haunting, sinister soundtrack from Tschaikovsky's Nutcracker created an awesome setting for Marina Hoermanseder's new collection show for fall winter 2020. The runway was opened by a model in a spectacular dress in black-and-white shaped like a proverbial snake striding solemnly along the catwalk in high platform shoes. The new collection is all about glamour and elegance with Hoermanseder's signature bodices, leather strapped skirts, opulent forms inspired by baroque costumes and among others by orthopedic corsettes.
Sustainability and environmental consciousness are high on the designer's agenda. Her celebrated designs are made of vegetable-tanned, hand-lacquered leather.
The label is renowned for Hoermanseder's experiments with belts and straps that are the inevitable signature elements of the elegant evening dresses, skirts and trousers.
Structured shoulder pads, waists defined with belts, sharp tailoring achieved through perfect craftmanship make a woman wearing Hoermanseder's garments look romantic and powerful at the same time. The brand is famous for body contouring silhouette, creating sculptural statement dresses inspired by the feminine form. The spherical balloon dresses, high-waisted skirts, funnel-shape gowns create a new silhouette for contemporary women. Marina Hoermanseder's looks are fresh and innovative yet inspired by the best examples from the history of fashion and costume. Marina Hoermanseder debuted her first collection in 2014 at the Mercedes-Benz Fashion Week Berlin and since then her shows are true highlights of the city's fashion calender attended by stars and celebrities.
​