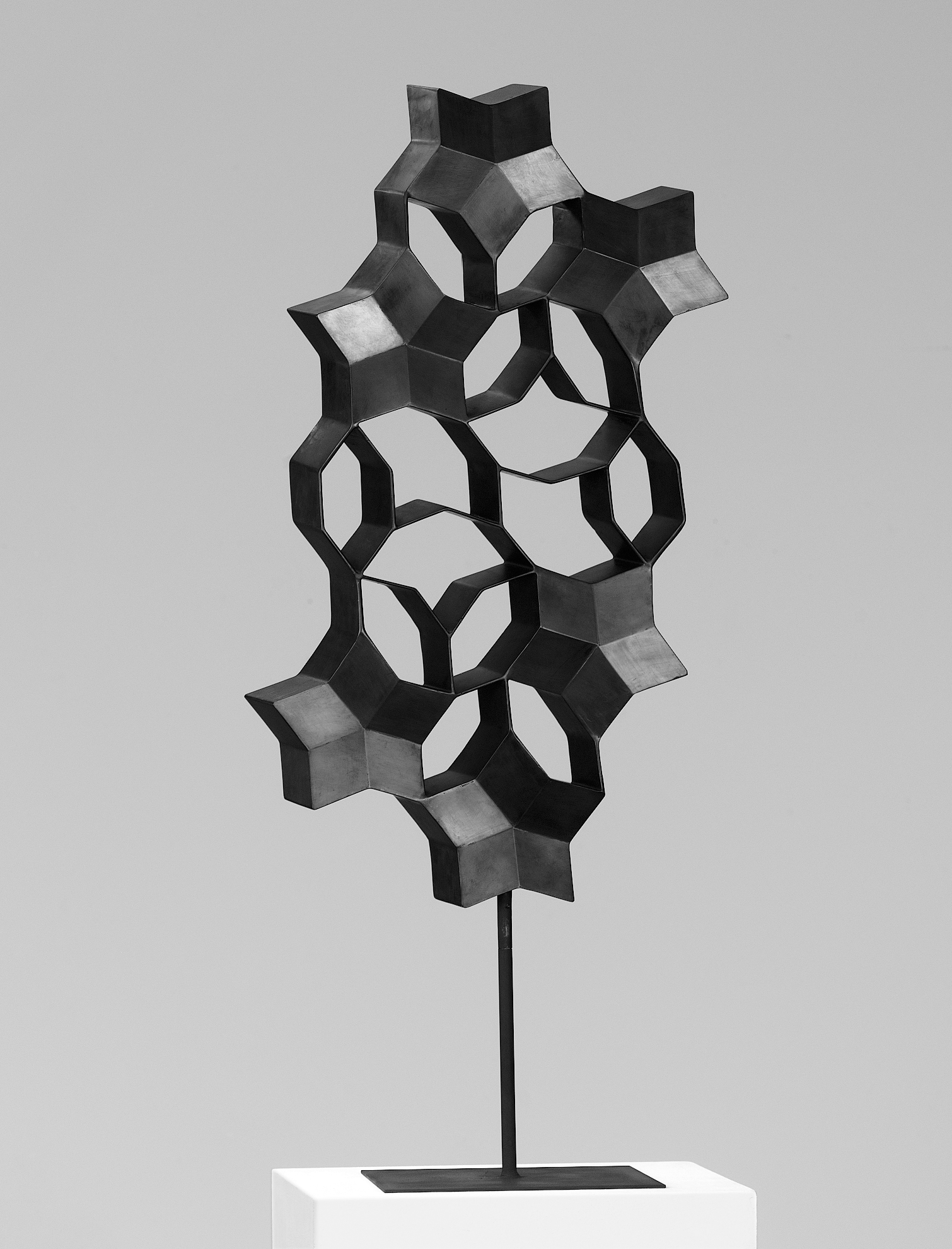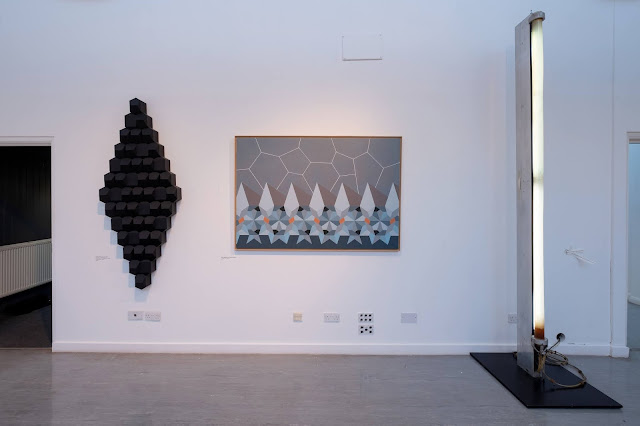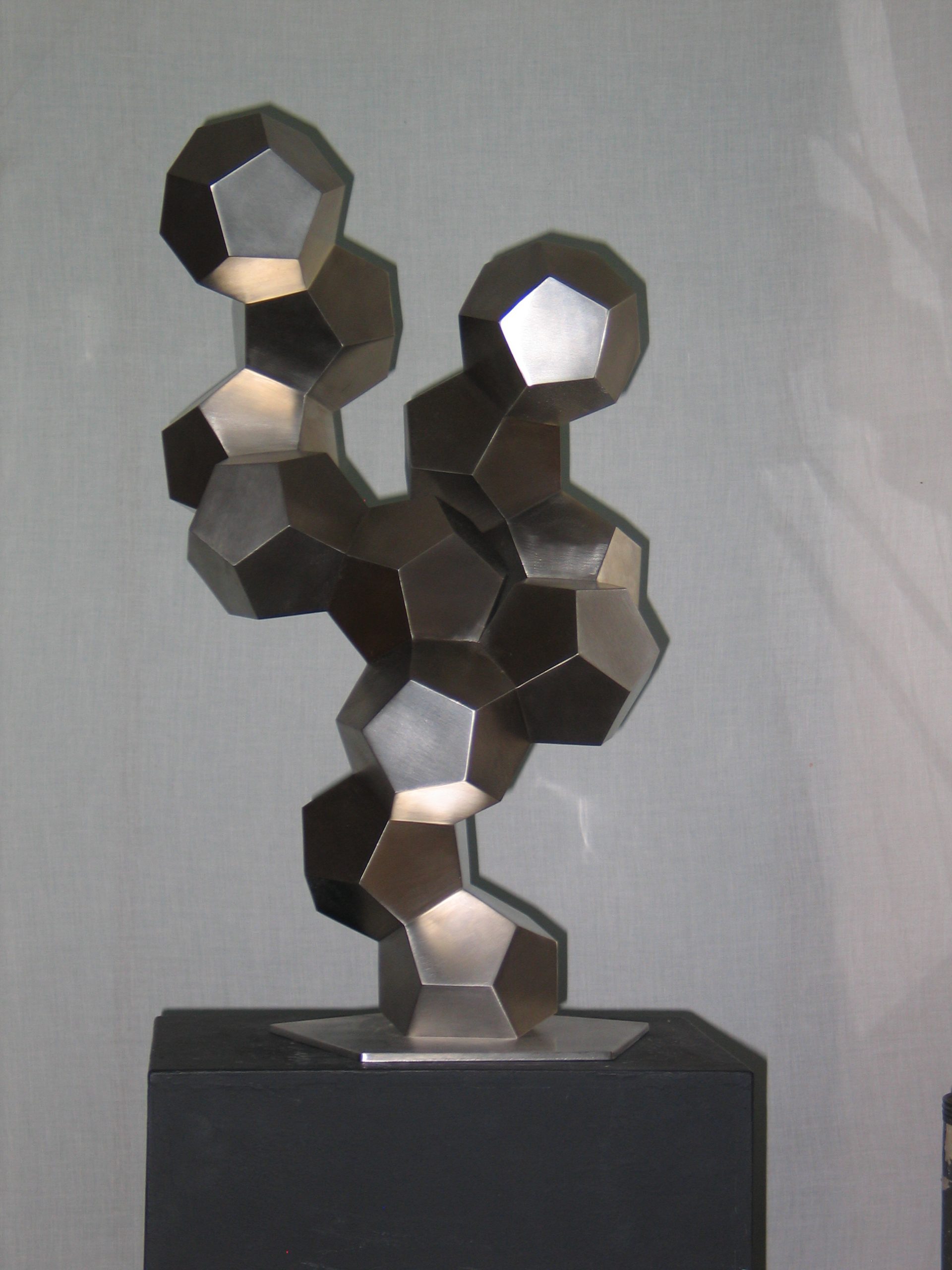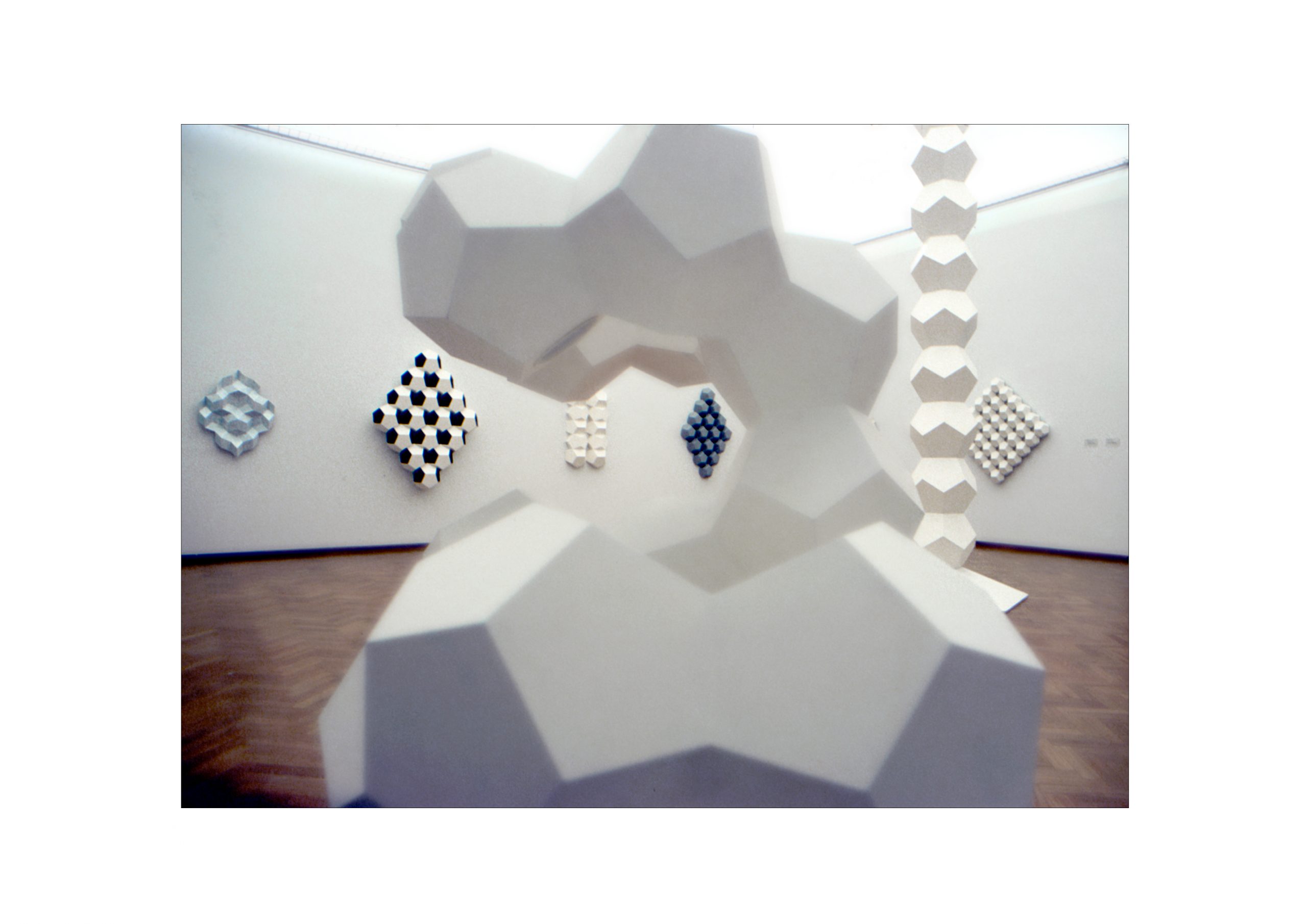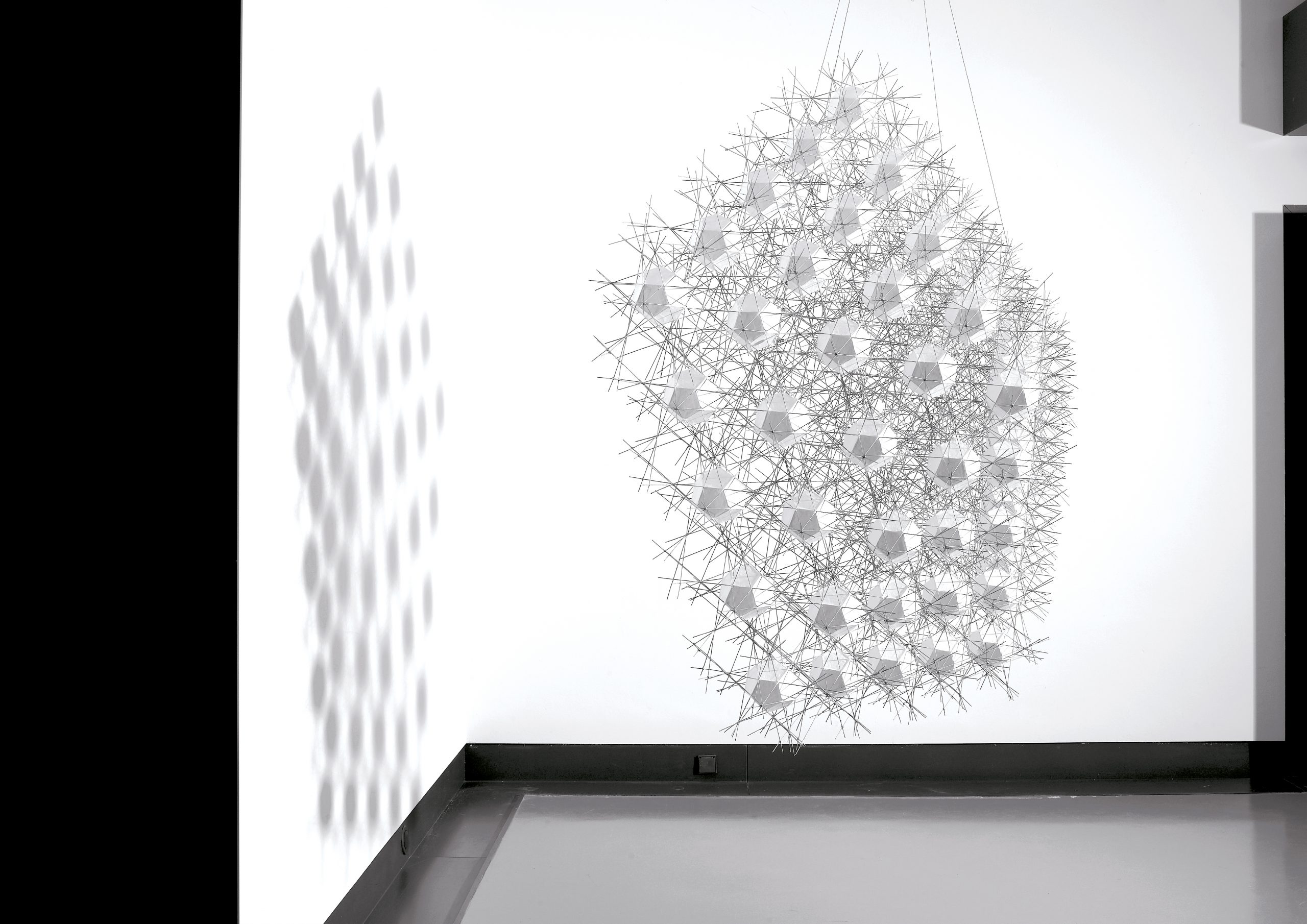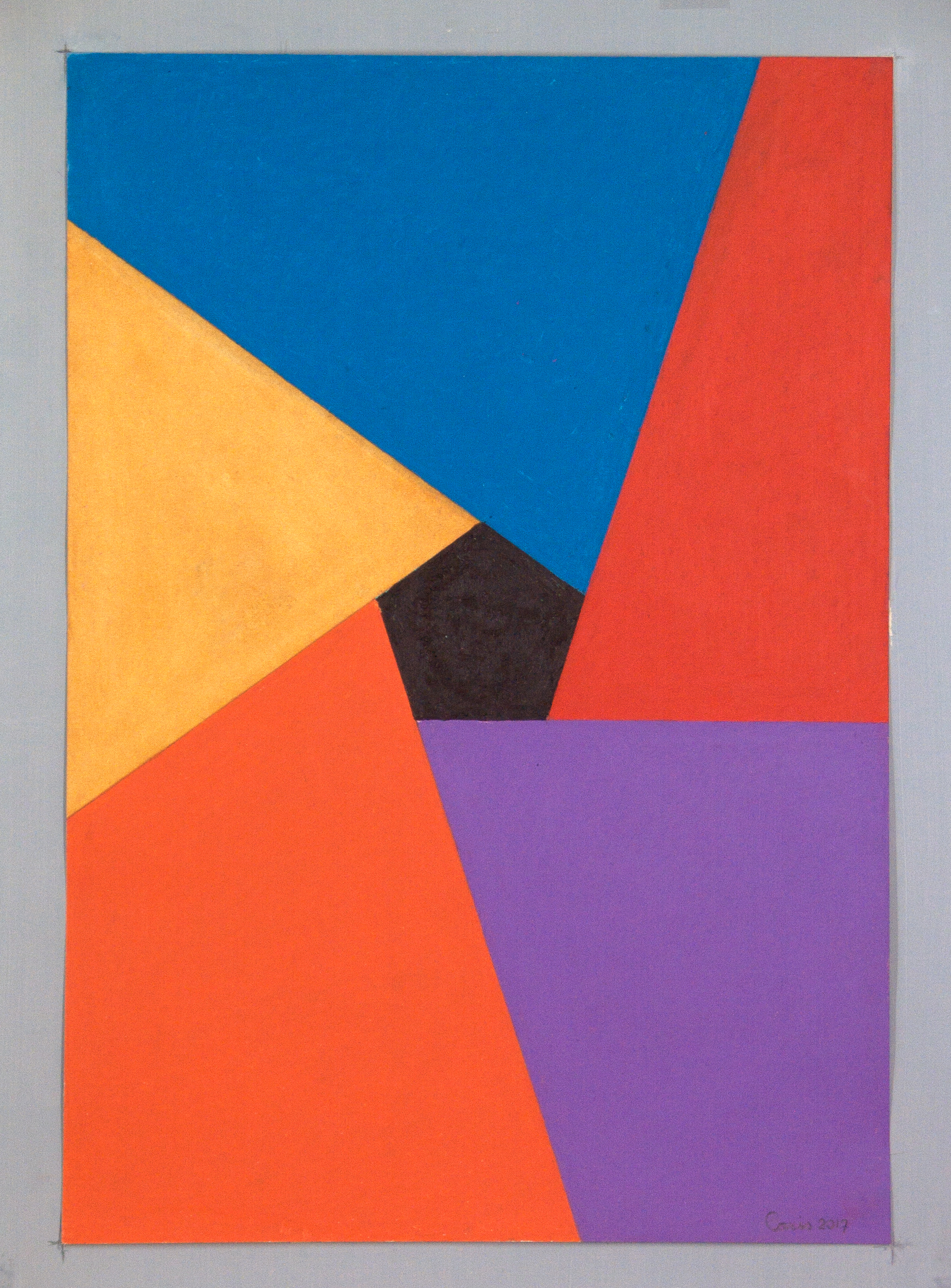 For German please scroll below
DEUTSCH
Vita / Ausstellungen
1925 Born in Maastricht, Holland
1939-43 Technical School Maastricht
1944-47 Military service in England, the United States, Malaysia and Indonesia
1947 Returns to the Netherlands
1948-54 Leaves for Indonesia and New Guinea in the service of an oil company, visits Australia
1955 Returns to the Netherlands, leaves for oil exploration in Nigeria
1956 Returns to the Netherlands, travels in Europe, works at İskenderun, Turkey
1957 Emigrates to the United States, works in New York, takes courses in art and philosophy at the City College of New York and New York University
1958-61 Leaves for Dhofar (Southern Arabia), works in the Arabian desert
1961 Returns to the United States, works as a site manager for construction and erection of the Telstar Horn Antenna at Andover, Maine
1962-64 Studies arts and humanities at the Monterey Peninsula College, the Monterey Institute of Foreign Studies and San José College in California
1964-67 Studies at the University of California, Berkeley et al with David Hockney, Ronald B. Kitaj, Elmer Bischoff and Richard Diebenkorn
1967 BA in philosophy from the University of California, Berkeley
1968 Returns to the Netherlands as a Special Status Student of the Art Department. of the University of California, Berkeley
1969 MA in art from the University of California, Berkeley,
works as full-time artist
1981 Guest lecturer at the Parsons School of Design, Fashion Institute of Technology, and Hunter College, New York
1987 Guest lecturer at the Universiteit Twente, Enschede, the Netherlands
1993 Lecture at the Wilhelm Lehmbruck Museum, Duisburg, Germany (Introduction to a Pentagonal Form Language)
1999 Lecture at the symposium Art, Science & Technology, Faculty Cultural Studies, Universiteit Maastricht, the Netherlands
2007 Seminar at the occasion of the exhibition "My gene, it has Five Corners…"Lecture Hall Zentrum für Kunst und Medientechnologie (ZKM) Karlsruhe
2011 Attended the Seminar on the 3rdFadjr International Festival of Visual Arts at
the Tehran Museum of Contemporary Art TMOCA Tehran – Iran
2015 Attended Conference "Calculation and Aesthetics" Akademie Schloss Solitude Stuttgart, Germany
 lives and works in Holland, the United States and Germany
Solo Shows ( Selection)
1968 Newman Hall Gallery, Berkeley CA.
Student Union Art Gallery , University of California , Berkeley CA
Kasteel Hoensbroek, Hoensbroek NL
Kritzraedthuis, Sittard NL
Galerie de Sfinx, Amsterdam NL
1969 Galerie Dejong-Bergers, Maastricht NL
Bonnefantenmuseum, Maastricht NL
1970 Cultureel Centrum, Venlo NL
Galerie Nouvelles Images, Den Haag NL
Galerie Design, Rotterdam NL
Galerie Kristiaan, Amsterdam NL
Galerie Van Hulsen, Leeuwarden NL
1971 Neue Galerie im Alten Kurhaus Sammlung Ludwig, Aachen D
1972 Galerie Van Hulsen, Amsterdam NL
Cultureel Centrum, Venlo NL
1975 Galerie Van Hulsen, Amsterdam NL
1977 Galerie Nouvelles Images, Den Haag NL
1979 Cultureel Centrum, Almere NL
1980 Technische Hogeschool, Eindhoven NL
Technische Hogeschool Delft NL
1981 Parsons School of Design, New York NY
1983Bouwcentrum, RotterdamNL
1987/88 Museum voor Hedendaagse Kunst, Utrecht NL
1988 Stadtmuseum Ratingen D
1991Wilhelm-Hack-Museum, Ludwigshafen D
1993Kunsthalle, Bremen D
1997 Stedelijk Museum, Amsterdam NL
1999 Wilhelm-Hack-Museum, Ludwigshafen D 
2000 Museum für Konkrete Kunst, Ingolstadt D
2001 Stedelijk Museum, Amsterdam NL
2002DSM, Heerlen NL
2012 KUAD Gallery Istanbul Turkey 
2015 Akademie Schloss Solitude Stuttgart D 
2018 Sidney Cooper Gallery, Canterbury, Great Britain 
GroupExhibitions (Selection)
1969 Goden en heiligen in Limburg , Utrecht NL
2detriënnale der ZuidelijkeNederlanden Stedelijk Van Abbe Museum, Eindhoven NL
2detriënnale der ZuidelijkeNederlanden Koninklijk Museum voor Schone Kunsten Antwerpen B
Made in HollandPlus-Kern, centrum voor constructieve vormgeving Gent B
1970 50 x 50 a Dutch graphical artist presentation at 50 different places in the Netherlands simultaneously NL
1971 Atelier 9Stedelijk Museum Amsterdam NL 
1972Gerard Caris en Ries Linnartz Galerie Nouvelles Images, Den Haag NL 
I.K.I. Internationaler Markt für aktuelle Kunst, Düsseldorf D
Galerie Teufel, Köln D 
1973 NL kunst uit nederlands limburgKoninklijk Museum voor Schone Kunsten, Antwerpen B
Enkel des Stijl Neue Galerie im Alten Kurhaus Sammlung Ludwig Aachen D
1974Constructivistische tendentiesStedelijk Museum Amsterdam NL
36 graphiker aus den NiederlandenEine reisende Graphik-Ausstellung durch Deutschland D
1975Limburgse graficiGalerie Pryzmat, Kraków PL 
1976 25eWinterausstellungKunstpalast im Ehrenhof, Düsseldorf  D
1977Hommage à CasselGesamthochschule, Kassel D
Konstruktion, Funktion, ReduktionGalerie an der Neupforte, Aachen D 
1978 Monumentale vormgevingCosa Delft NL 
1979Grafiek uit de BeneluxThéâtre National de Belgique, Bruxelles B 
Suermondt- Ludwig Museum, Aachen D  
1979/80Grafiek uit de BeneluxEbes- Expo, Antwerpen B
1982Beeldhouwkunst uit hetZuiden van Nederland Middelheim, Antwerpen B
International exhibition of mail art Palazzo Nervi, Savona I
I sassi del finalese, Finale Ligure I
Goedkoper bouwen 2 Centrum Beeldende Kunst, Rotterdam NL
1983/84 Franklin Furnace, New York NY
Libreria Petrini, Torino I
1984Chiostri di S. Caterina, Finalborgo I
Huset, Copenhagen DN
1985 Biuro Wystaw Artystycznych, Lodzi PL
Diagonale, Espace Critique, Paris F
GlassboroStateCollege, Glassboro , New Jersey NY  
1986 Museum voor Hedendaagse Kunst, Utrecht NL 
Eyelevel / OoghoogteStedelijk Van Abbemuseum, Eindhoven NL
1987 Verein für Originalradierung, München & Mannheim D
1988 PlanBonnefantenmuseum, Maastricht NL 
1990 Centraal ZuidArti et Amicitiae, Amsterdam NL
Centraal ZuidPulchri Studio, Den Haag NL
1993 Building plans & schemesmail art project, Cultuurcentrum Heusden- Zolder B
1994 Arte 94Les Pyramides, Bruxelles B 
1999 Mail art project National Museum Sabac YU
2001 Documentatie tentoonstellingStichting Kunst Openbare Ruimte (SKOR), Den Haag NL
2002 Jubileumtentoonstelling DSM, HeerlenNL
2003 De bomen van Pythagoras Mondriaanhuis, Museum voor Constructieve en Concrete kunst, Amersfoort NL
2005 Lohn der Arbeit Städtisches Museum Gelsenkirchen D
2007 Ausgerechnet…Kunst und Mathematik Museum im Kulturspeicher WürzburgD
Mein Gen, das hat fünf Ecken…,ZKM | Museum für neue Kunst, Karlsruhe D  
2008 BRIDGES 2008 Art Exhibit and international congress of mathematical connections in art, music, architecture and science, Leeuwarden NL 
2016 Verknüpft. Haleh Redjaian und die Sammlung  Museum für Konkrete Kunst, Ingolstadt D
2017aakvlakken,Beelden in Leiden 2017, Leiden, NL 
2019Negative Space, ZKM | Center for Art and Media, Karlsruhe, Germany. 
​