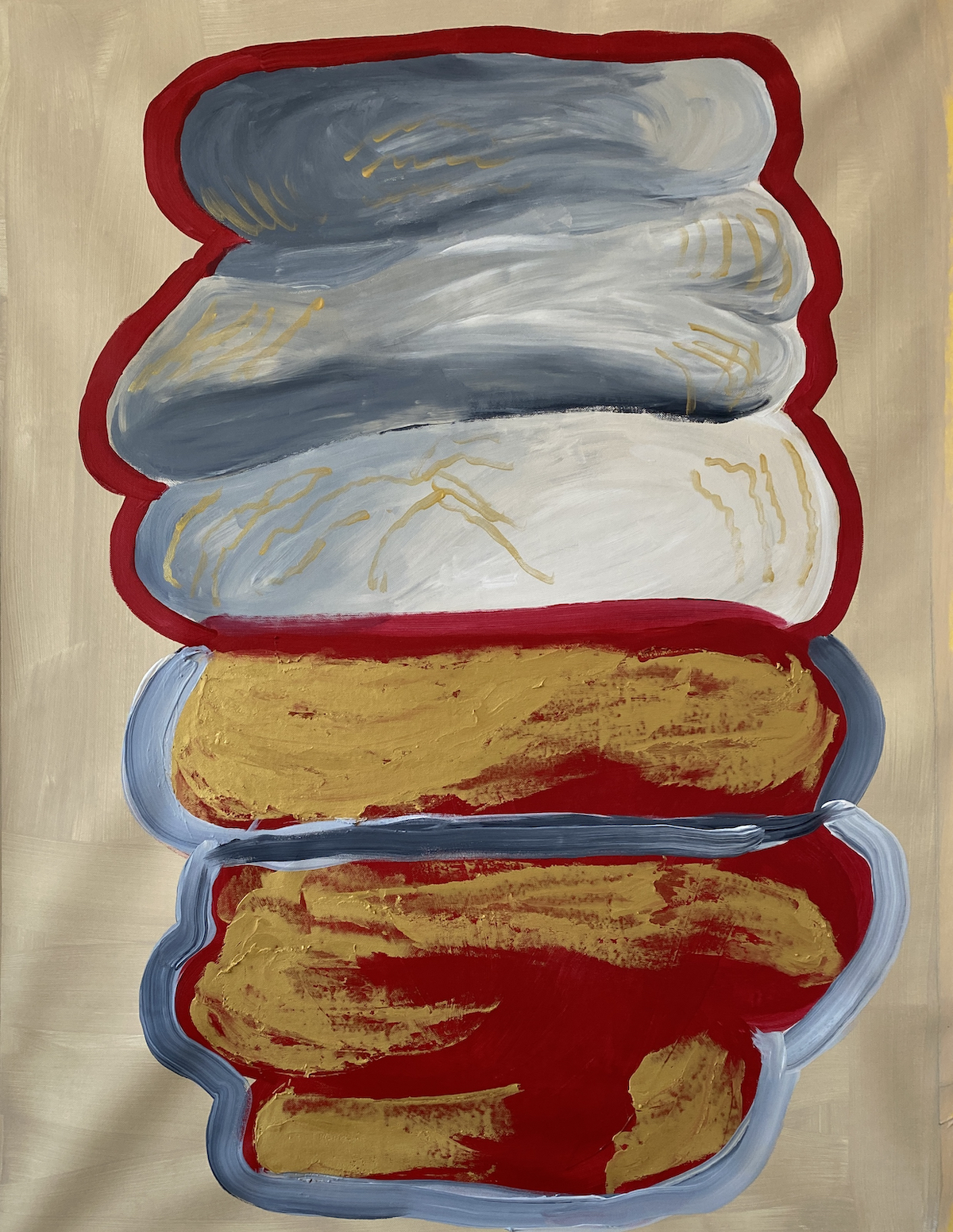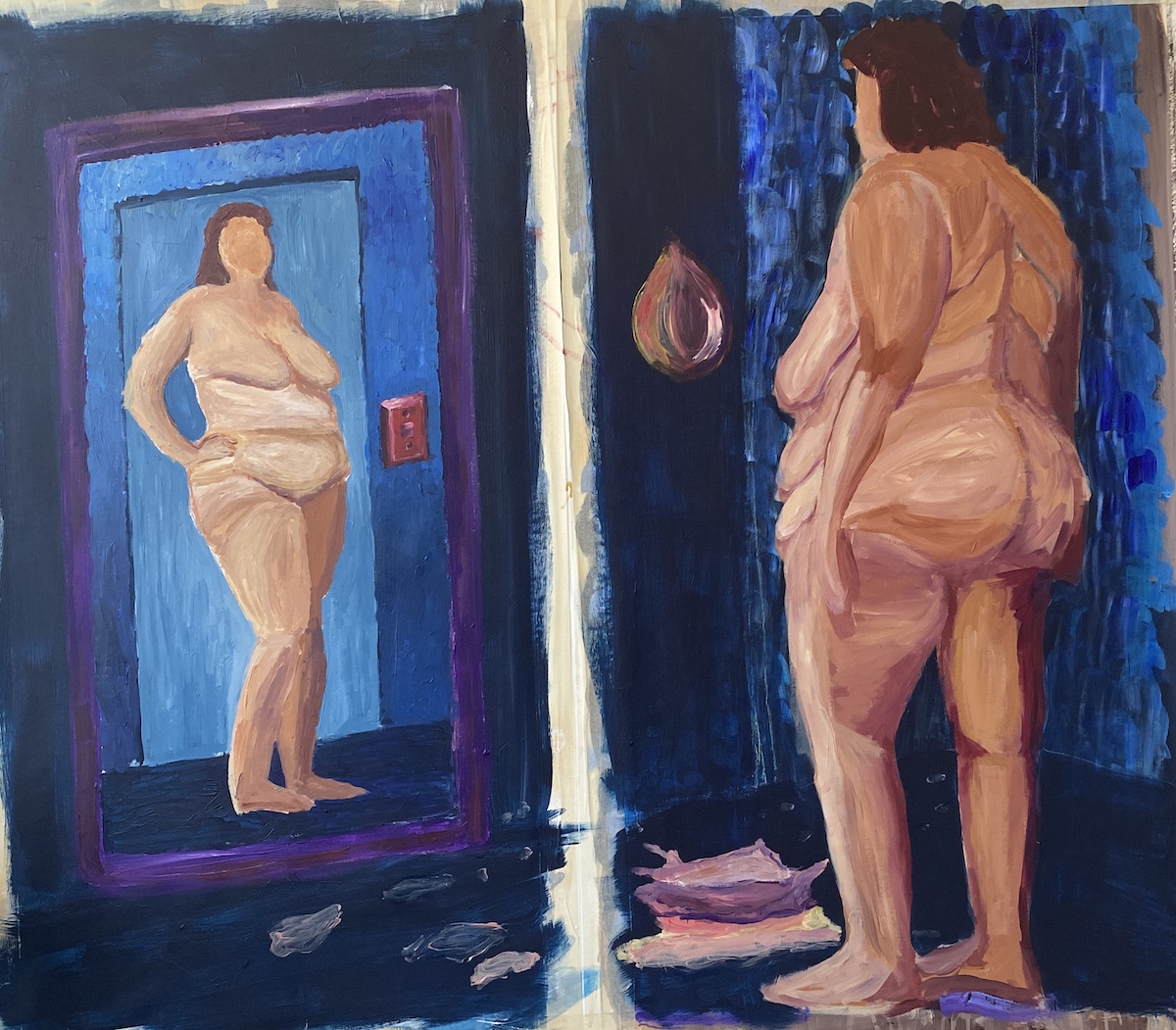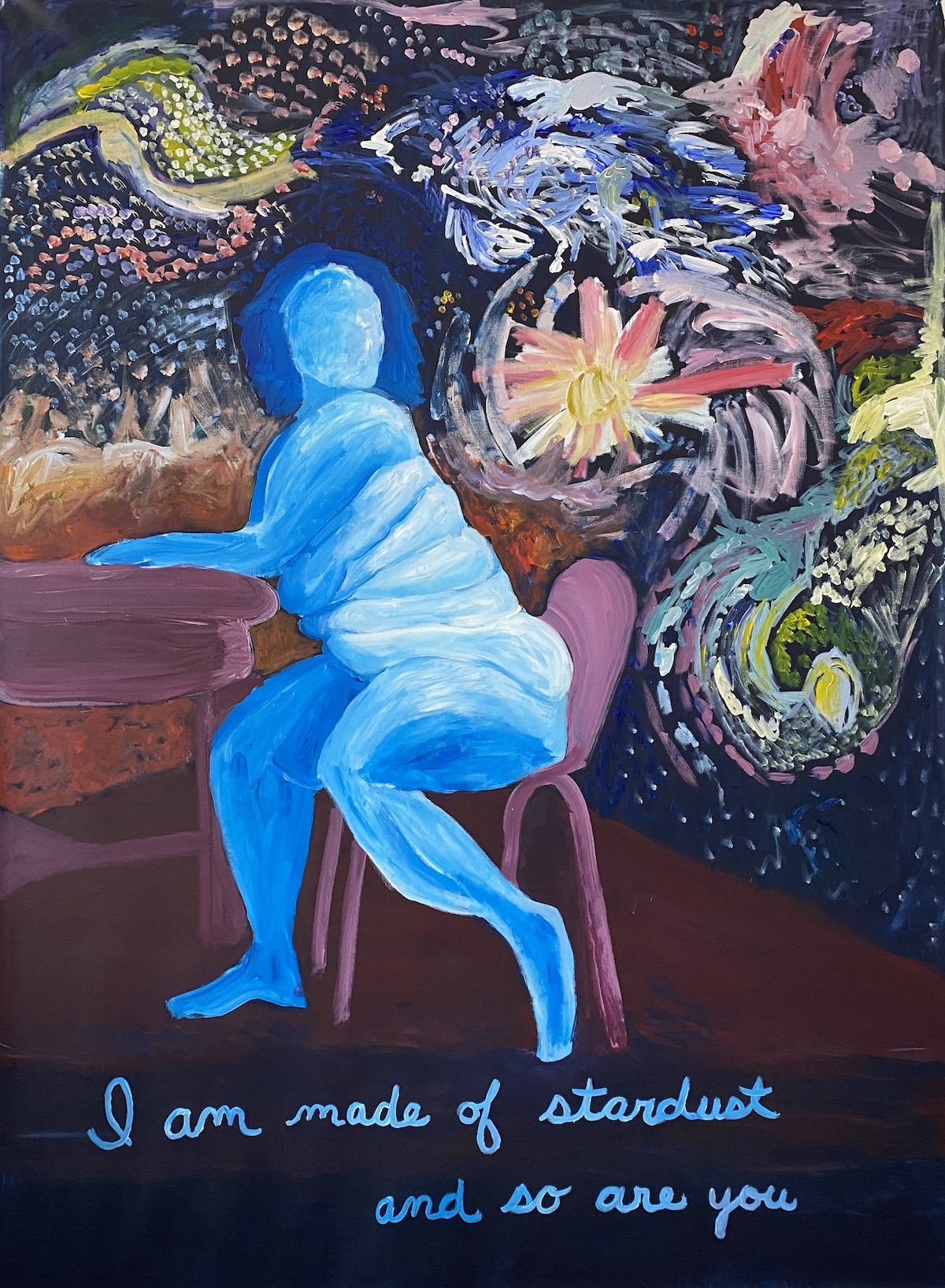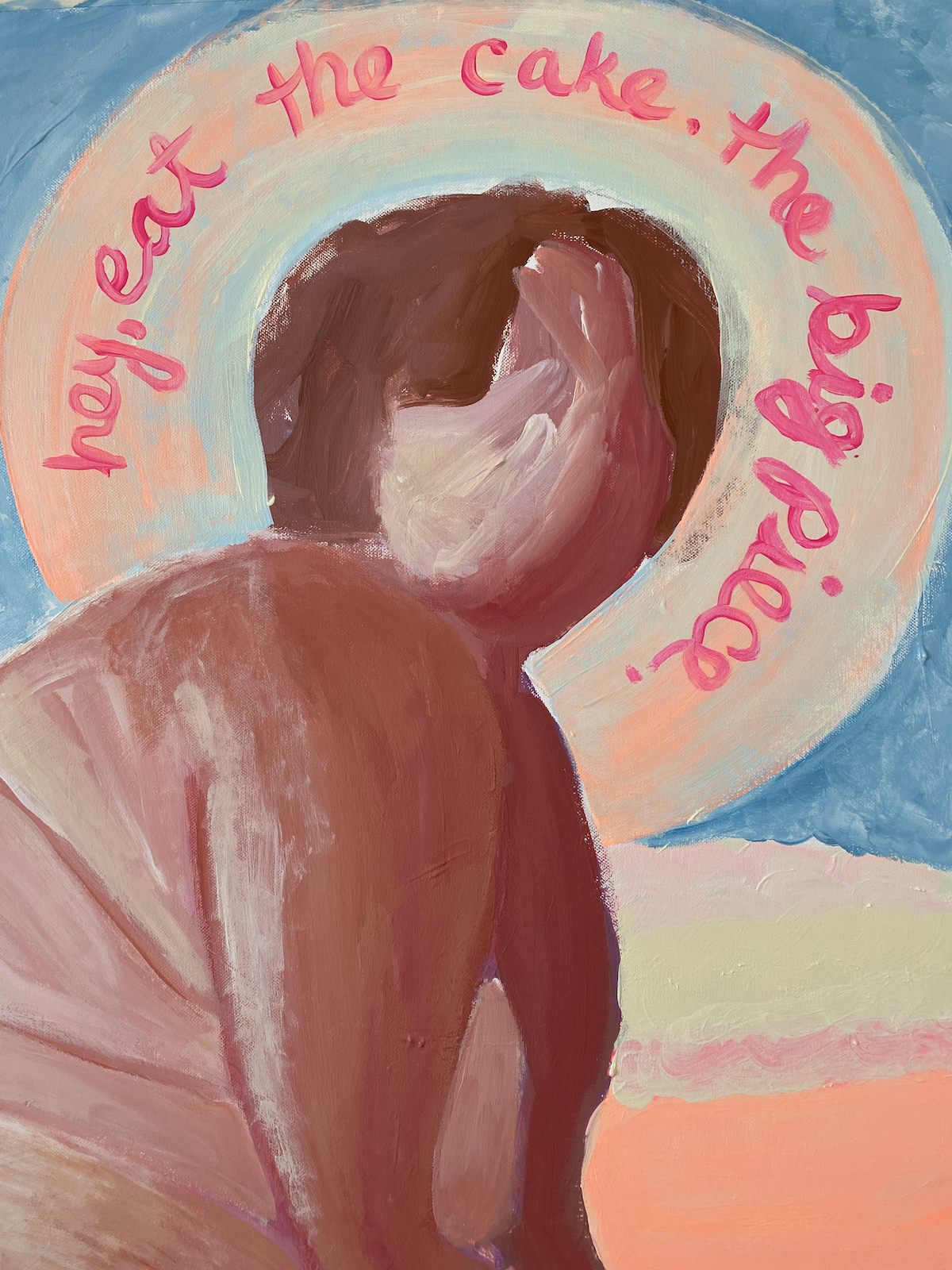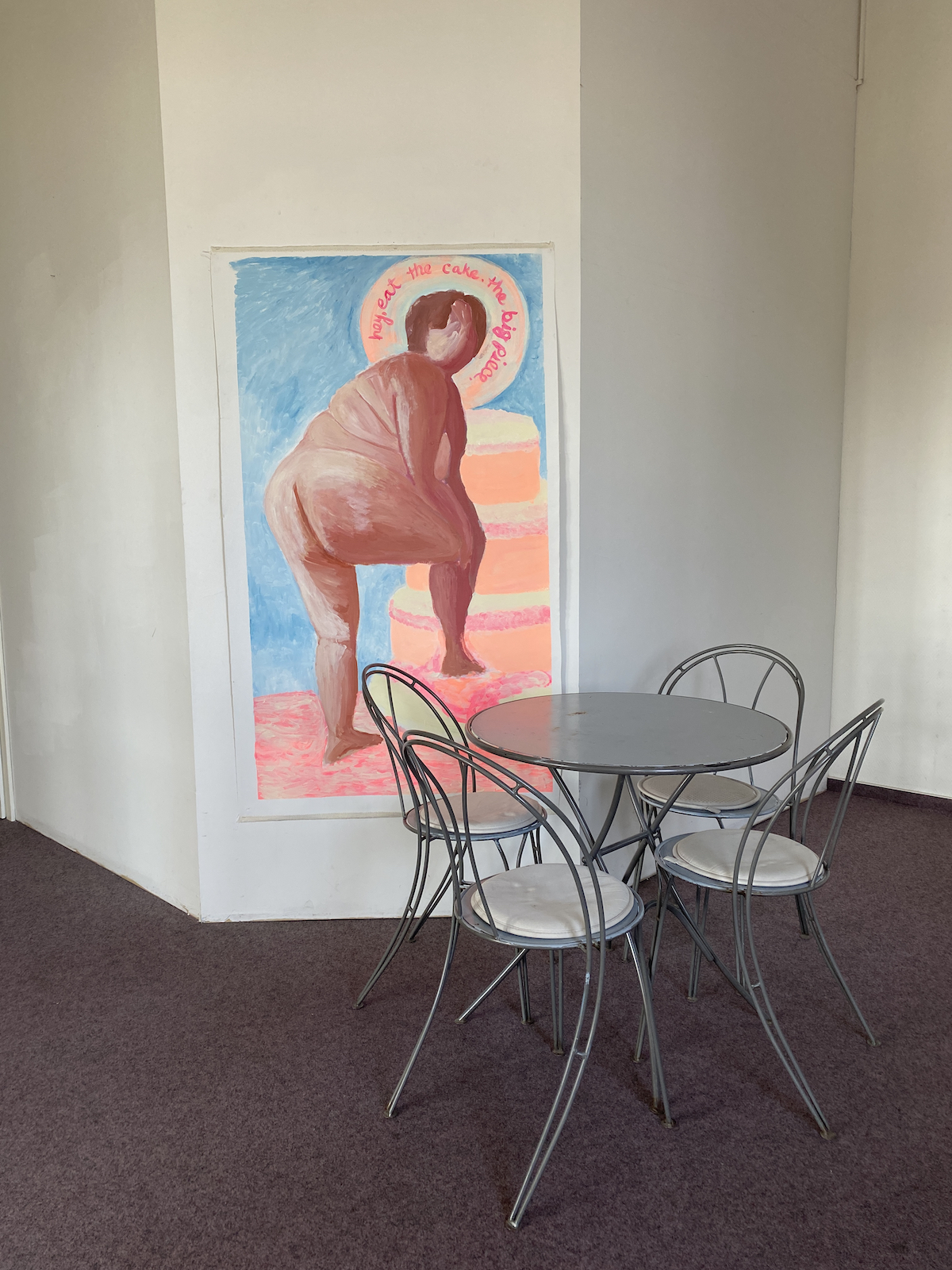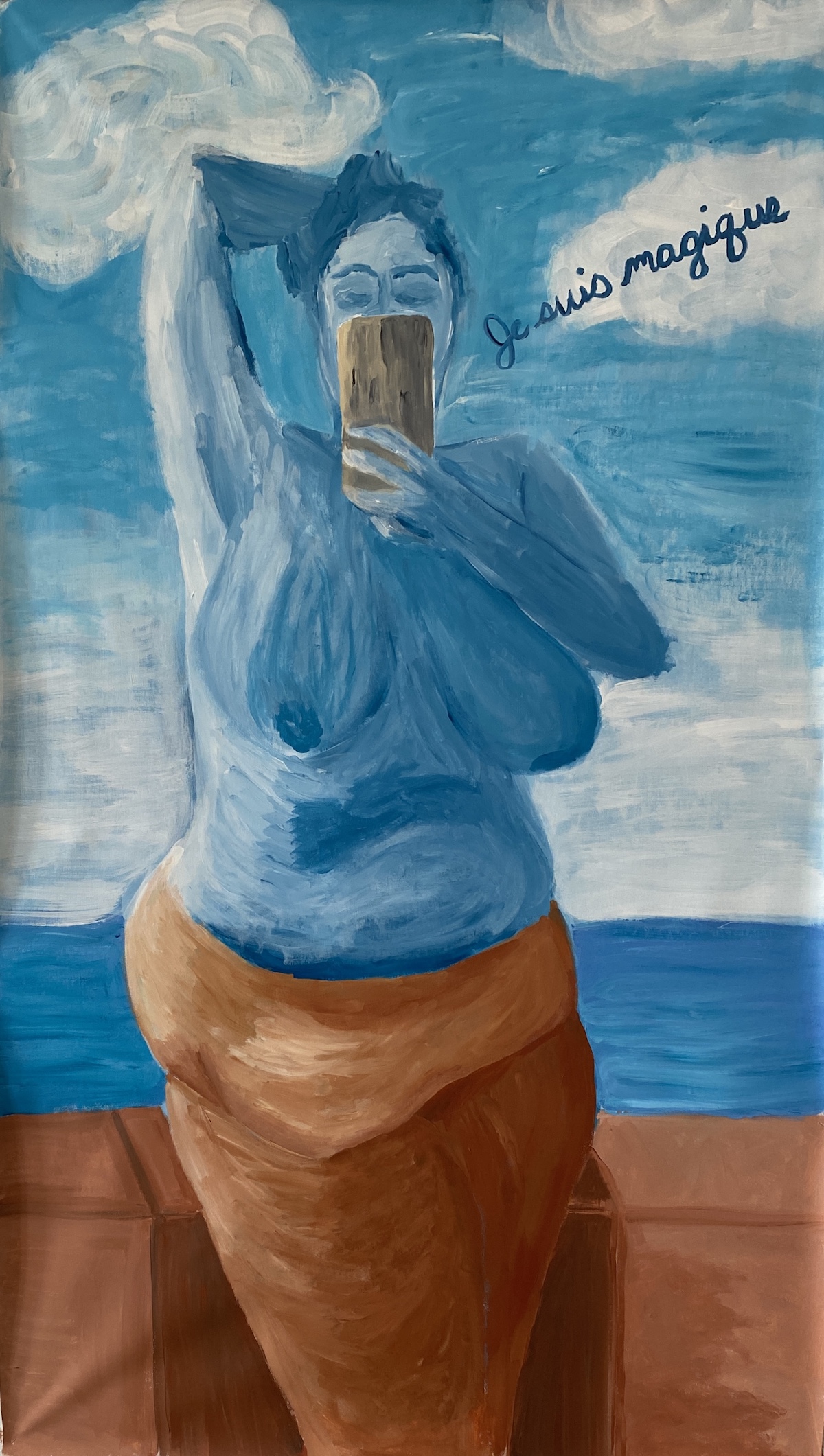 I BELONG HERE (MIAMI)| 2021 42  X  60 cm | acrylic paint on paper
STRETCH MARKS (are lines on my body) 2022 / 100  X 60 cm | acrylic paint on canvas
AFFIRMATIONS (1 and 2) | 2022/ 160 X 120 cm each | acrylic paint on canvas
PINK COUCH | 2022 / 65 cm  X 200 cm | acrylic paint on canvas
CAKE | 2022
160 X 120 cm | acrylic paint on canvas
JE SUIS MAGIQUE | 2022
160 x 80 cm | acrylic paint on canvas
 Kristin Zibell
August 2022
Instagram: i.ama.beginner
Kristin Zibell is a self-taught, emerging artist who is currently a resident at the Berlin Art Institute. The artist challenges the "ideal" female shape represented by historical painting masters. Her use of thick paint, canvas size, thick brush strokes, and vibrant colors act as a proclamation of the figure's worth and declaration of size. She continues painting self portraits to bring representation of fat bodies to contemporary painting and to reject the mono-ideal of the Western Art canon.
Kristin Zibell's educational background is in design, technology, and business. Since graduating from the University of Minnesota in 1998, she has spent 20 years researching and designing how humans interact with technology. After she received her MBA from the University of Wisconsin in 2006, she spent her career in Silicon Valley as a user experience (UX) and marketing professional. Her artistic practice started in 2018, when she developed ideas into contemporary artwork. She also taught herself to paint by taking classes, studying other artists and their work, and painting one work a day.
Through a variety of media, her artwork explores dominant cultural tropes and how they impact belief systems. Her work references body weight and shape, patriarchy, technology, and the mythology of dominant cultures throughout history. Her work also covers her experience in the technology industry as a human factors professional who earns a living working for companies that harm on a global scale.
In her work, she ransmutes these experiences into a story that hopefully resonates with others, connecting her experiences to a universal truth of belonging.