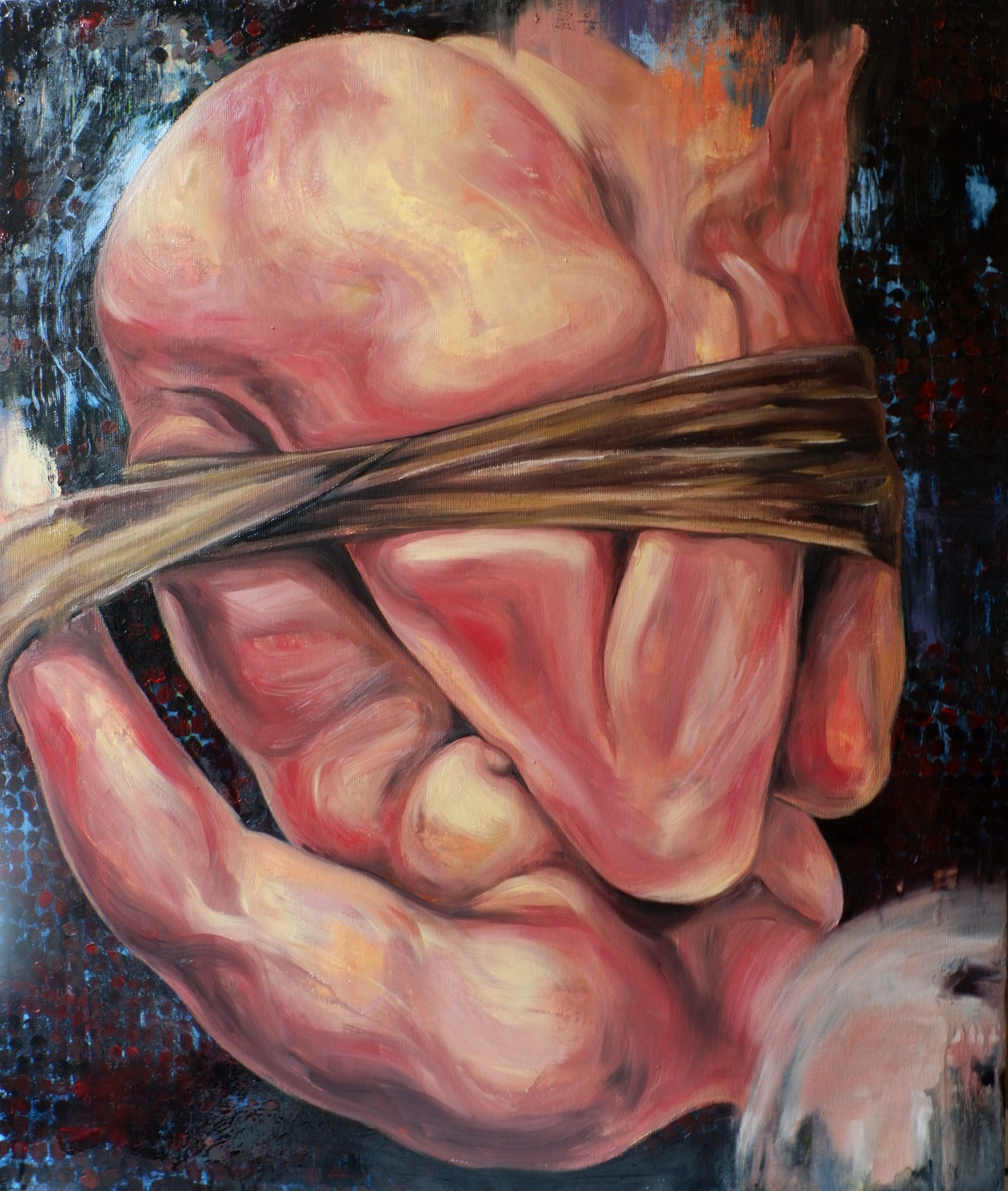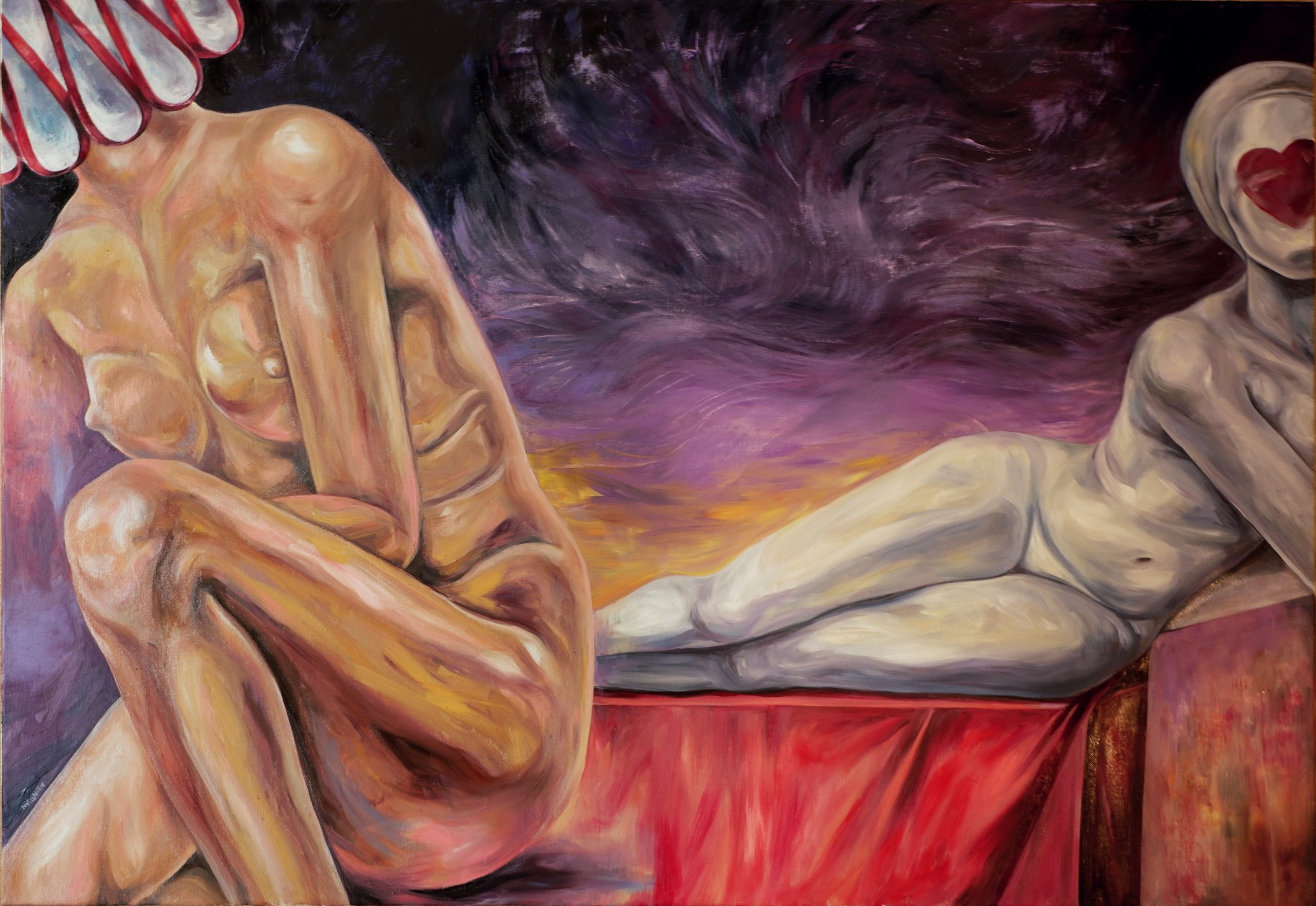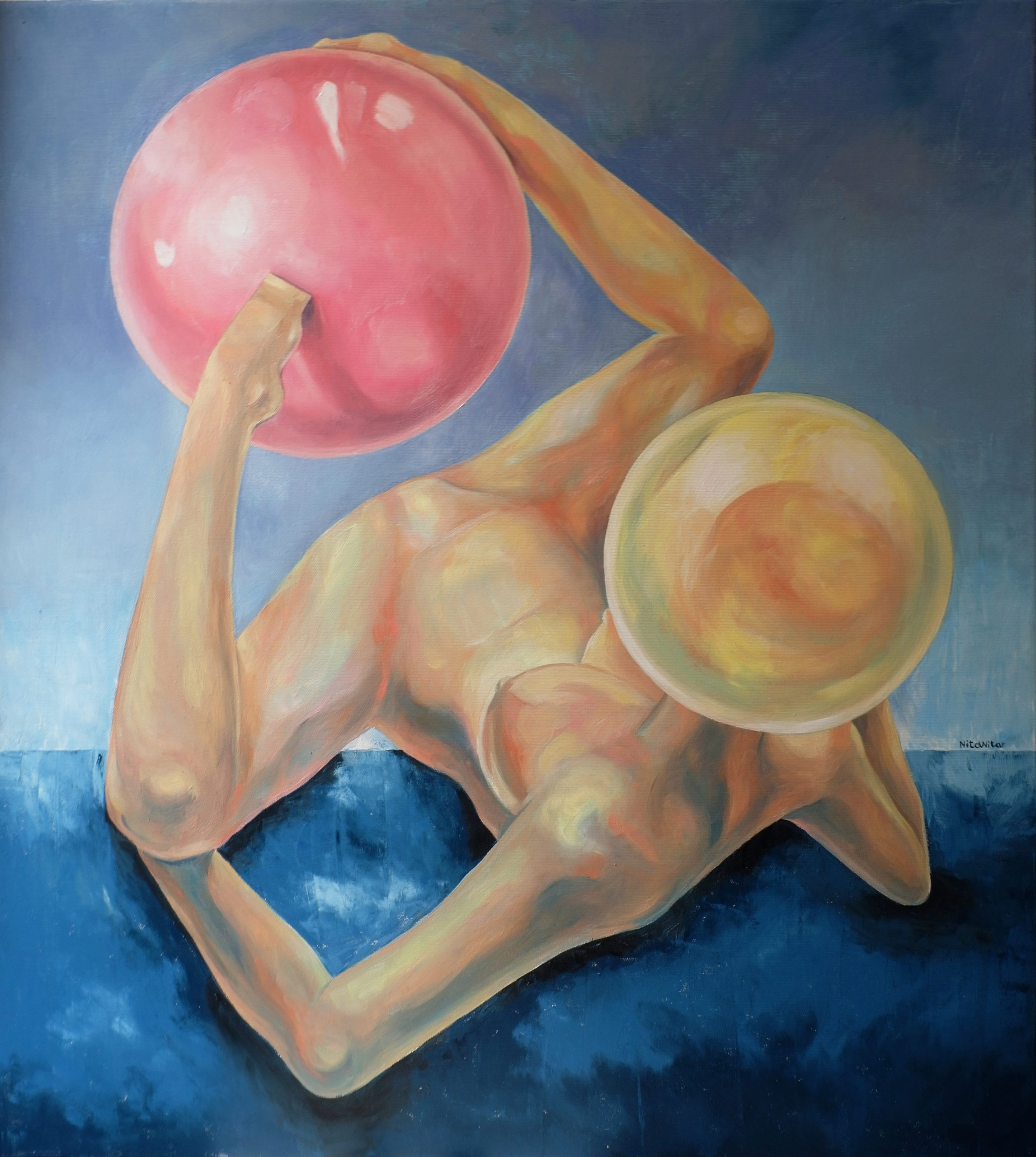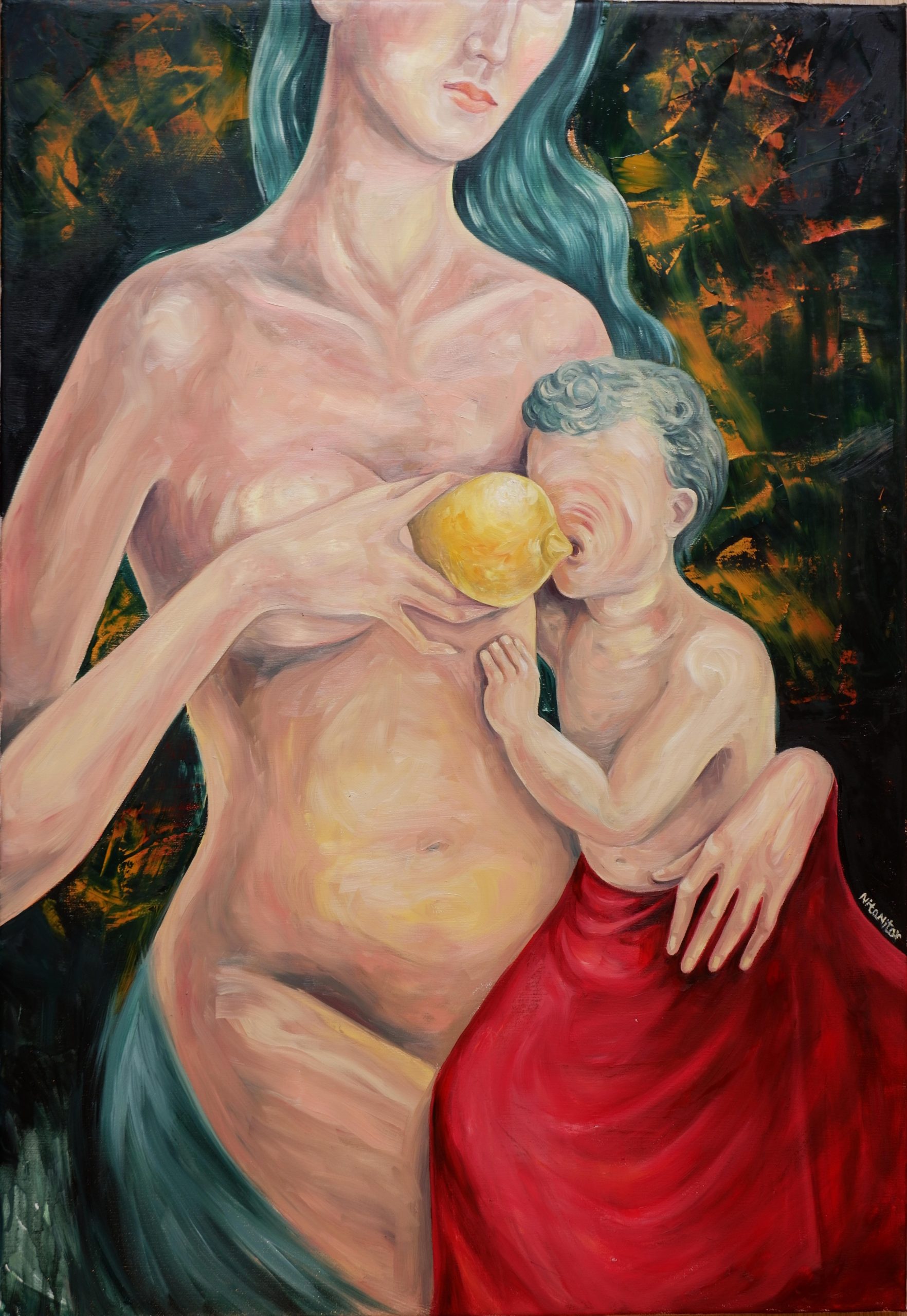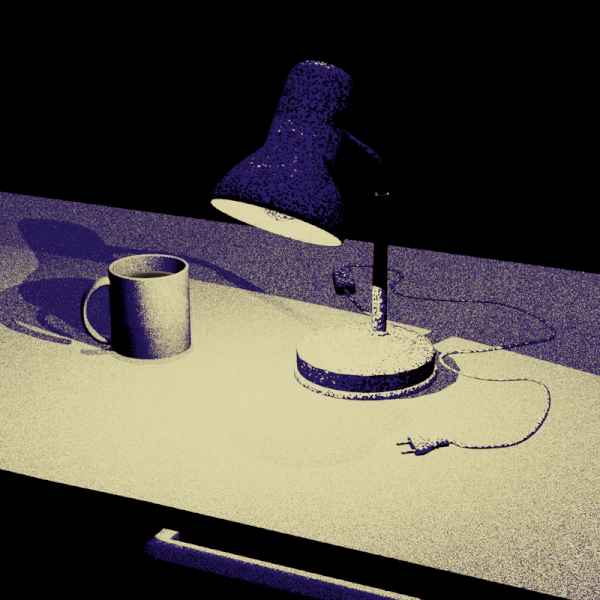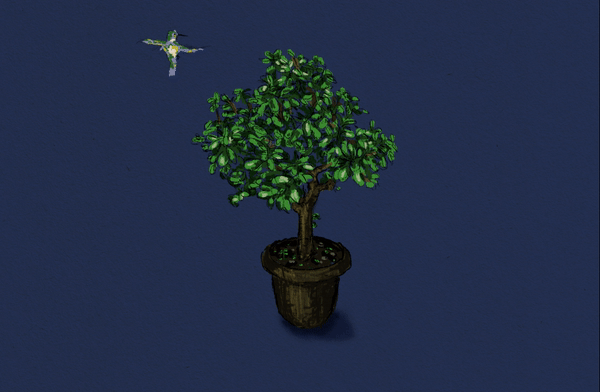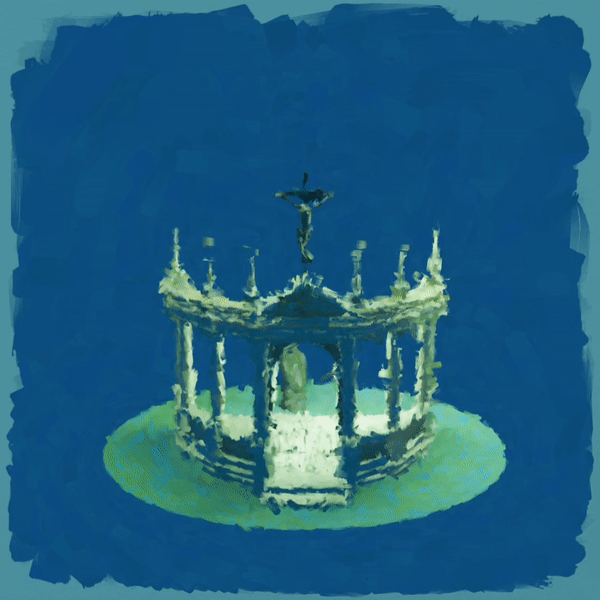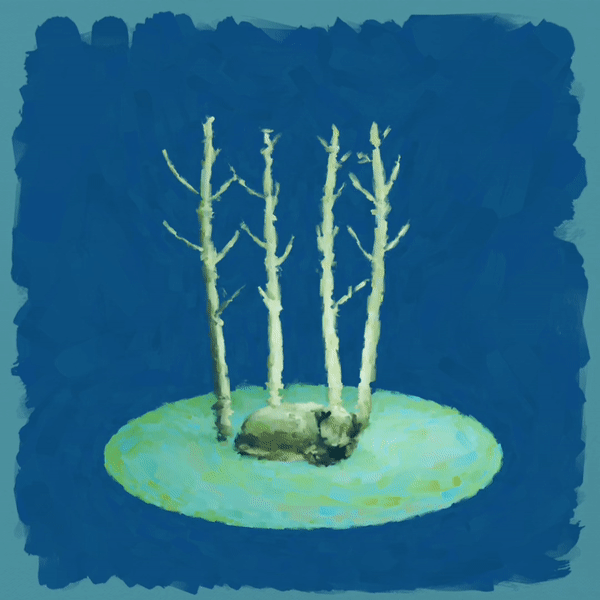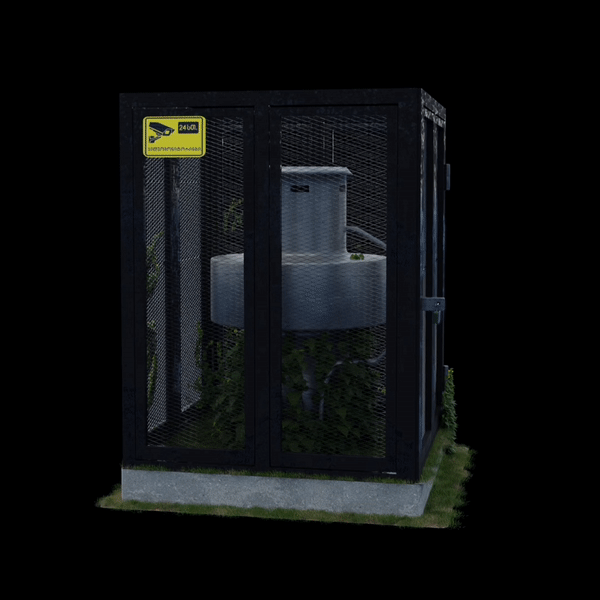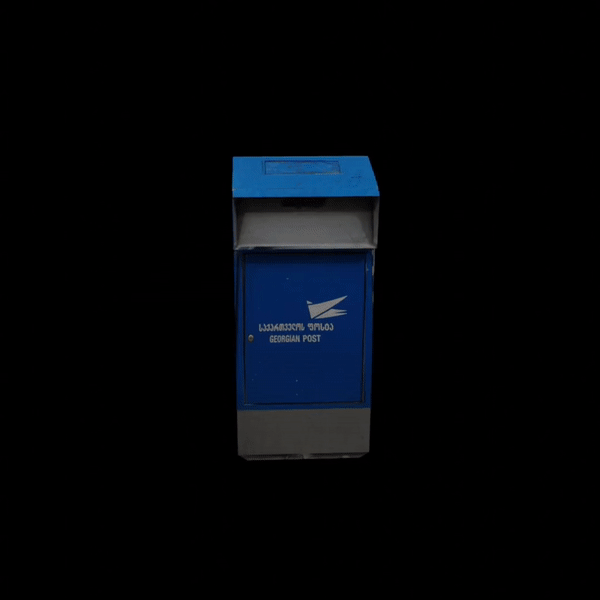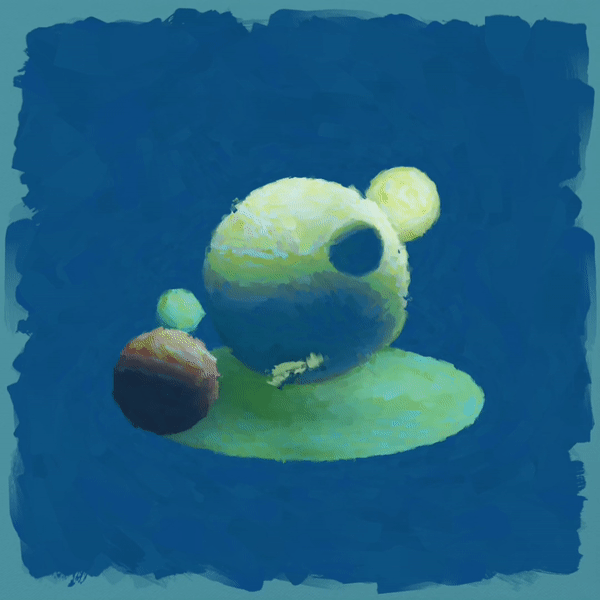 1. Denser
55 x 65 cm / Oil on linen
(2023)
2.Fellow Player
70 x 100 cm / Oil on linen
(2023)
3.Balance
80 x 90 cm / Oil on linen
(2022)
4.Lemon, Madonna
52×75 cm / Oil on linen
(2023)
5.Too hot to handle
65 x 85 cm / Oil on linen
(2023)
ARTIST STATEMENT
My works start from my observation of human beings. I have been using the female figure as the main subject, to reflect different aspects of human beings. Painting and drawing are mainly tools. I have been using figurative and portraiture objects as a key components to presenting my investigation of humanity. Besides, the symbolic object is exercised in my works.
Furthermore, cultural context became my source of motivation. I develop works, that engage individual perception and surrounding. How the relation between human sensation and social, cultural context. Painting is the initial method, also I continually experimented on diverse methods; moving image, paper collage, printmaking, and photography.
"Bodily"
The body could express the universality of human beings. This painting series is proposed to portray the correlation between my individual perspectives and surroundings. A human form is used for interpreting different aspects of humanity; sexuality, emotion, belief, and relationship.
The face is the window that humans show expressions. Therefore, showing faceless makes the body particular. It plays the main role to denote human desire and expression. Part of the body will interact and engage with other objects, and each other. To display how is the relation between body and impression, individual emotion and social role. The act of body narrates the story of human beings.
BIOGRAPHY
Exhibition
May 2023 Bodily" at Scheiss Drauf Meets No Concept, Vol.1 : Group Exhibition / Berlin, Germany
May – Jun 2022 Orgasm Isolation : Solo exhibition / Bangkok, Thailand
Feb 2022 Bangkok Design Week 2022 : Group exhibition / Bangkok, Thailand
Sep – Dec 2021 RCB Portrait Prize 2021 : Group exhibition / Bangkok, Thailand
Dec 2020 Flat Time Experience : Group exhibition / Leipzig, Germany
Oct 2020 Flat Time Experience : Group exhibition / Leipzig, Germany
Feb 2018 Re-Lustionship : Solo exhibition / Bangkok, Thailand
Mar 2012 Ployseang 9th Exhibition of Thailand Creative & Design : Group exhibition / Bangkok, Thailand
Artist Residencies
2020. Artist in residency round 45 (Oct-Dec 2020) at PILOTENKUECHE International art program
/ Leipzig, Germany
Publication
2021 Selected Artist, COCO Project 2021 of Center of Contemporary Artist, Italy (June,2021)
2021 Artist Showcase, Bangkok Illustration Fair 2021 (February, 2021)
2020 Artist Spotlight article, PILOTENKUCHE (November,2020)
2020 Artwork "My body is republic" featured on The Magazine of Contemporary Art.
2020 Artwork "Cola" featured on creativepool.com spotlight section (April, 2020)
2018 Artwork "Cola" featured in Wotisart Magazine (February, 2018)
Work Experience
Aug 2022 – Present Artist Assistant in oil painting studio / Berlin, Germany
2020 – Present Art instructor (Private & Group Class) / Bangkok, Thailand and Berlin, Germany
Education
2013 – 2015 Master of Art (M.A.) Corporate Communication Management program, Faculty of Journalism
And Mass Communication, Thammasart University, Bangkok, Thailand
2008 – 2011 Bachelor of Art (B.A.) Visual Communication Design, Silpakorn University, Bangkok, Thailand
Second Class Honors
Giorgi Esaiashvili was born in 2000 in Sagarejo, Kakheti. He is a digital 3D artist who incorporates movement and mixed-media animations into his work. In 2016, during his junior year of high school, Giorgi became a FLEX program alumnus and received a scholarship to study in the United States for one year. "It was a life-changing experience. Leaving my country for the first time and moving to another hemisphere of the world was something I could never imagine. However, my international experiences have essentially shaped me into the person I am today," he mentions.
In 2018, Giorgi moved to Tbilisi and started studying International Relations at Caucasus University. "It seemed like the right career decision for me, and everything was proceeding successfully. However, I felt creatively trapped for two years and knew I had to make a change," he mentions. In 2020, Giorgi continued his studies in Nijmegen, Netherlands, at Radboud University's School of Management. "The Netherlands was the place where I had the time and means to reinvent myself and reflect on what I wanted to do in life. That's exactly when I started exploring the mediums of self-expression that I cherished so much."
In 2021, Giorgi appeared on social media platforms as "esaia" and quickly gained the attention of the Georgian audience with his nostalgic, short-form animations. He uses dark blue and purple shaded colors to convey the sentiments and the beauty of living in modern-day urban Tbilisi, simultaneously reflecting on his childhood and personal experiences. Giorgi has chosen 3D art as his primary medium but is not afraid to incorporate traditional frame-by-frame and mixed-media elements, experimenting with different visual styles.
In 2023, Giorgi started working as a Graphic designer at ALDAGI, but he continues to actively work on personal projects locally and internationally, collaborating with peer artists in the field.