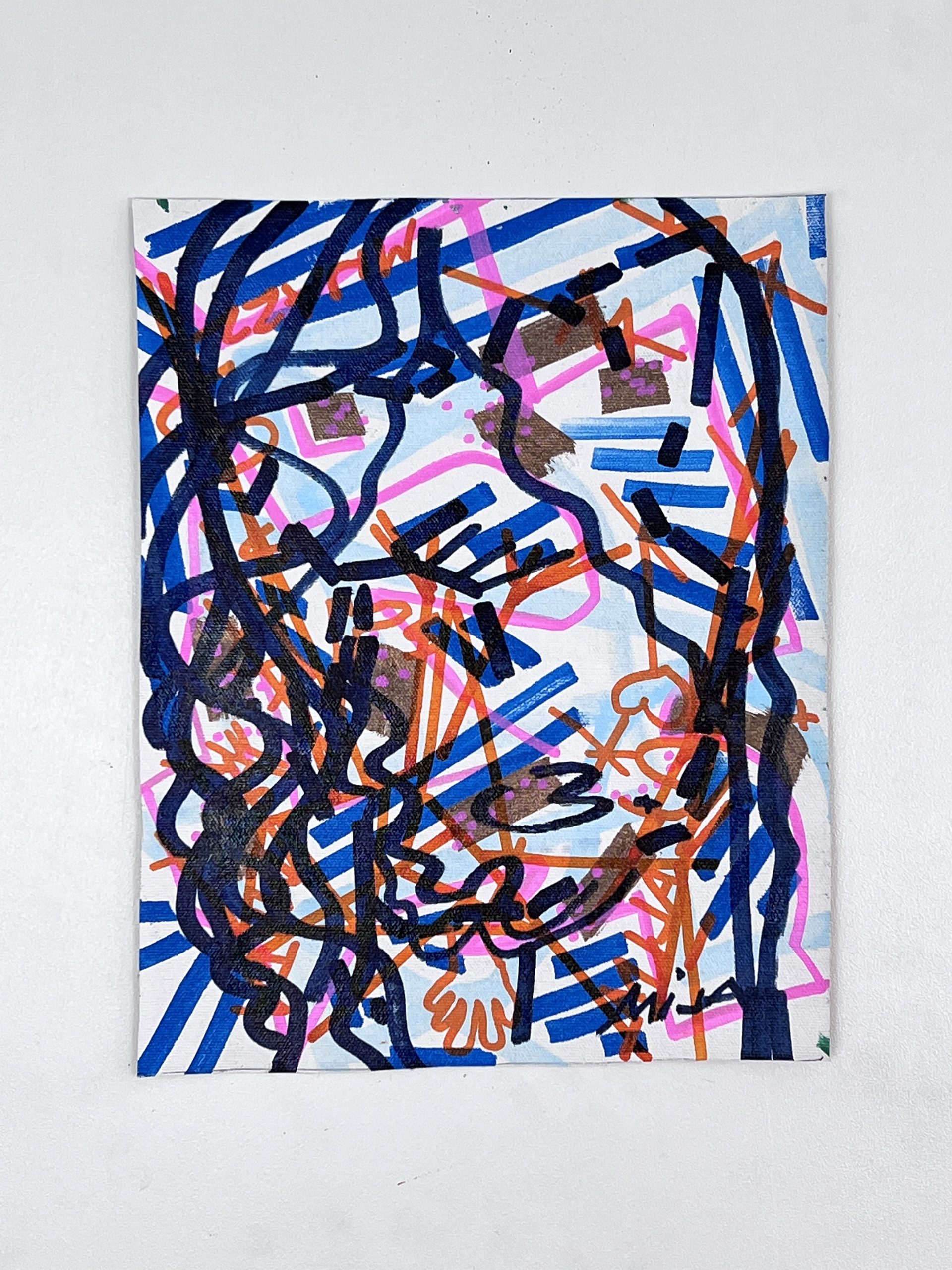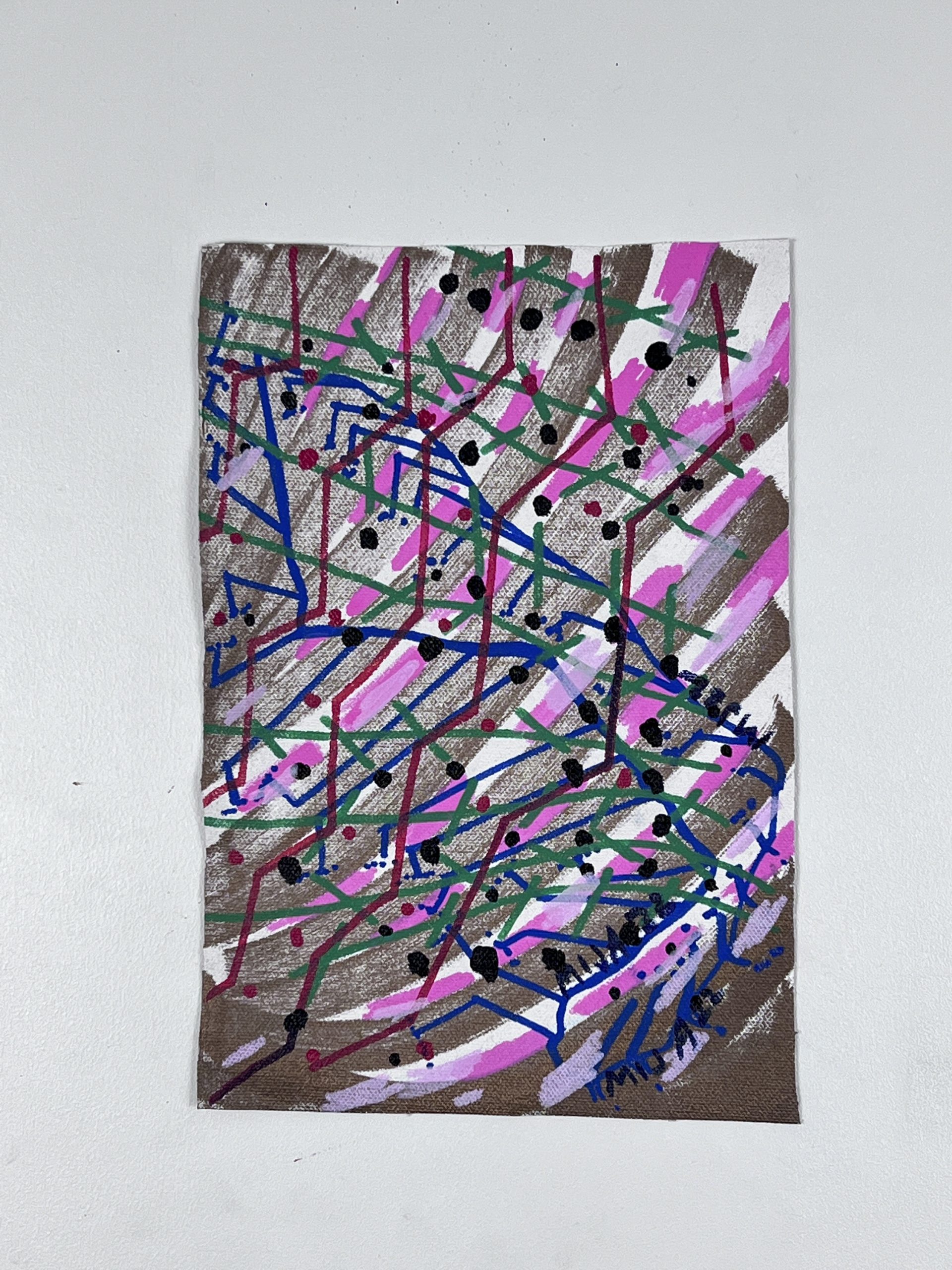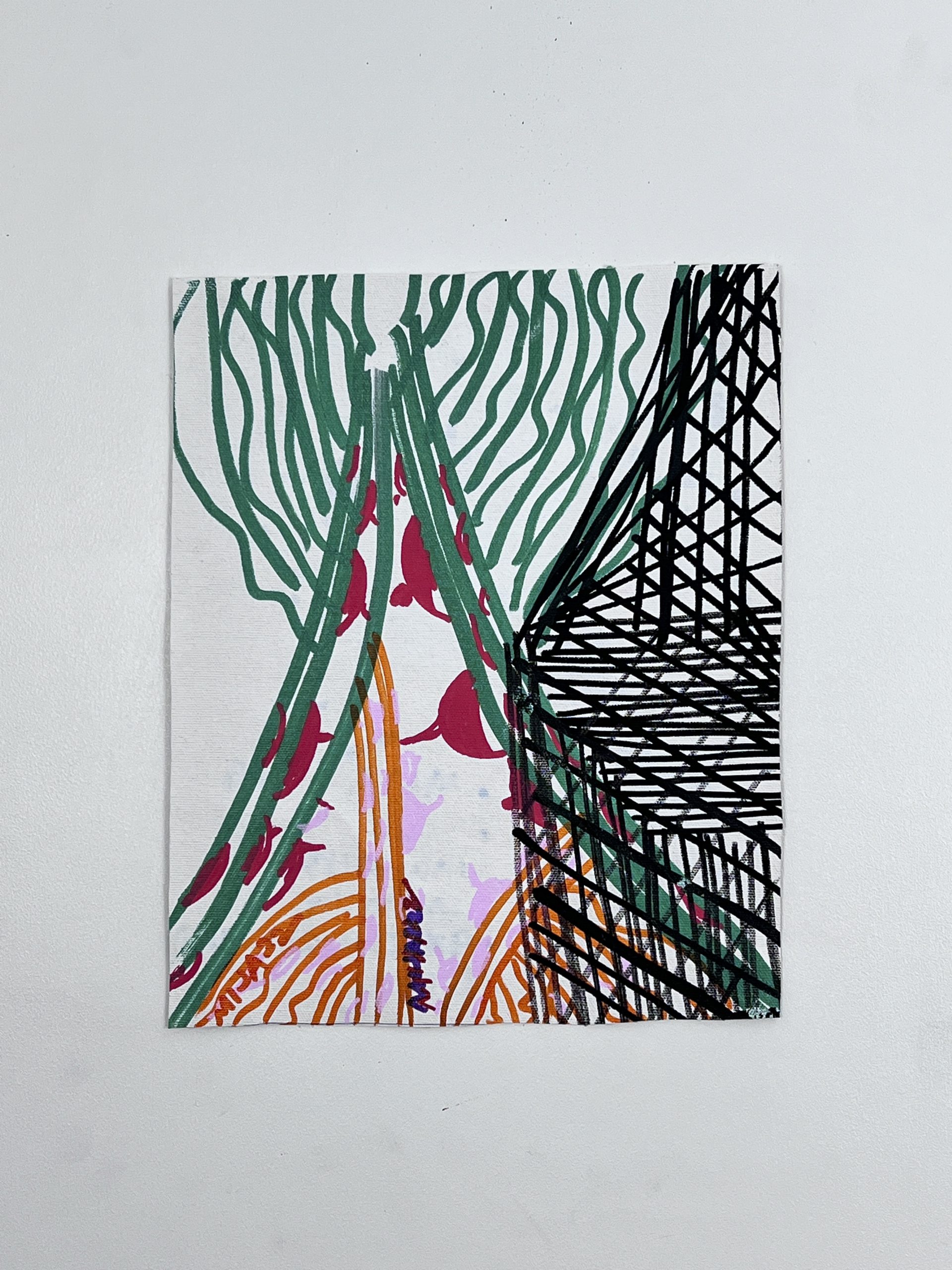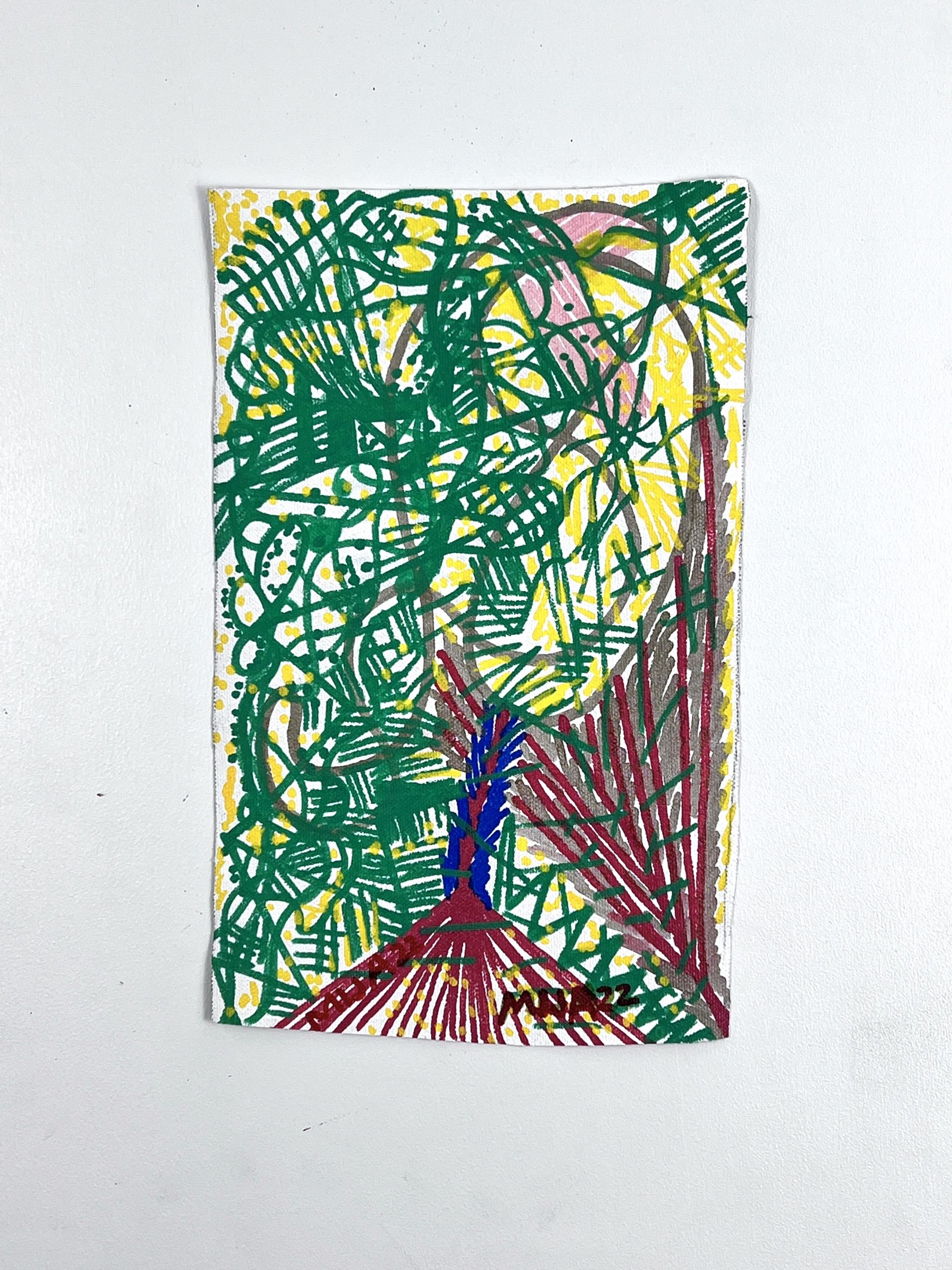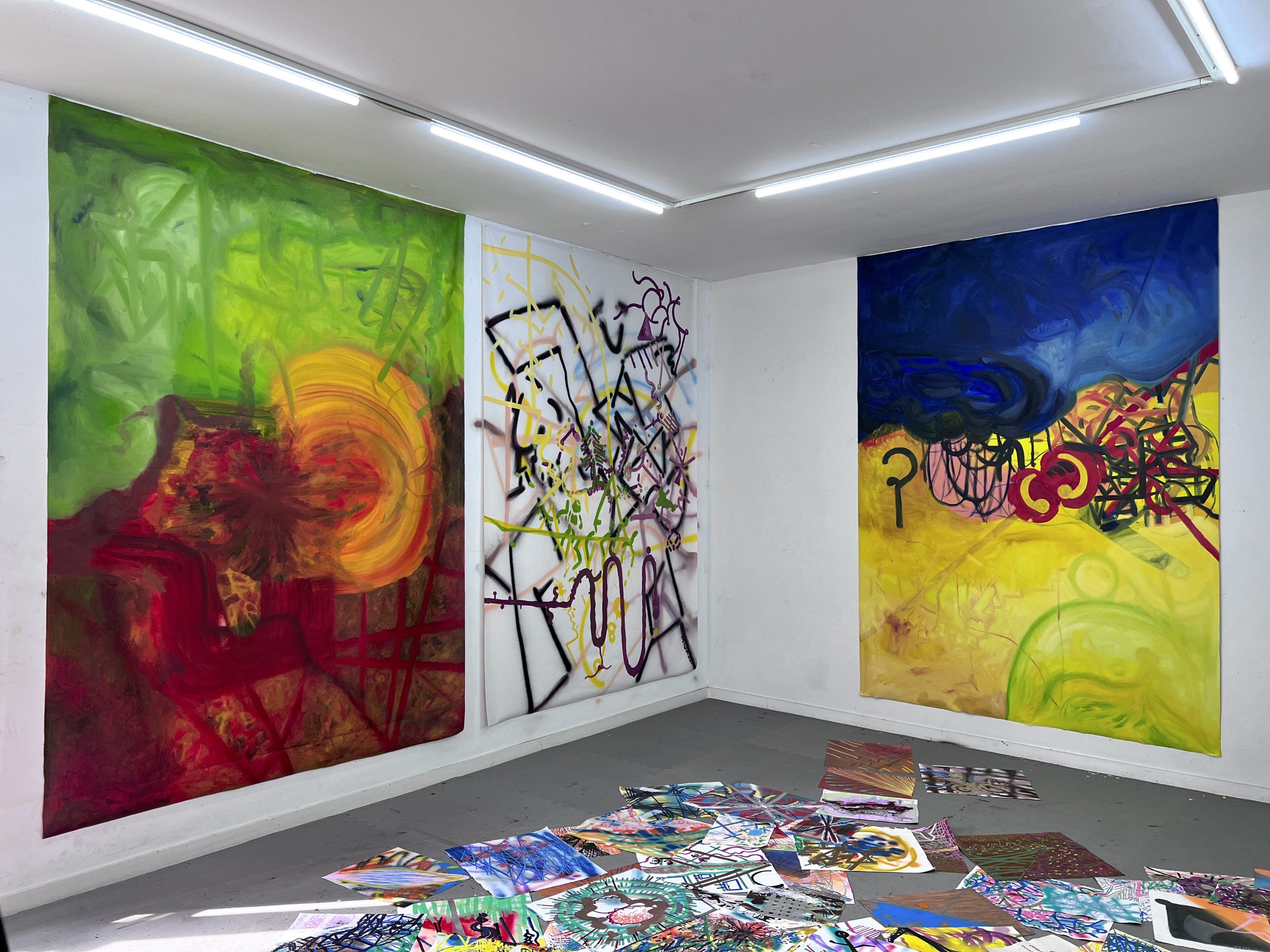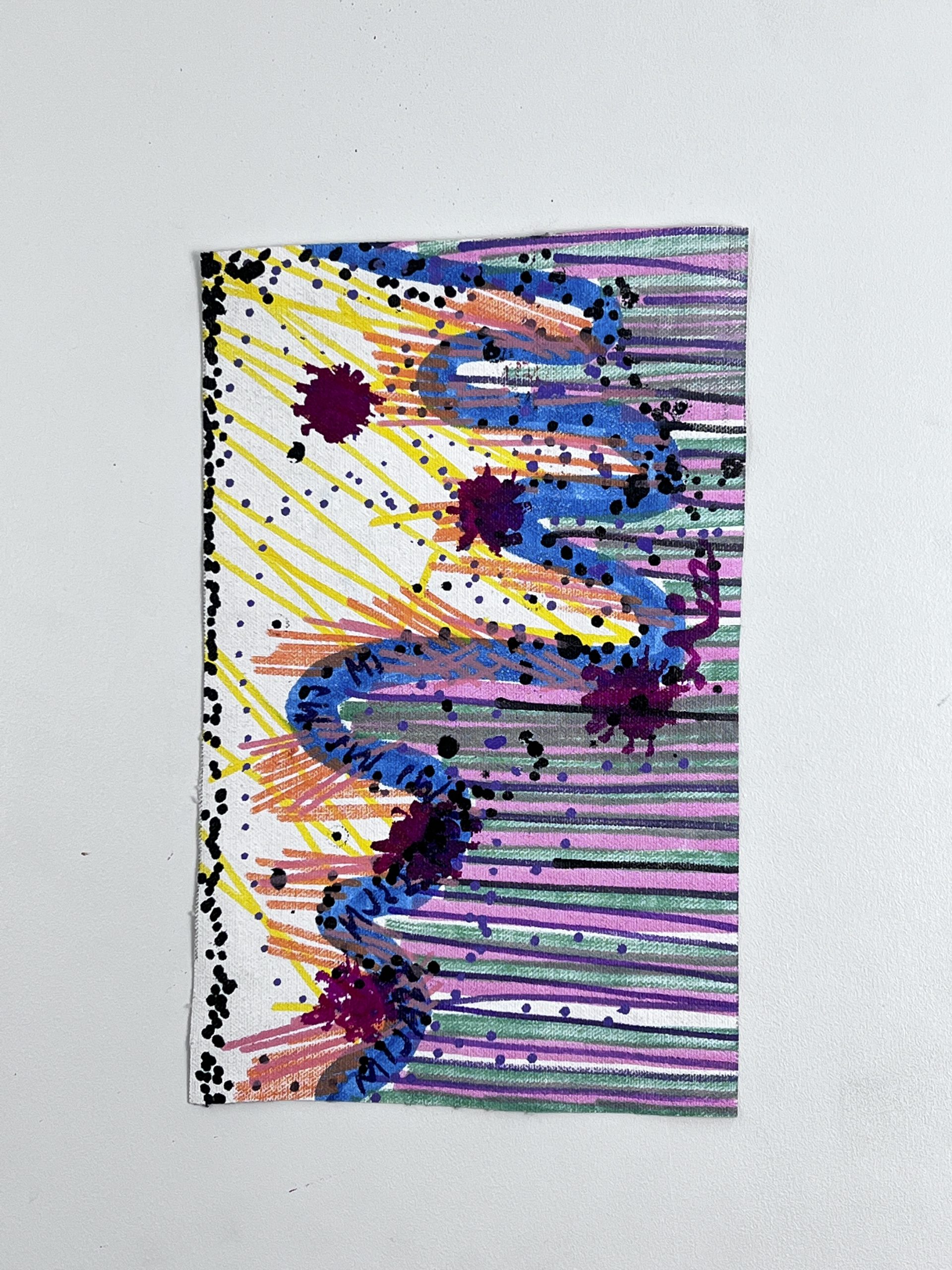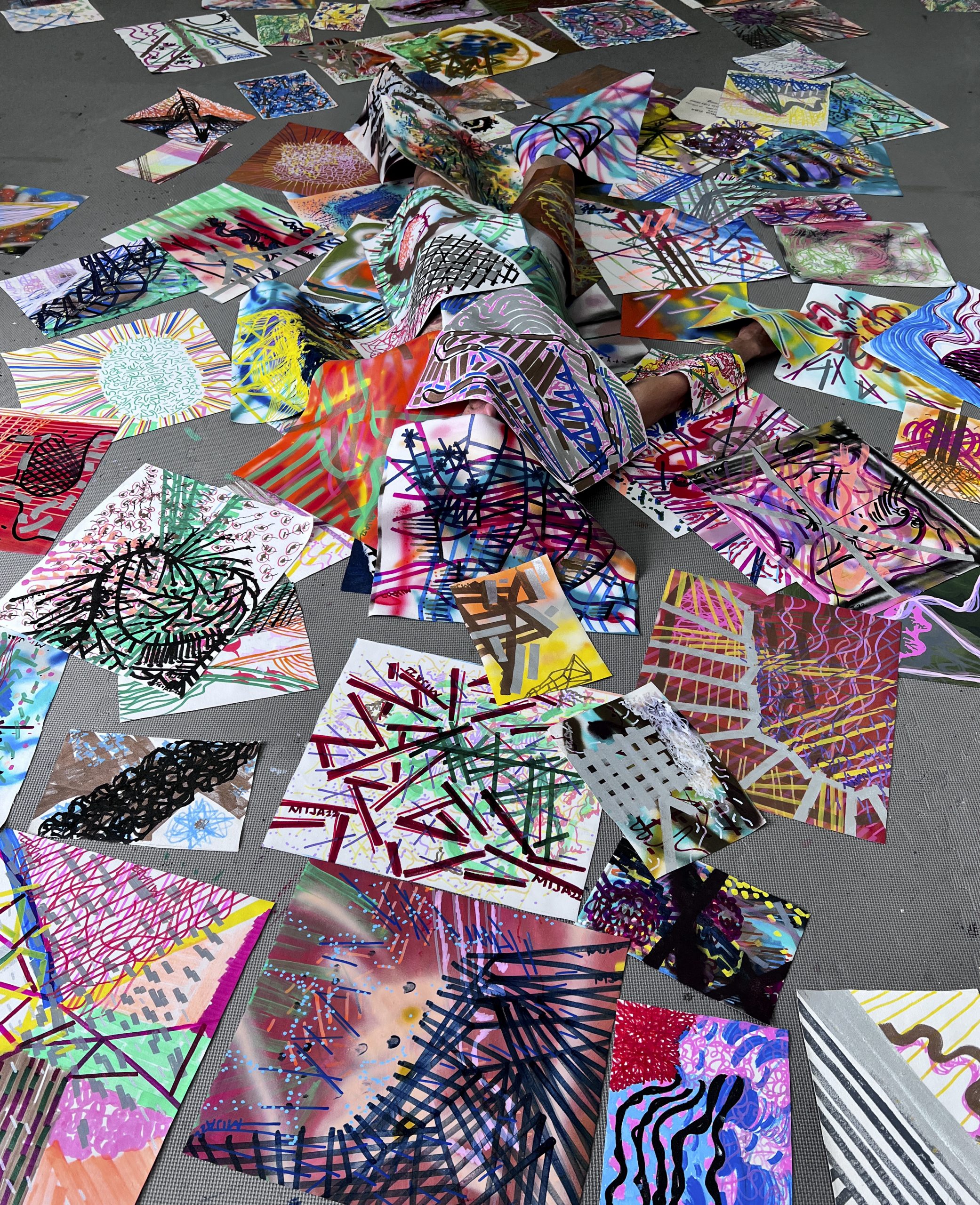 nerve endings, installation view, 2022



108 pains over body, 2022, instillation view
077 true face, 2022, markers on canvas, 9 x 11 in (23 x 28 cm)
086 dome dumb, 2022, markers on canvas, 9 x 12 in (23 x 30 cm)
091 temple visit, 2022, markers on canvas, 7 x 11 in (18 x 28 cm)
096 border protected, 2022, markers on canvas, 7 x 11 in (18 x 28 cm)
103 painting, 2022, markers on canvas, 7 x 10 in (18 x 26 cm)
I want to develop an open-ended painting of the inside of the body, organs, and body functions that asks how they relate to emotions.
When someone walks into the room, the whole space is made up of paintings. They are emotional, biological, and abstract. I will scatter small paintings. It's examining how gravity reacts inside the body. The room is my body and I welcome others to come in. 
This is related to a Buddhist belief. There are 108 feelings. These feelings are like original sin. I paint these 108 images as a way to display my senses as a reference to the Buddhist feelings, relating to the past the present, and the future. These images connect my feeling to whoever touches them. I am making an installation where visitors can touch them. This concept is related to my entire body of work because of its relation to nerve endings and the entire selection of human emotion
Bio:
Mija lives and paints in New York and Berlin. Mija earned an MFA with a concentration in painting from Rutgers University. Their education began with the Korean minimalist masters of Hong-ik university, BFA/MFA. They grew up in South Korea. 
Mija shows their work internationally in numerous gallery exhibitions such as New York Arts Center, Robert Miller Gallery, New York; Socrates Sculpture Park, New York; Hyundai Gallery, Seoul; Kwanhoon Gallery, Seoul; Galerie Nord, Atelierhof Kreuzberg, Berlin; Galerie ARTQ13, Rome,among others. She is a recipient of the Ellis Elizabeth Scholarship in the United States, as well as MBC Grand Art Award, Seoul, Korea.