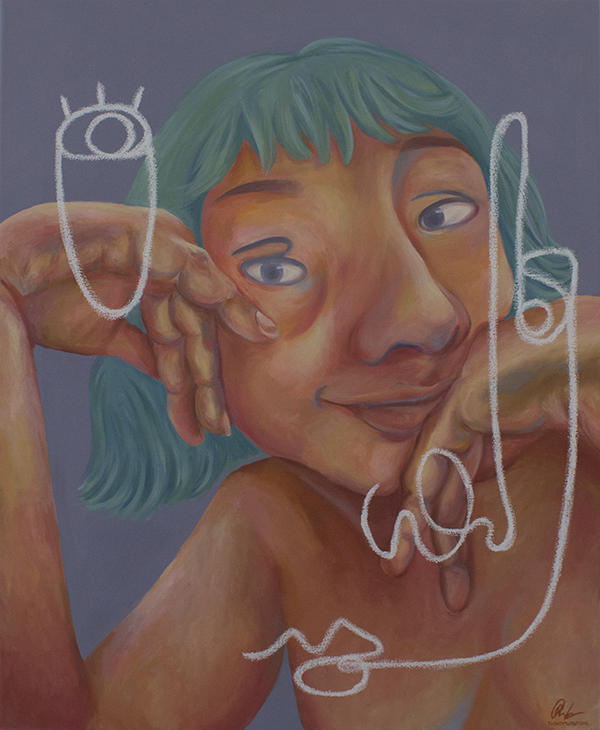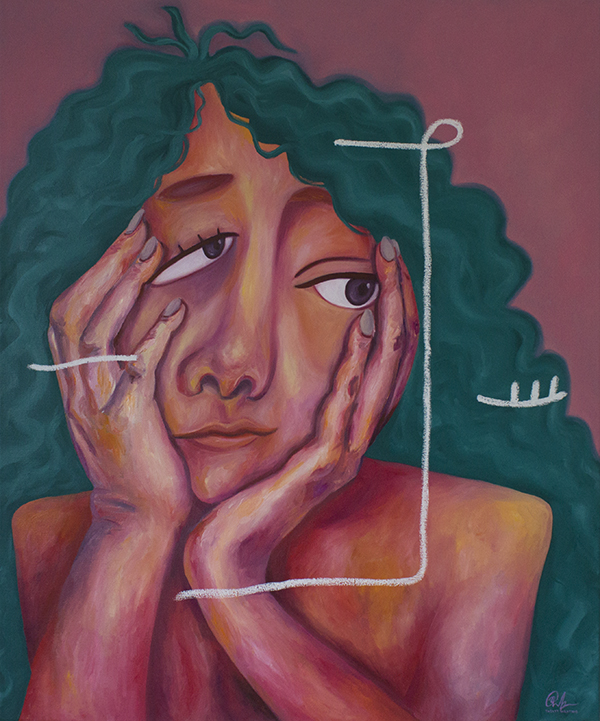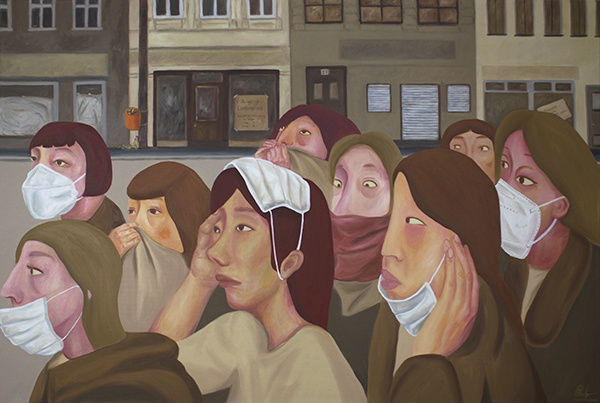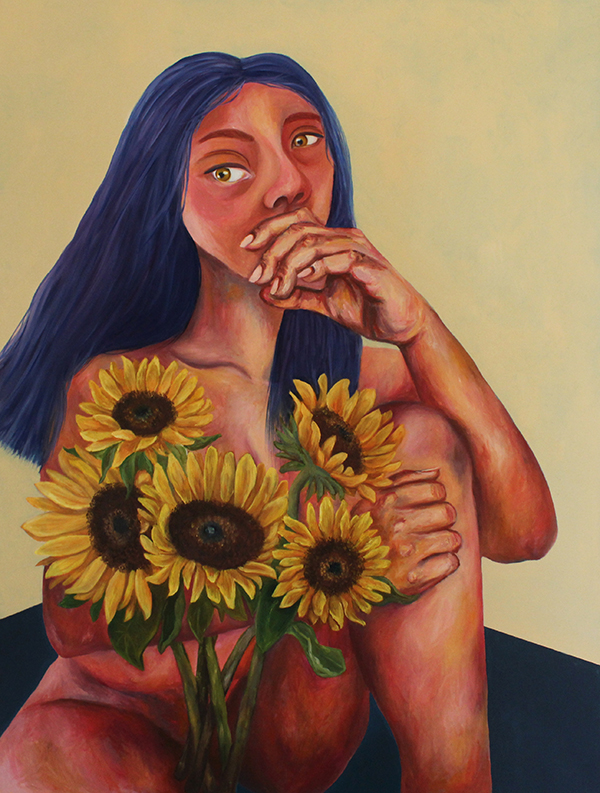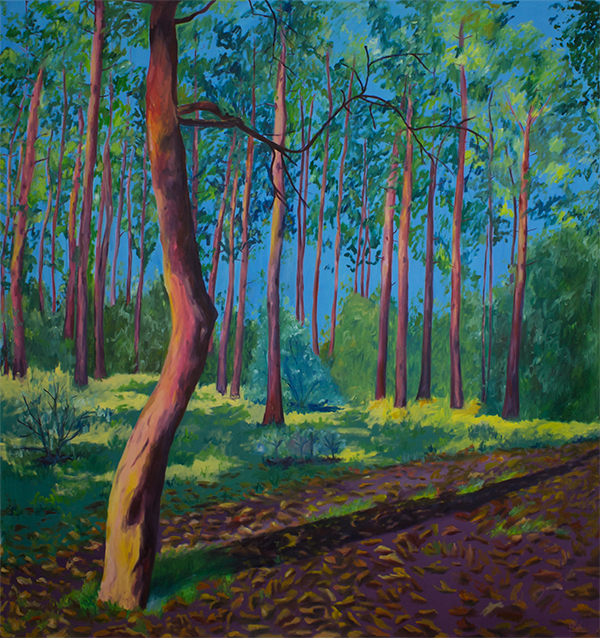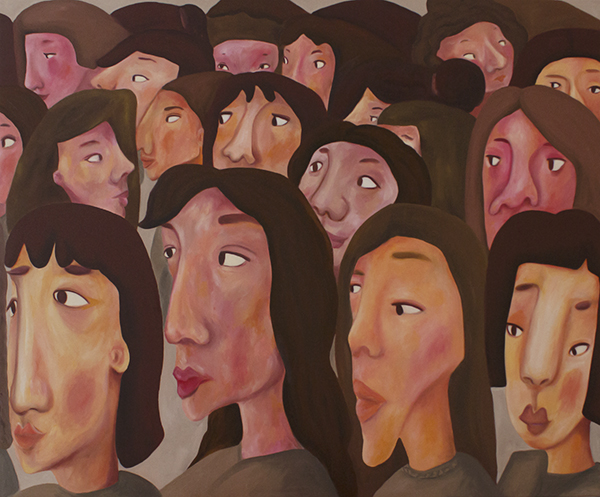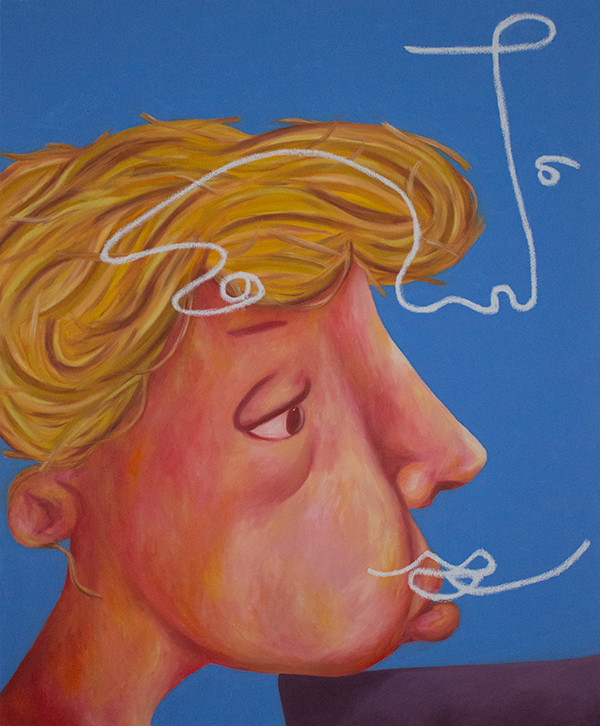 Description of work:
Phoebe Kim is an Australian Artist based in Berlin. Her works consider self-identity through painting as a process and practice. Using oils, pastels and acrylics her paintings are figurative abstract that employ a sense of humour as they respond to conversations and situations of the everyday.
Kim is interested in human behaviour, the conflicting nature of cultural identity and the perspective of the other. As a second generation Australian, she shares her personal encounters and conversations she's faced with and often questions the dialogue that has a sense of ignorance and discrimination.
In her recent works, Kim reflects upon her current society and observes the nature of the constant change in her surroundings.
Biography
Phoebe Kim (b. Australia, 1996) is a Korean-Australian Artist based in Berlin. After completing her Bachelor's degree in Visual Arts at the University of Sydney in 2017, she completed a residency at the Berlin Art Institute. She returned to Sydney for two years and then returned once more to Berlin in hope to build her artist career at the end of 2019.
She has been part of the Royal Arts Prize in London, Emerging Artist Award in Melbourne and received Judge's Commendation from the Korea-Australia Arts Foundation Award in Sydney. She has also held her first solo show at Goodspace Gallery in Sydney in 2019.
Most recently, her work was selected for the exhibition 'Perspectives' held at Cica Museum, South Korea and was part of a female empowering collective 'titsandco' at the Affordable Art Fair Melbourne.
–
Education
Bachelor of Visual Arts, Sydney College of the Arts, University of Sydney 2016
Exhibitions
Affordable Art Fair, Melbourne, 2022
19 grams, Berlin 2022
Perspectives, Cica Museum, South Korea, 2022
Kunst zum Mitnehmen Project, Plan Cafe, Berlin, 2021
Korea-Australia Arts Foundation (KAAF) Art Prize, Korean Cultural Centre, Sydney, 2019 Don't Ask Me Why (Solo Exhibition curated by Sarah Gho), Goodspace Gallery, Sydney, 2019 Love Letter: The Magic, 541 Artspace, Sydney, 2019
Three Foot Square, UNSW Art and Design Paddington, Sydney, 2019 Emerging Artist Award, Fortyfivedownstairs, Melbourne, 2019 Encounter, Goodspace Gallery, Sydney, 2018
Royal Arts Prize, La Galleria Pall Mall, London, 2018
ARTspring, Berlin Art Institute, Berlin, 2017
Undergraduate Degree Show, Sydney College Of The Arts, Rozelle, 2016
Northern Beaches Art Prize (formerly Warringah Art Prize), Creative Space, North Curl Curl, 2015
Residencies
Berlin Art Institute, Berlin, 2017
Publications
Art Edit Magazine Issue 27, 2021