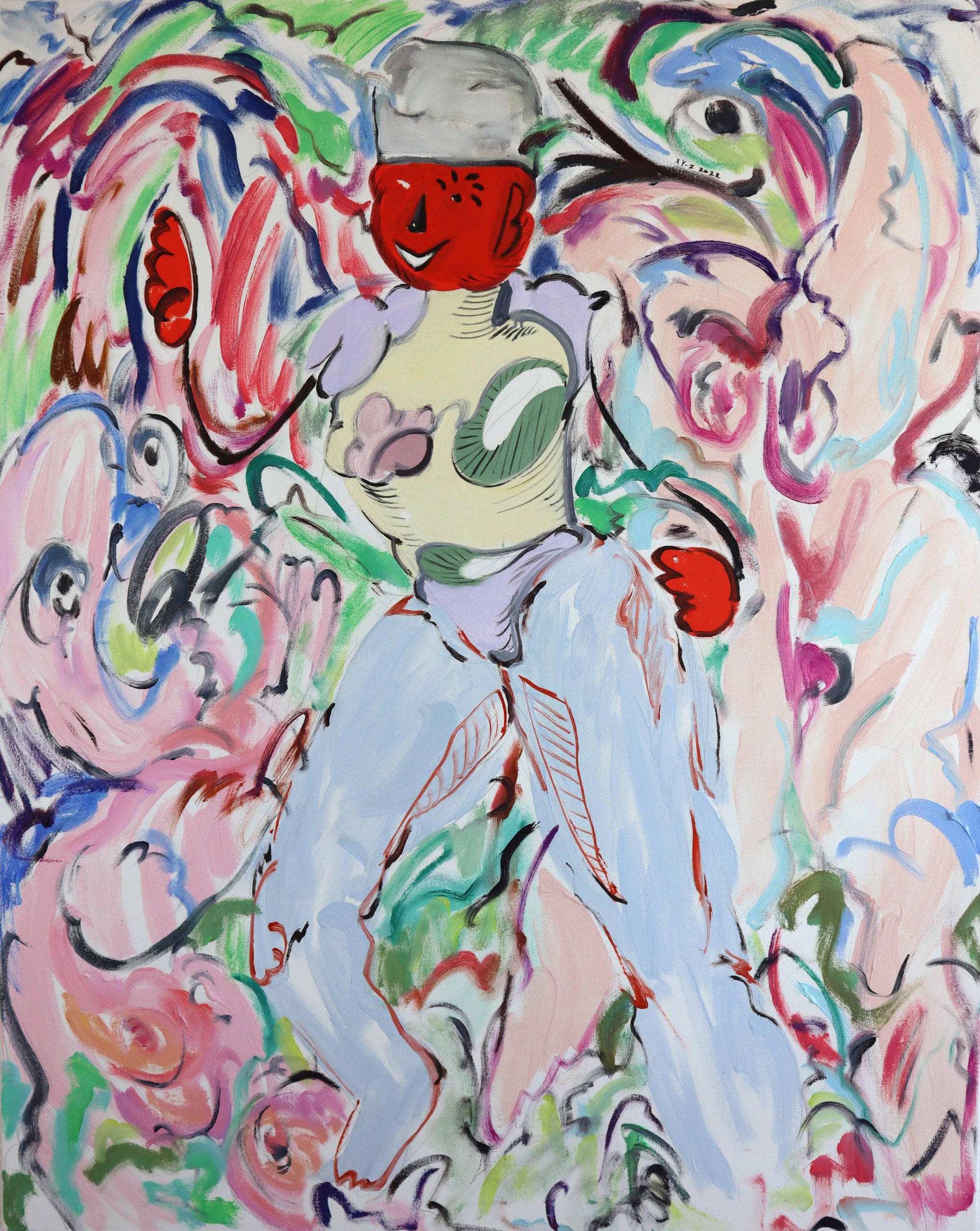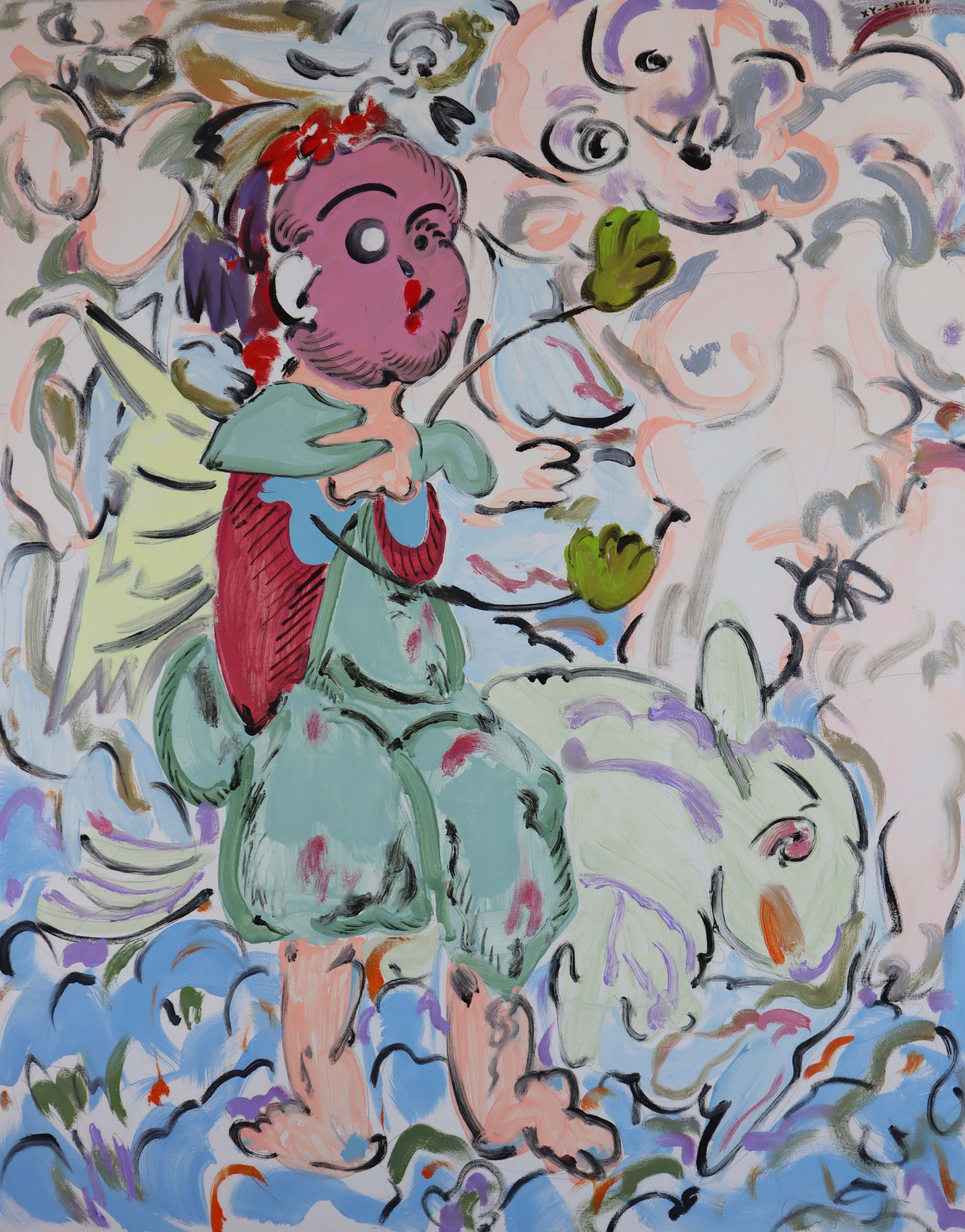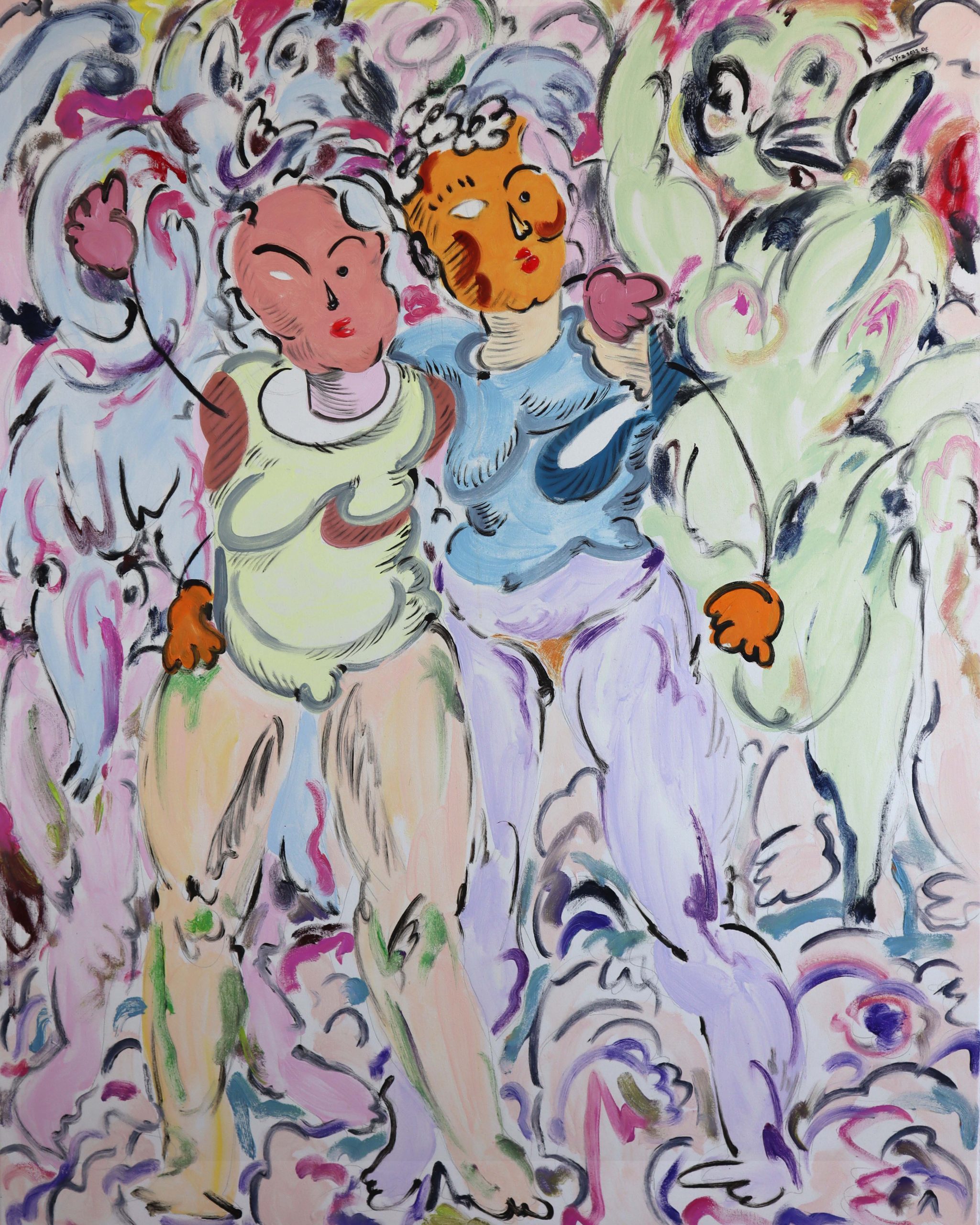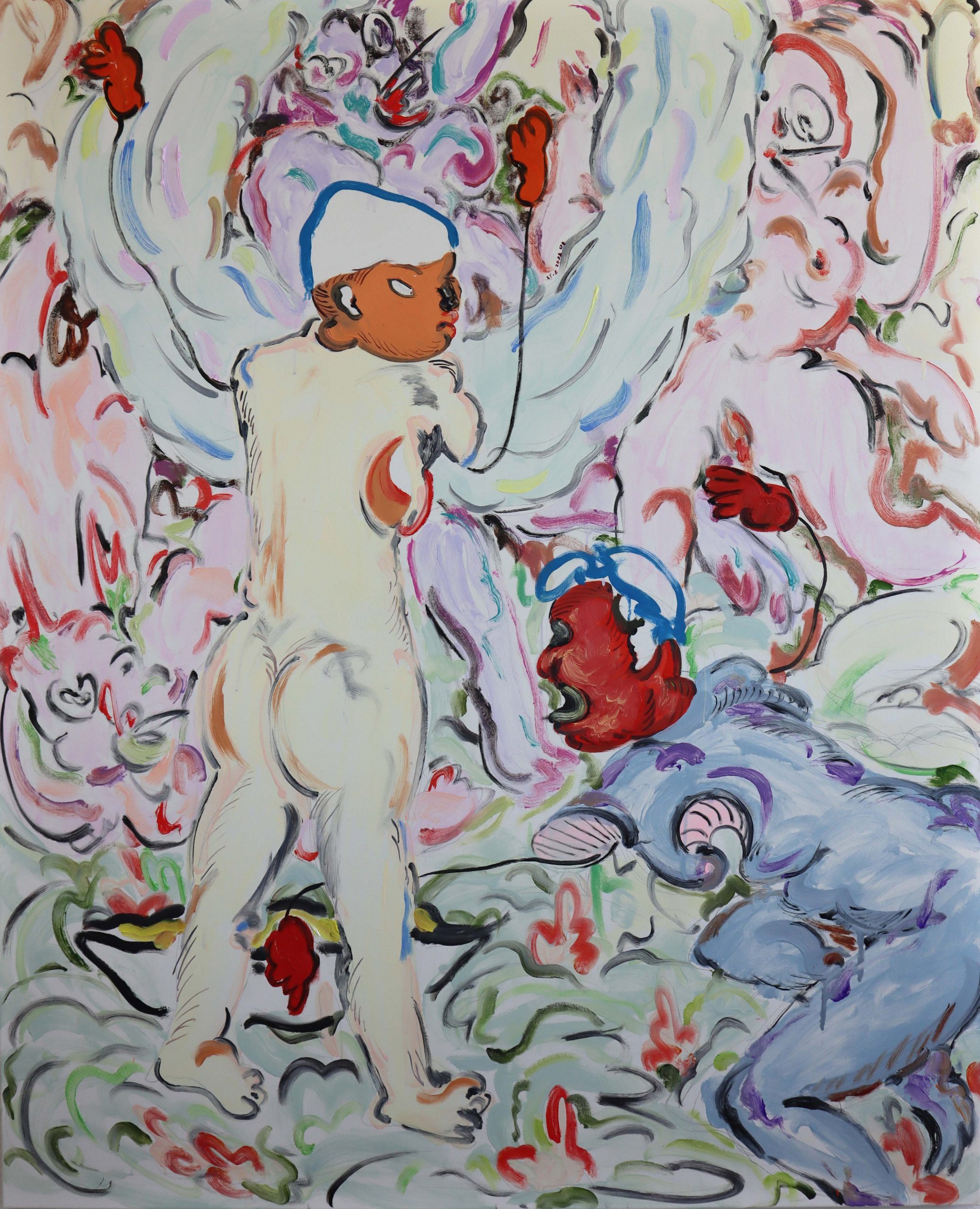 Summer Trial Nr.1. 2022. 120x 95 cm. Oil color and acrylic on canvas
Summer Trial Nr.2. 2022. 120x 95 cm. Oil color and acrylic on canvas
Talk to Astraia. 2022. 110x 87 cm . Oil color and acrylic on canvas
Bystander Nr.1. 2022. 140x 110 cm. Oil color and acrylic on canvas.
Out of Time Nr.1. 2022. 160 x 130 cm. Oil color and acrylic on canvas
Projekt Duett/Describtion
Die globale Energiekrise, die durch die neue Corona-Pandemie und den Ukaine- russischen Krieg verursacht wurde, hat es unmöglich gemacht, dass jeder alleine überleben kann.
Nachdem die Nachrichtenmedien durch menschlichen Willen manipuliert wurden, ist die Welt nicht mehr das, was wir sehen und hören, und die Wahrheit entfernt sich immer weiter von uns.
Die Polarisierung der Gesellschaft verschärft soziale Unruhen. In den Vereinigten Staaten kommt es jedes Jahr zu entsetzlichen Schießereien an Schulen. In Indien werden jedes Jahr Tausende von Frauen verletzt. Die Hässlichkeit und der Egoismus der menschlichen Natur spiegeln sich hier lebhaft wider.
"Unsicherheit" ist zu einem Modewort unter jungen Menschen geworden. Menschen entfliehen diesem gefährlichen sozialen Umfeld, nicht nur der "dunklen Nacht" in ihrem Leben, sondern auch den seelischen Traumata und körperlichen Prägungen, die ihr Wachstum begleiten.
"Double" ist die Überlagerung von Realität und Nicht-Realität. Solche unwirklichen Szenen sind Spuren geistiger oder psychologischer Aktivität.
Biography
Xinyan Zhang 张新颜 (*1991) Mitglied der BBK Berlin und IGBK, lebt in Berlin 
Education
2019-2021
Aufbaustudium(Master of fine arts),Freie Kunst,
Staatliche Akademie der Bildenen Künste Karlsruhe(DE), classes of: Tatjana Doll
2017-2018
International Student, Academia di Belle Arti di Fierenze, Florence(Italy), classes of:Prof.Paola Bitelli 2015-2018
Master Degree of fine arts, Guangzhou University (CHN)
2010-2014
Bachelor Degree of fine arts, Shenzhen University (CHN)
Awards and Grants
2022
Baustelle Schaustelle Art Prize 2022 , Düsseldorf (DE) 7th Eb Dietsch Art Prize 2022 ,Sparkasse Gera (DE) Förderpreis Jung Gegenständlich 2022 Bodenseekreis, Galerie Meersburg (DE)
V.Rothe and R.Hendricks-Preis 2022, Frauenmuseum Bonn (DE) Bottrop Art Award 2022, Bottrop (DE)
Group Exhibitions
2022
Fangyuan Museum , Beijing ( CHN)
Gallery Weekend Beijing, Beijing ( CHN)
Kunstmesse Frauenmuseum Bonn,Bonn (DE)
Nominated Works Exhibition for V.Rothe and R.Hendricks-Preis , Frauenmuseum Bonn (DE) Nominated Works Exhibition for Eb-Dietzsch-Kunstpreis , Sparkasse Gera (DE)
Förderpreis Jung Gegenständlich 2022, Galerie Bodenseekreis , Meersburg (DE)
Nominated Works Exhibition for Bottrop Art Award 2022, Bottrop (DE)
Jährige Mitgliederausstellung des BBK Karlsruhe, Karlsruhe (DE)
"Der Stand der Dinge" ,Galerie Halspelstraße eins, Marburg (DE)
Galerie JPG, Marburg (DE)
Ultramontane Gallery , Hangzhou (CHN)
Kunstfabrik HB 55, Berlin (DE)
Publications
Catalog for the exhibition of the nominated works for the 7th Eb Dietzsch Art Prize
ISBN 978-3-9820116-9-1, Germany
"Mach Dein Ding " Jung + gegenständlich Förderpreis für gegenständlich Kunst des Bodenseekreis 2022 ISBN 978-3-945396-21-6, 79 site, Germany