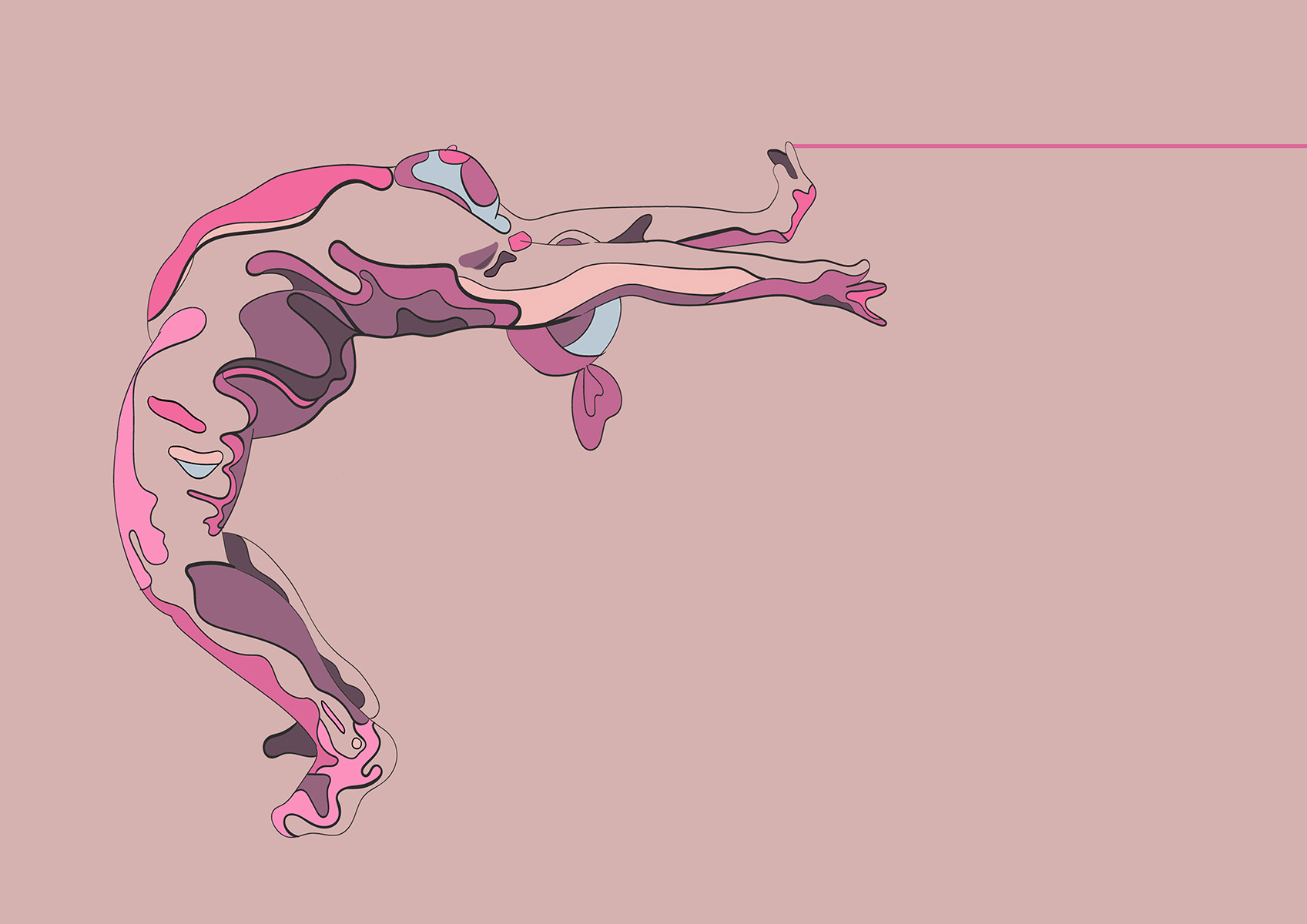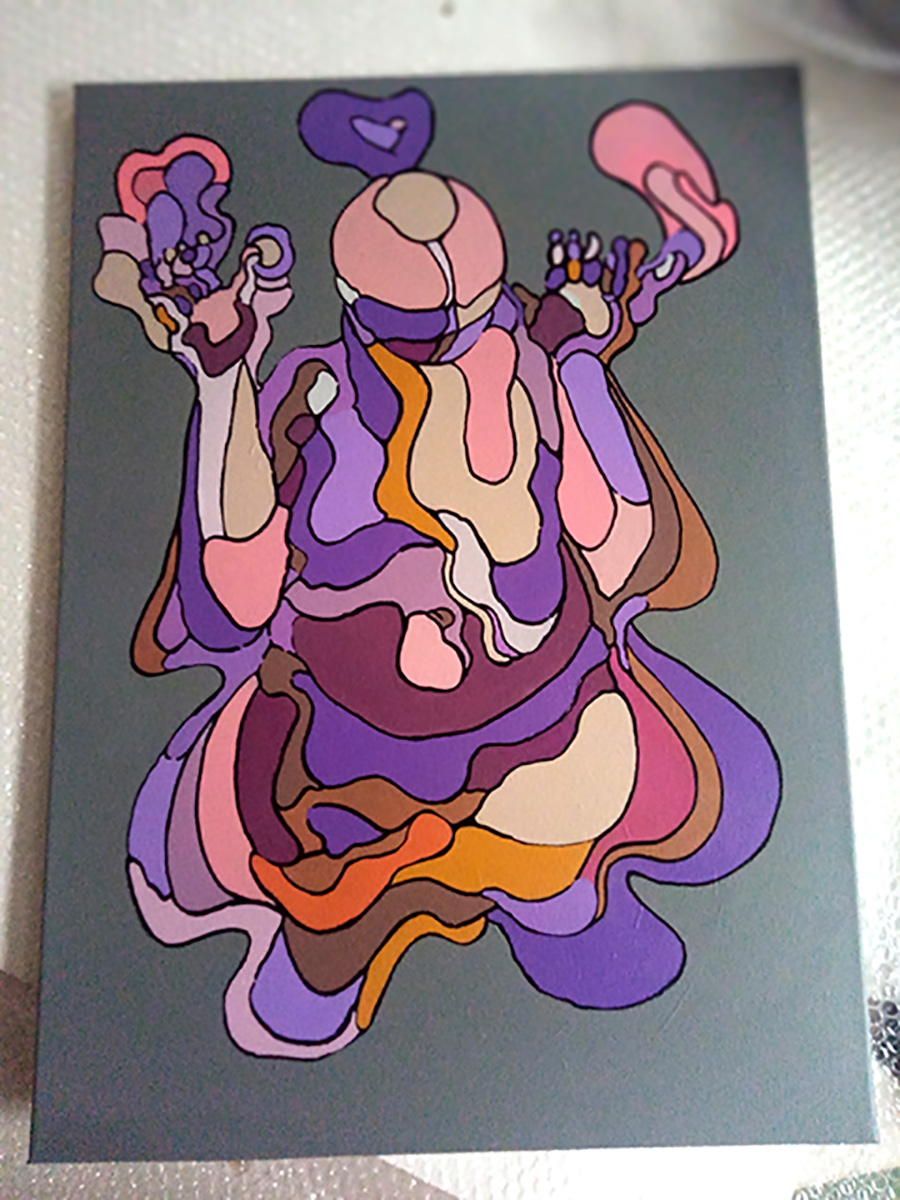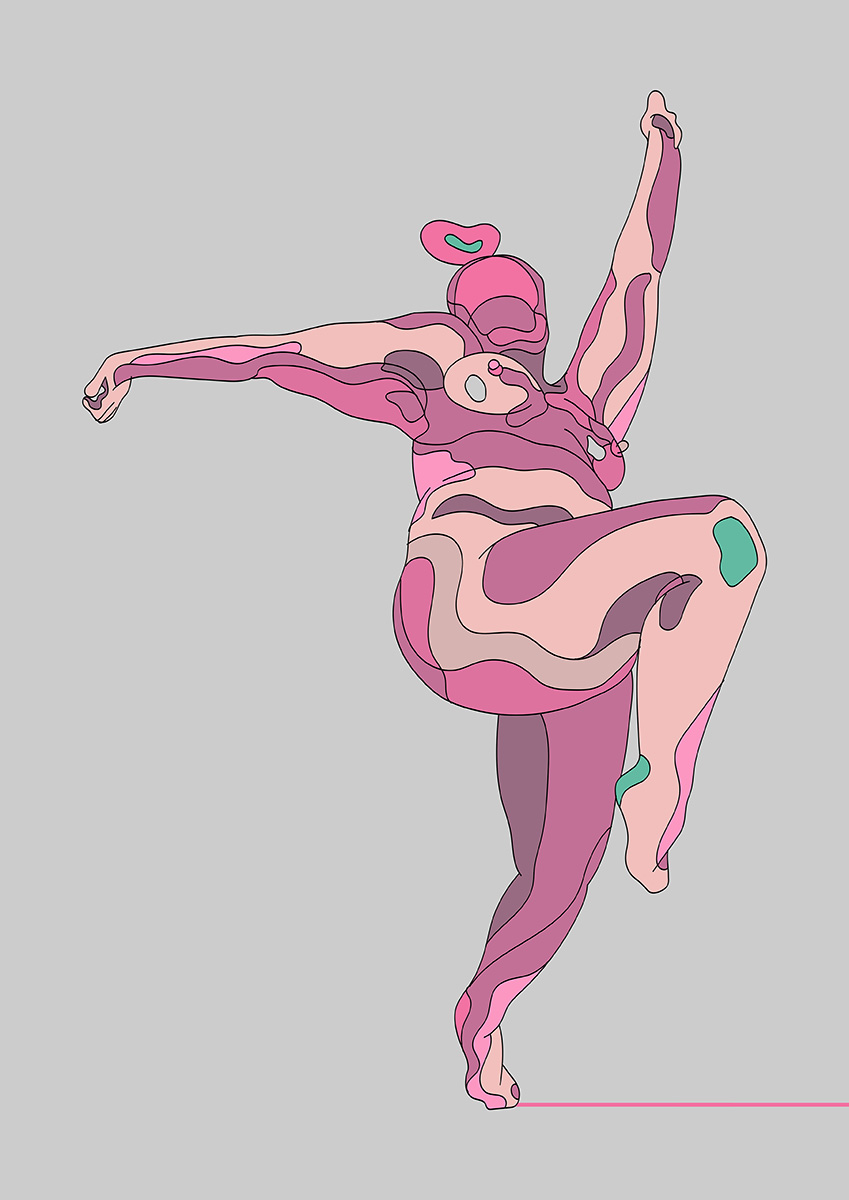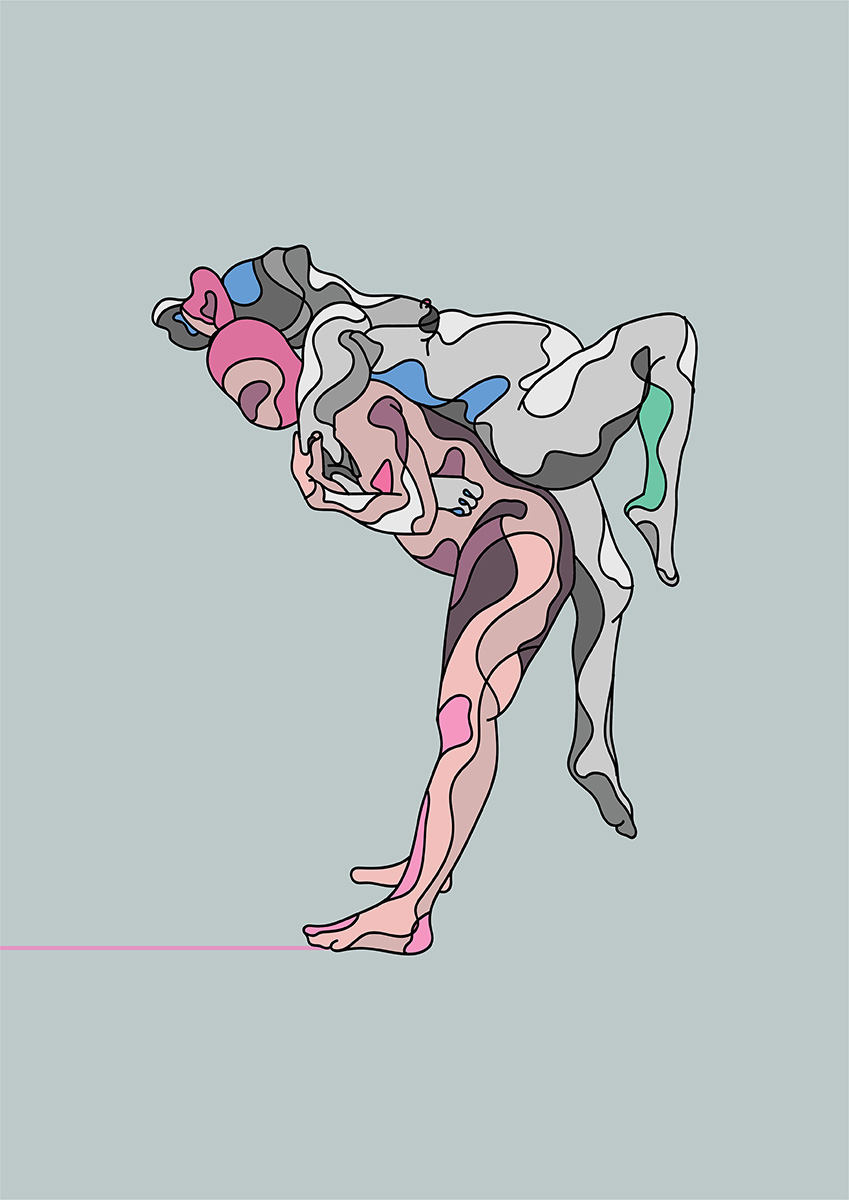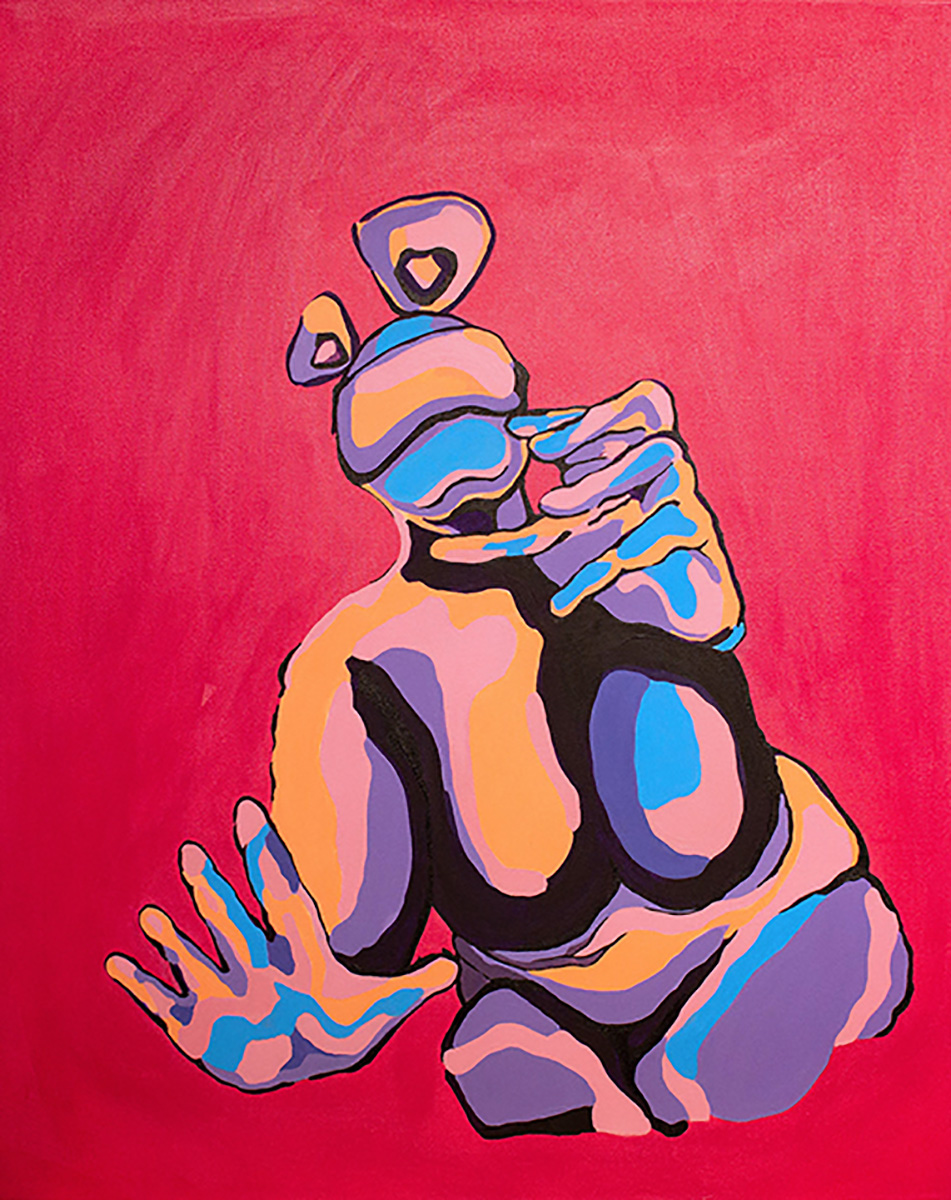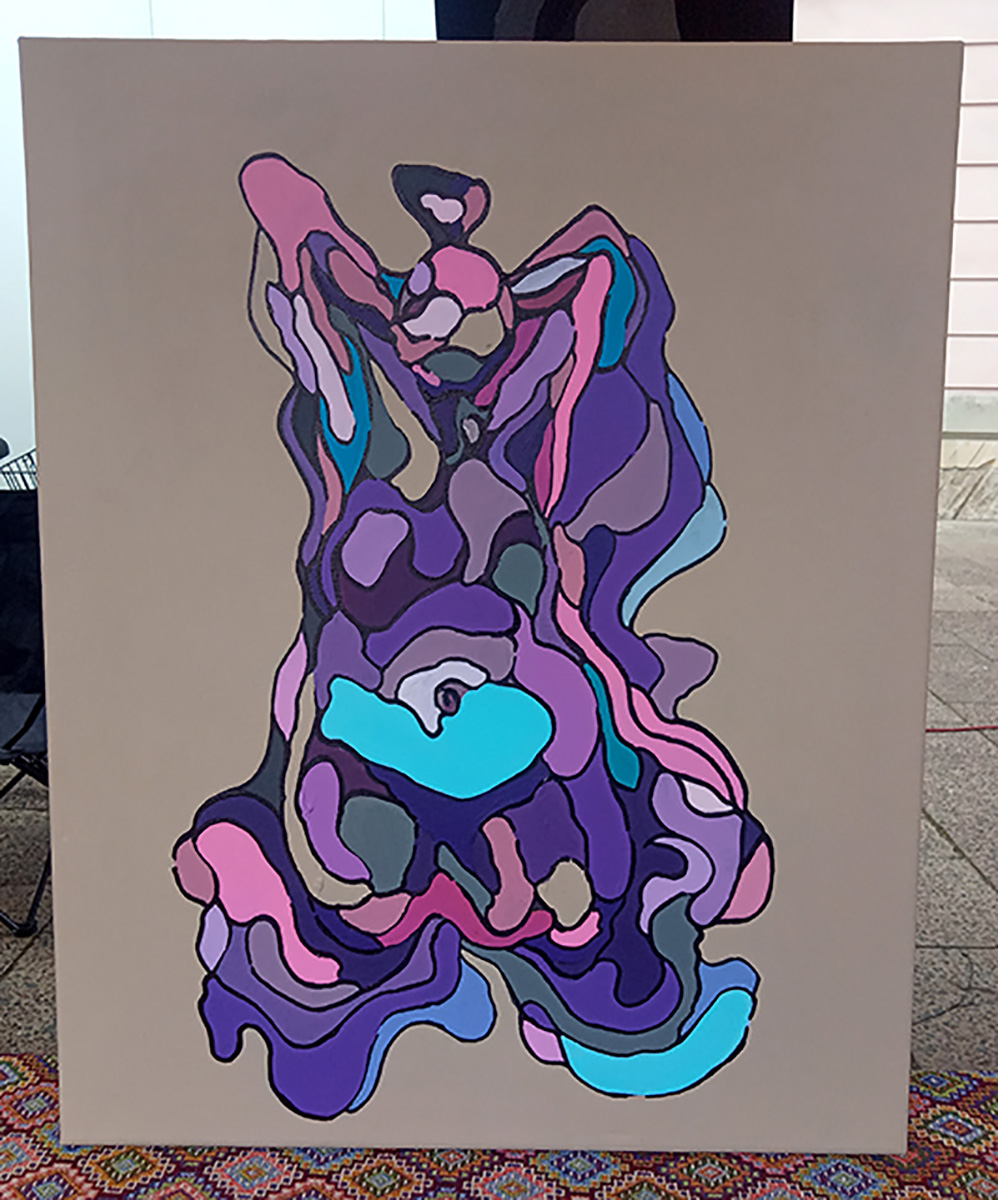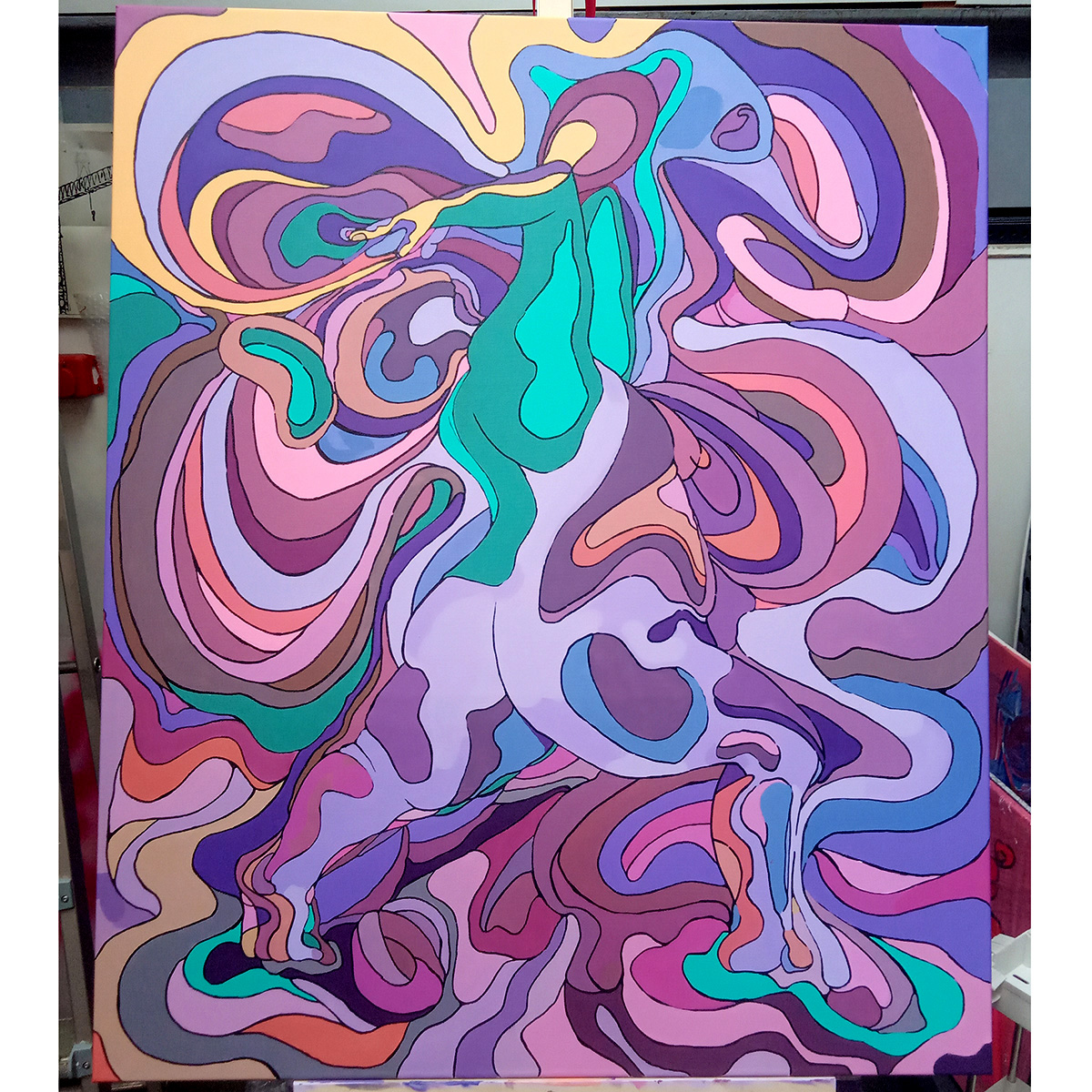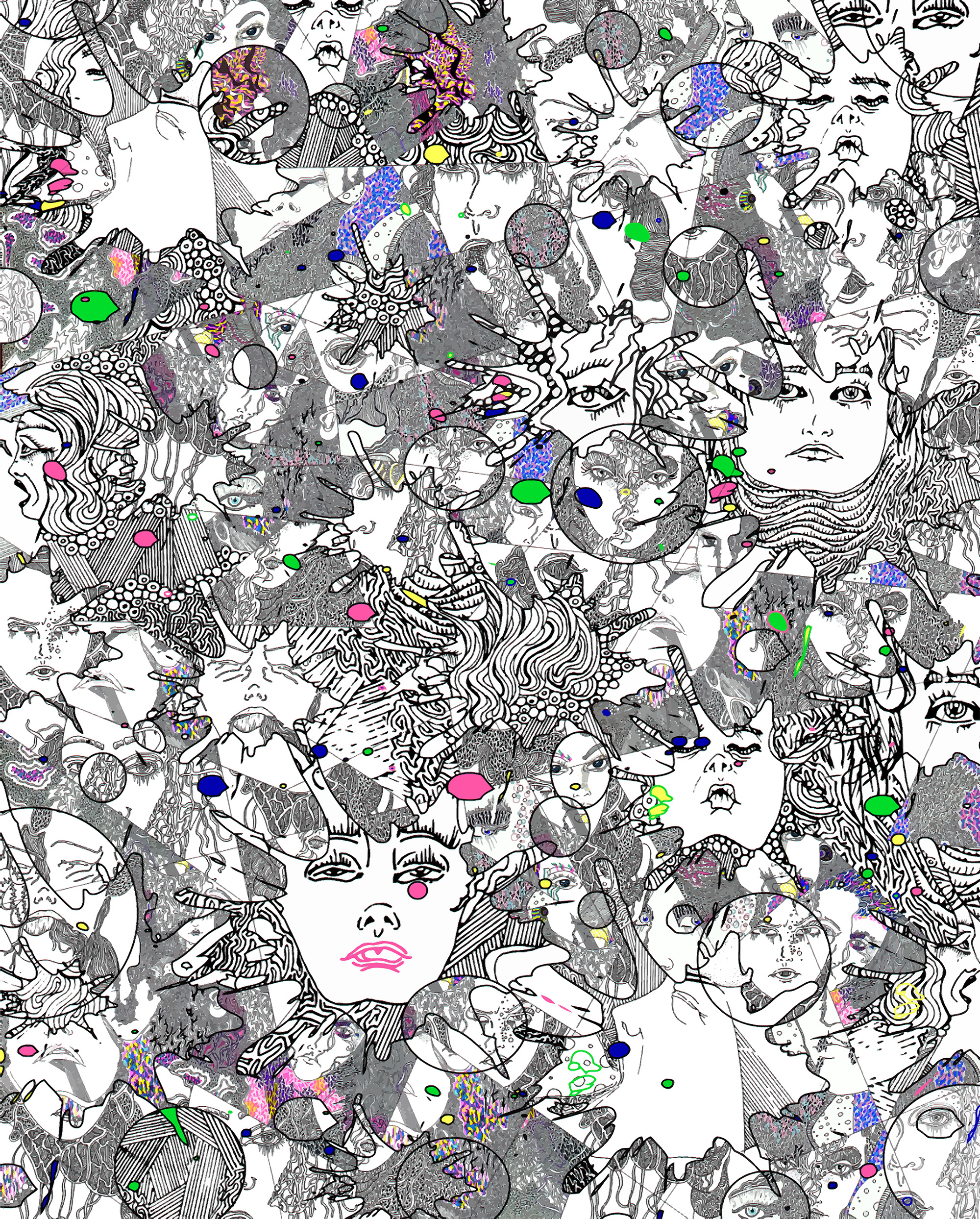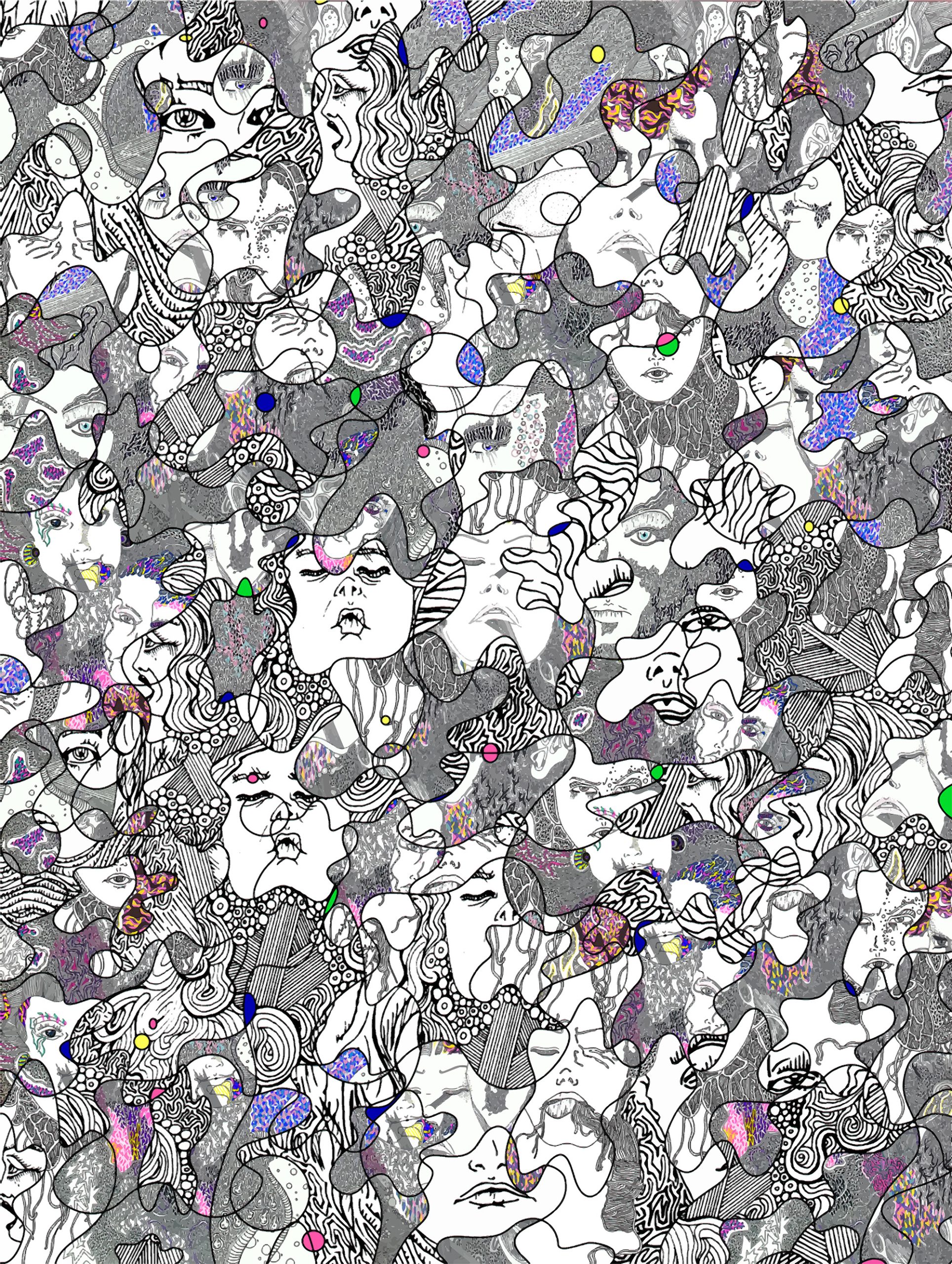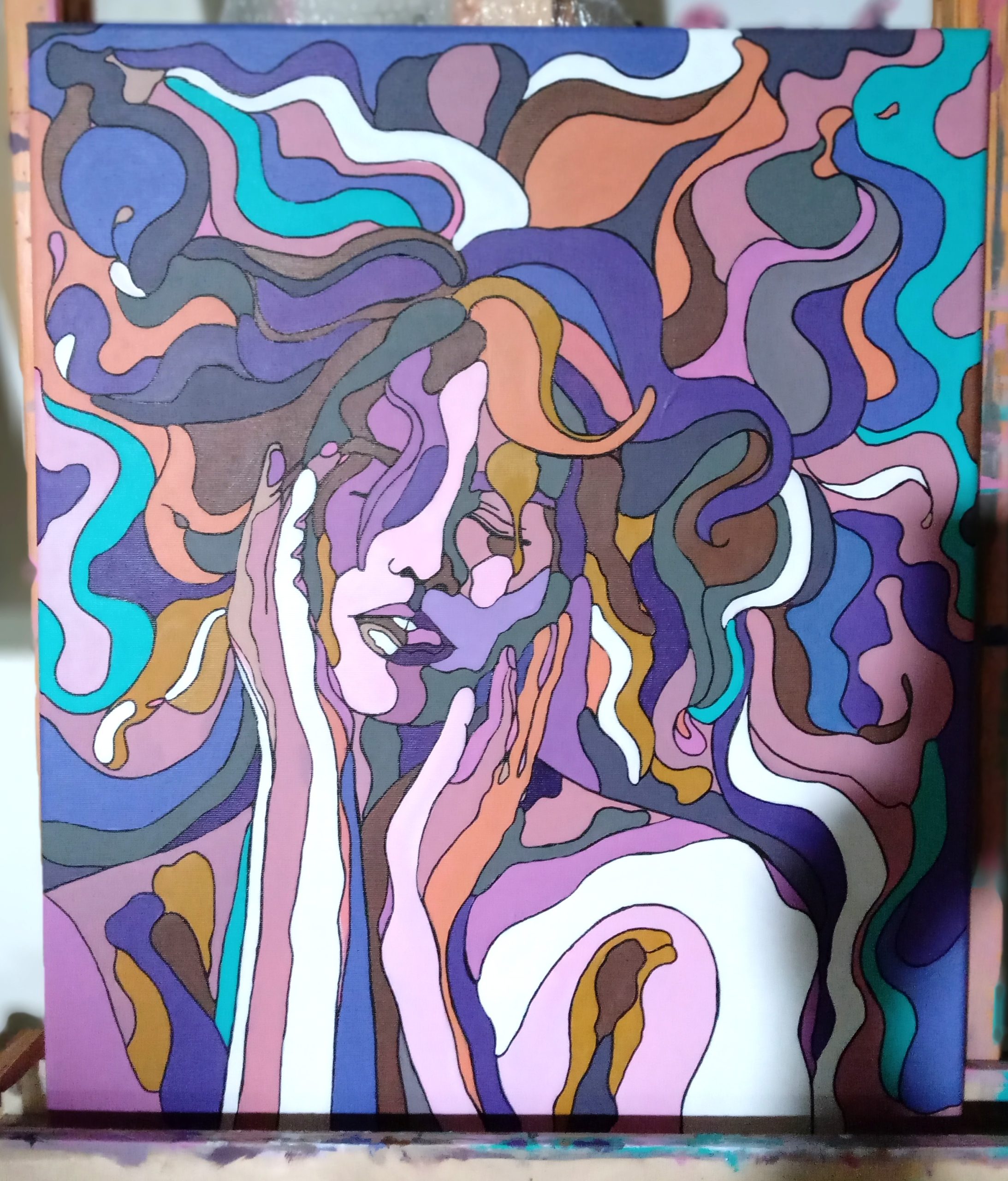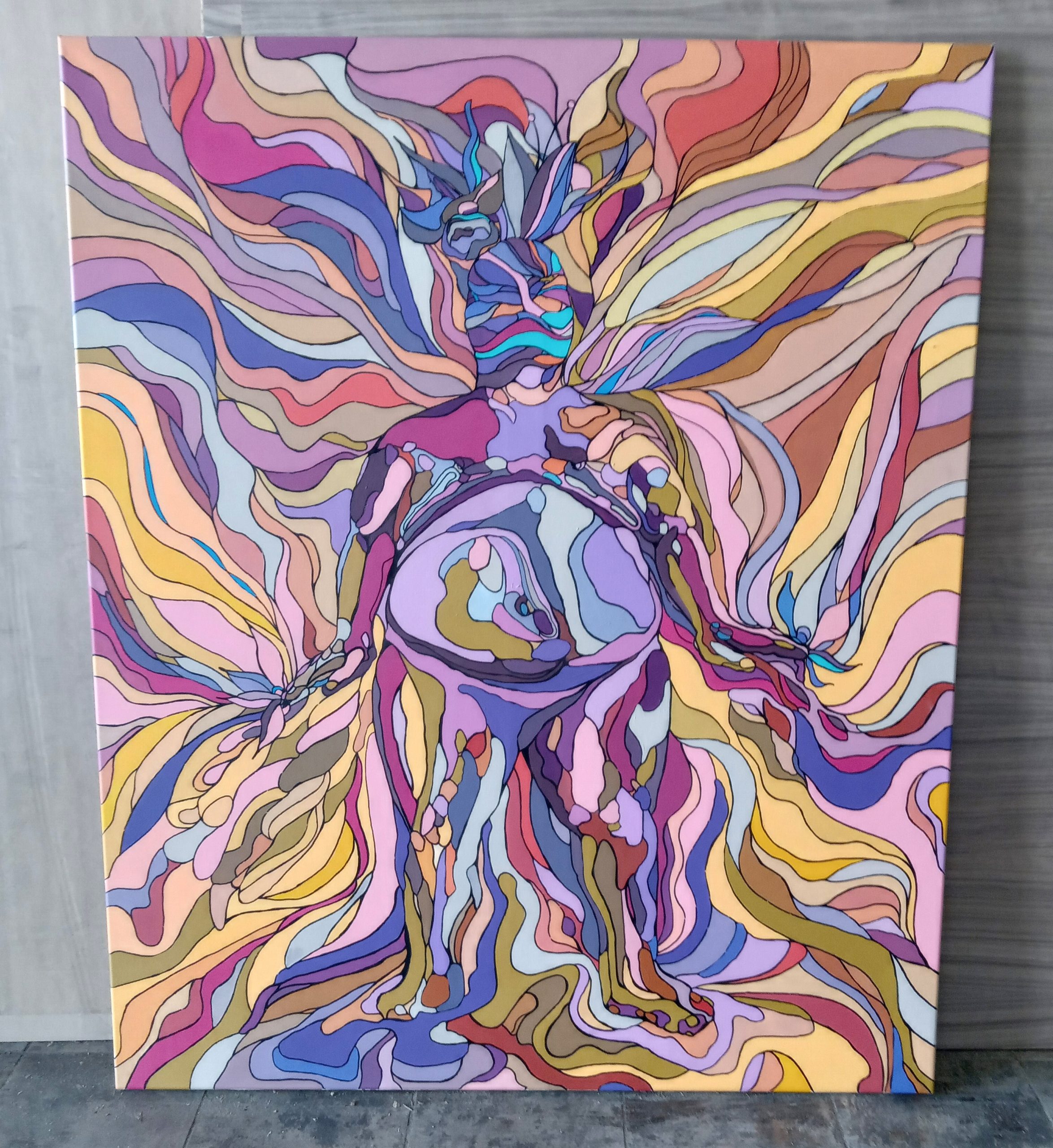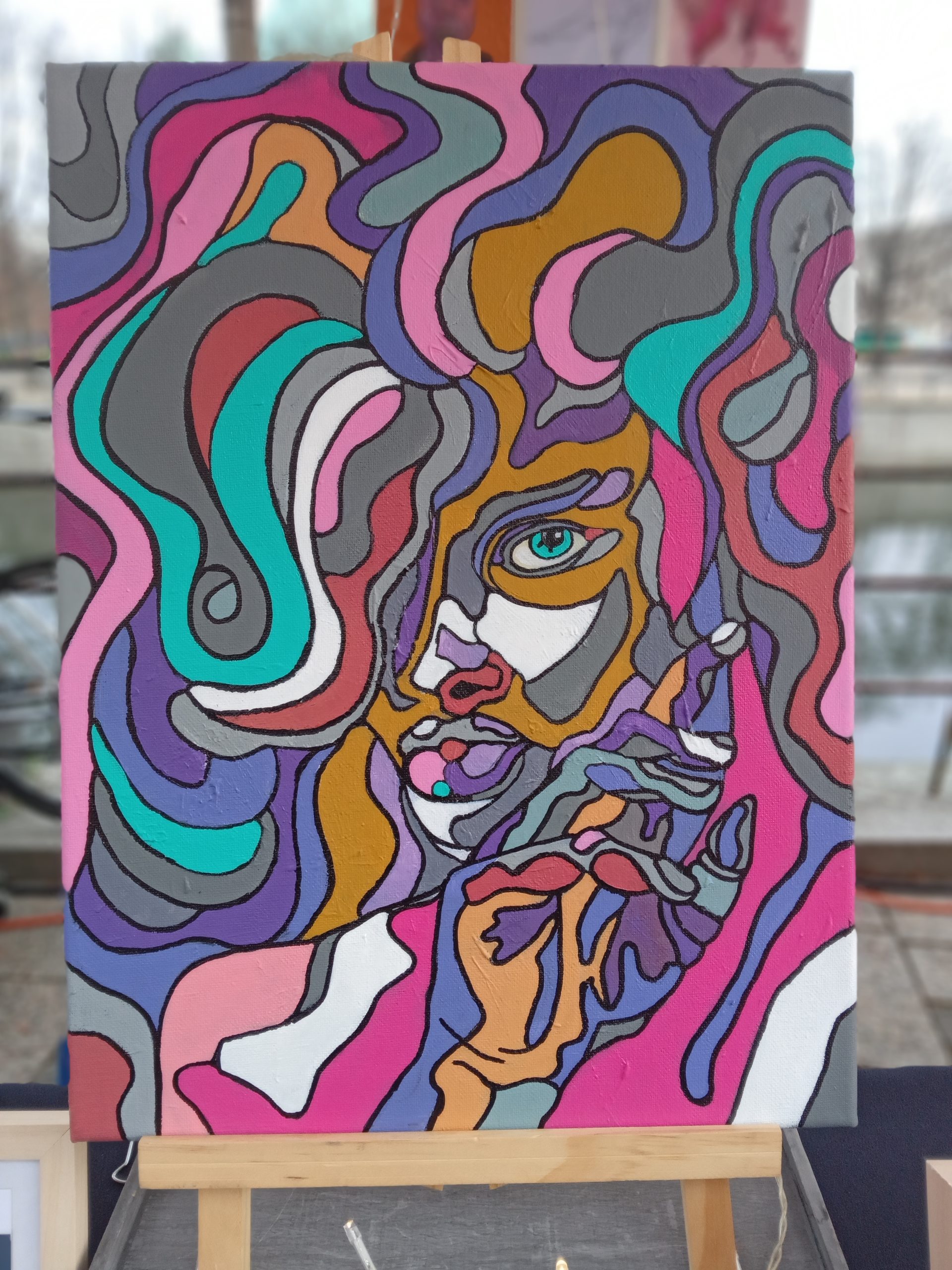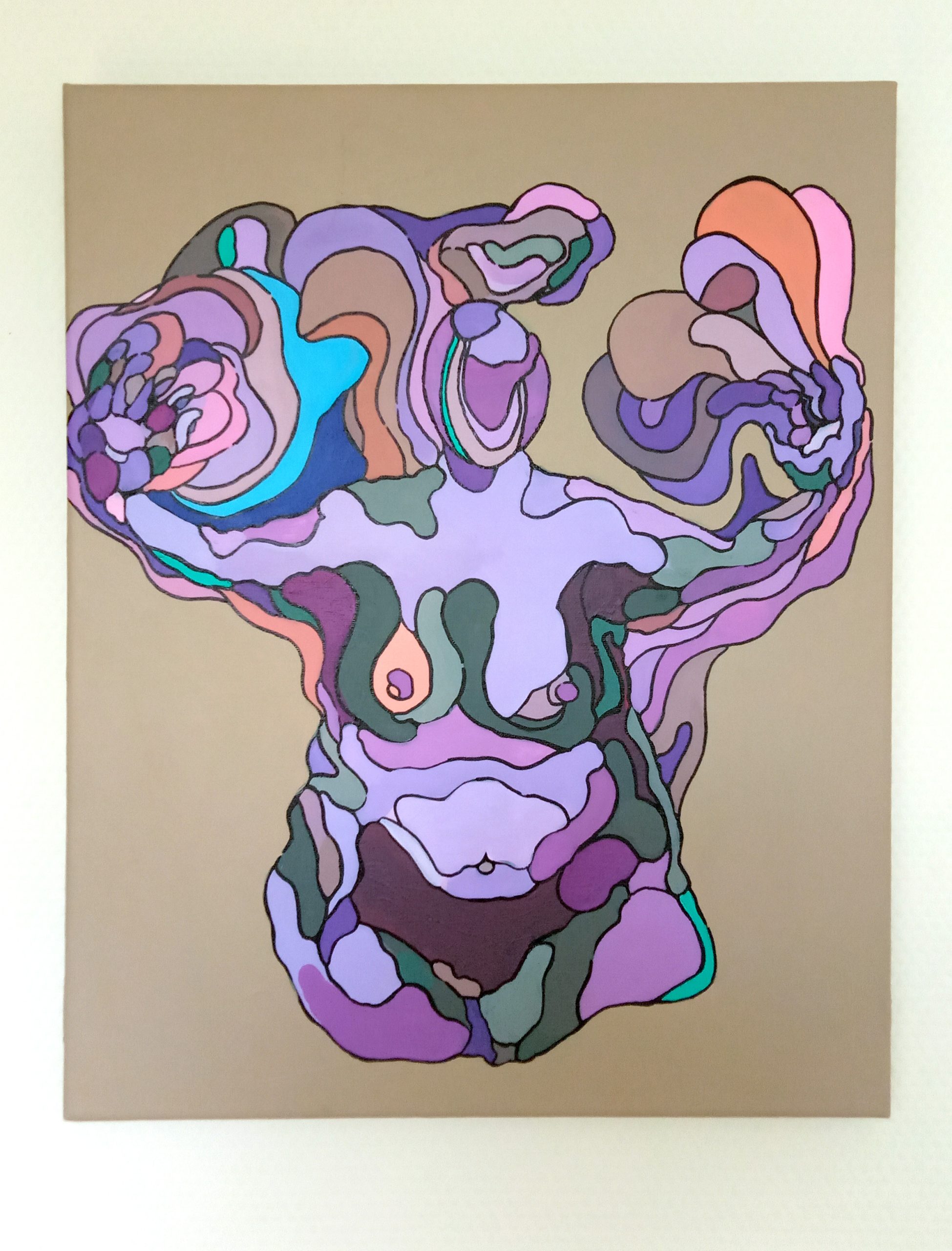 breaking_digital illustration_2021
Dont give up__Painting_Acrylic on canvas_2021_ 50X70 cm
Belgium dancer_digital illustration_2022
Adjusting_digital illustration_2021
Fall on me_digital illustration_2022
Silent Dancer_Painting_ Acrylic on canvas_2021_50X40cm
Reach for the stars__Painting_Acrylic on canvas_2021_80X100cm
————–
BIOGRAPHY/ Yael Shternberg
Yael Shternberg is a visual artist and designer, based in Berlin, Germany. She was born and raised in Israel(1987) where she also received her BFA in Fashion and Jewelry design from the Bezalel Academy of art and design in Jerusalem, Israel (2013).
Soon after graduation she was accepted as an intern for ThreeAsFour, an avant- garde fashion collective based in New York, and following that internship she spent most of her time developing avant- garde street wear, costumes for fringe theater, circus, acrobats and dance performance.
Her background in costume making led her to develop a unique style of colorful pieces and unusual fashion garments with a focus on self made textile prints.
In 2017 Shternberg had immigrated to Germany and shifted her focus from costume and fashion design to full time painting.
Her work mainly explores the relationship between body and mind by emphasizing the importance of body positivity.
She had the opportunity to showcase her art work in various exhibitions both in Israel and Germany.
As a visual artist, Shternberg ́s work is multidisciplinary and includes Painting, Illustration, live art installations and performance, video art, clothing and performance wear construction, textile and print development.
The artist's intentions are to represent the different and diverse individuals rather than an idealized beauty standard, visually inspire and encourage people to be proud of their entire self, body and mind, and not just the parts and roles that fit well in society's expectations.
ARTIST STATEMENT/ Yael Shternberg
Inspired by unique individuals and bold colors, my visual work aims to raise questions over body image, beauty ideals, gender roles and boundaries.
My body of work ranges from painting to live art performances.
As an experienced costume maker I have had my share of meeting unique people and adjusting un-regular clothing pieces to un-regular bodies.
I let my imagination guide me and look for the beauty in every shape I come across.
As a large woman myself, I try to represent in my art all those irregularities in my paintings and express my emotions and points of view over society's expectations.
Working in different visual forms allows me to explore shapes and colors in different ways.
Using acrylic on canvas, digital illustrations and painting over bodies in a live performance installations gives different views of my work, and all scream to look away from the standard beauty ideals we endure in the western society.
The colorful signature style I have developed over the years is a visual capture of my extensive background with colorful individuals I have worked with over the years, my colorful personality and my over the top optimistic view of life.